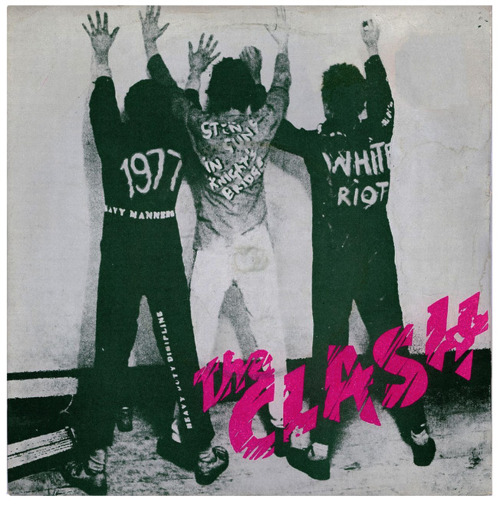 Following a gig opening for the Sex Pistols the night before, Clash guitarist Joe Strummer and bassist Paul Simonon attend the Notting Hill Carnival, a loosely organized celebration of Caribbean culture and community in London that over the last 10 years had become an annual event. On August 30, 1976, while the carnival parade was proceeding down Portobello Road, police nearby arrested a black youth for pickpocketing.
A number of other young blacks attacked the arresting policemen, which touched off further confrontations between carnival-goers and police that escalated into a melee in which bobbies were pelted with bricks and stones. Gangs roamed the area smashing shop windows, and a police van was overturned and set on fire.
Strummer and Simonon got involved in some of the anti-police actions, and the former is inspired to write a song urging white youth to also rebel against what he feels is the oppressive government. "White Riot," the resulting track – a bracingly fast three-chord number that clocks in at just less than two minutes long – is released as the first single by the Clash the following March and reaches #38 on the U.K. singles chart. (It was their first of many mid-chart releases until 1979's "London Calling." Surprisingly, they only earned one Top 10 U.K. single, a re-release of "Should I Stay or Should I Go" in 1991.)
Their self-titled debut album came out on April 8, 1977, in the U.K., hitting #12 on the album chart.
Related: Where do The Clash rank in our list of Top 10 punk rock songs?
"White Riot" became one of the band's early signature songs and an English punk movement rallying cry. A year later the Leeds punk group The Mekons releases an answer song, "Never Been In A Riot," as their debut single.
Related: Our Album Rewind of London Calling

Latest posts by Best Classic Bands Staff
(see all)