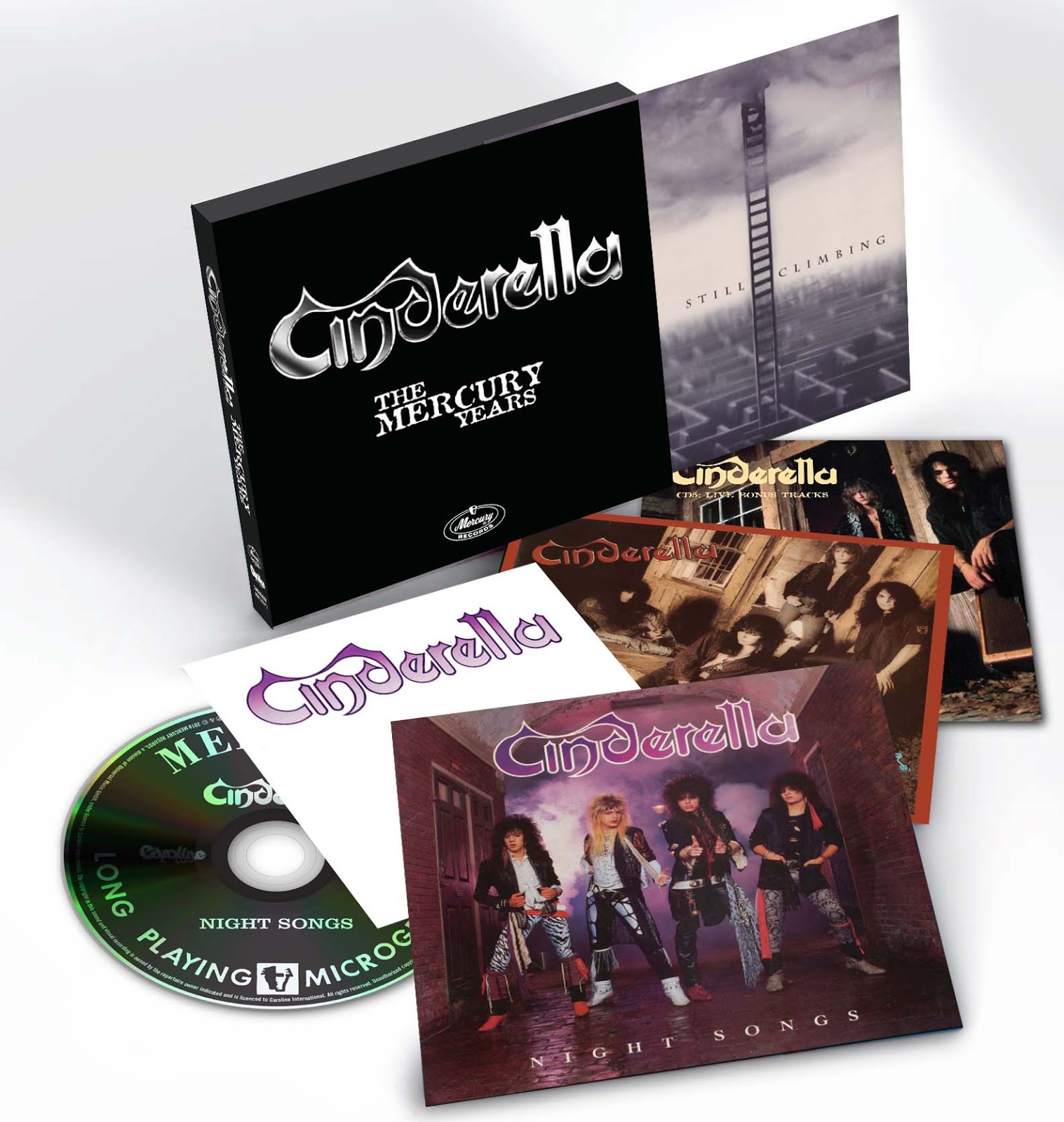 A new 5-CD box set, Cinderella – The Mercury Years, will bring together all the band's studio albums, as well as a selection of B-Sides and live tracks, several of which are previously unreleased. The collection arrives on September 28 through Caroline International.
Formed in Philadelphia in 1982, Cinderella was forged initially as a glam and heavy metal band before shifting into a more traditional heavy rock and blues-based sound. The band had a string of multi-platinum albums (with an estimated 15 million sold worldwide) and hit singles such as "Gypsy Road" and "Nobody's Fool."
The set, in collaboration with the band's lead singer, principal songwriter and guitarist, Tom Keifer, is housed in a clamshell box with a 16-page booklet containing a new interview with Keifer on the band's history and legacy by journalist Malcolm Dome.
Cinderella – The Mercury Years was mastered by Andy Pearce from original tapes (where available) and includes:
Night Songs: The band's 1986 debut album hit number three in the U.S., was certified triple platinum and spawned the singles "Nobody's Fool" (which reached #13 on the Hot 100) and "Somebody Save Me."
Long Cold Winter: Their second album, released in 1988, was the start of a departure from the glam metal of their debut moving into more of a blues-rock sound. It broke into the Top 10 of the U.S. album chart and was again certified triple platinum, thanks largely to the power ballad, "Don't Know What You Got (Till It's Gone)" at #12, the band's biggest chart hit.
Heartbreak Station: The 1990 released reached #19 in the U.S. It sold over one million copies and was certified platinum. It's described as a much more gritty blues-rock album than the previous two.
Still Climbing: The band's final studio album was originally planned to be released in 1991, but was delayed when Keifer lost his voice. It was ultimately released in 1994.
The fifth and final disc is a collection of B-sides ("Jumpin' Jack Flash") and live recordings, including six songs from a live ep released in Japan: "The More Things Change," "Somebody Save Me," "Heartbreak Station," "Don't Know What You Got (Till It's Gone)," "Gypsy Road" and "Shake Me."
Keifer has several tour dates this fall.
Related: Links for 100s of classic rock tours

Latest posts by Best Classic Bands Staff
(see all)