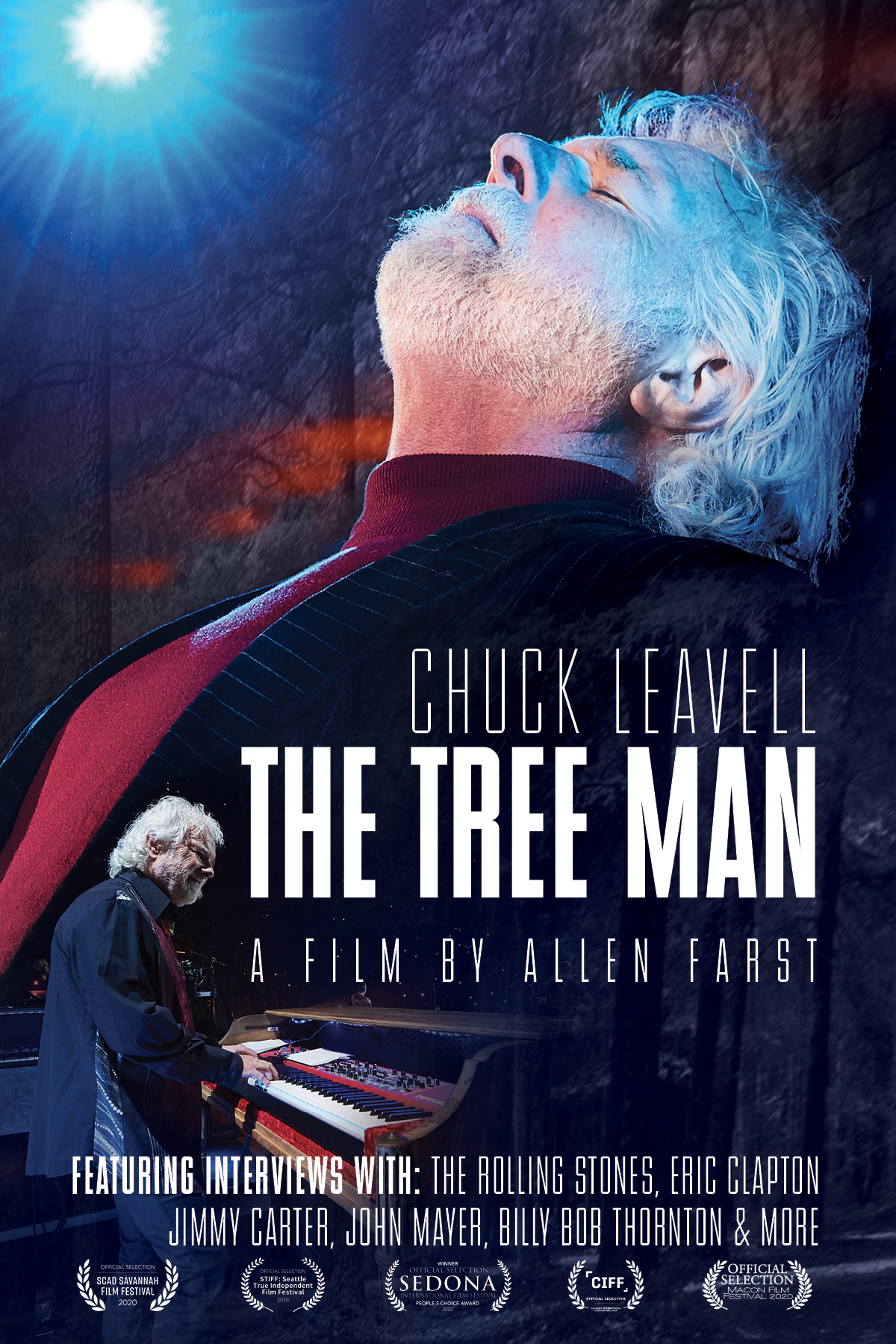 Chuck Leavell, whose piano and keyboard work has been heard most prominently on the works of the Rolling Stones, Eric Clapton, the Allman Brothers Band, George Harrison, John Mayer, and others, is the subject of a 2020 documentary, Chuck Leavell: The Tree Man. The classic rock musician is often referred to as the "fifth Rolling Stone," for his longtime association in the studio and on stage with the band. The film is available to watch on demand. Watch the trailer below.
Directed by Allen Farst, Chuck Leavell: The Tree Man provides an in-depth look into Leavell's life both on and off the stage. Leavell, born April 28, 1952, has played and toured with the Stones since 1982, and his status as rock royalty may be equaled only by his stature within the world of environmental forestry, where he previously has been named the National Tree Farmer of the Year in the U.S. As Leavell says, "if you cut a tree down, plant two for the next guy."
The film features interviews with more than 80 fellow musicians including the Rolling Stones' Mick Jagger, Keith Richards, Charlie Watts and Ronnie Wood; former President Jimmy Carter, Eric Clapton, David Gilmour, Dickey Betts, Warren Haynes, Bruce Hornsby, Bonnie Raitt, Julian Lennon, Charlie Daniels, and John Mayer, among others.
Watch the trailer for Chuck Leavell: The Tree Man
The documentary played both the Macon Film Festival and Sedona International Film Festival, where it earned the 2020 People's Choice Award. "This is a must see film for anyone who loves great music and great documentaries," said Patrick Schweiss, artistic director of the Sedona festival.
Leavell has performed on every Rolling Stones studio album since 1983 with one exception, and has been their principal touring keyboardist since 1982.
Watch the Stones (with Leavell) perform "Sympathy For the Devil" in 2013
Watch Leavell with the Allman Brothers Band perform "Jessica" in 1986
Related: Leavell paid tribute to Gregg Allman in 2017

Latest posts by Best Classic Bands Staff
(see all)