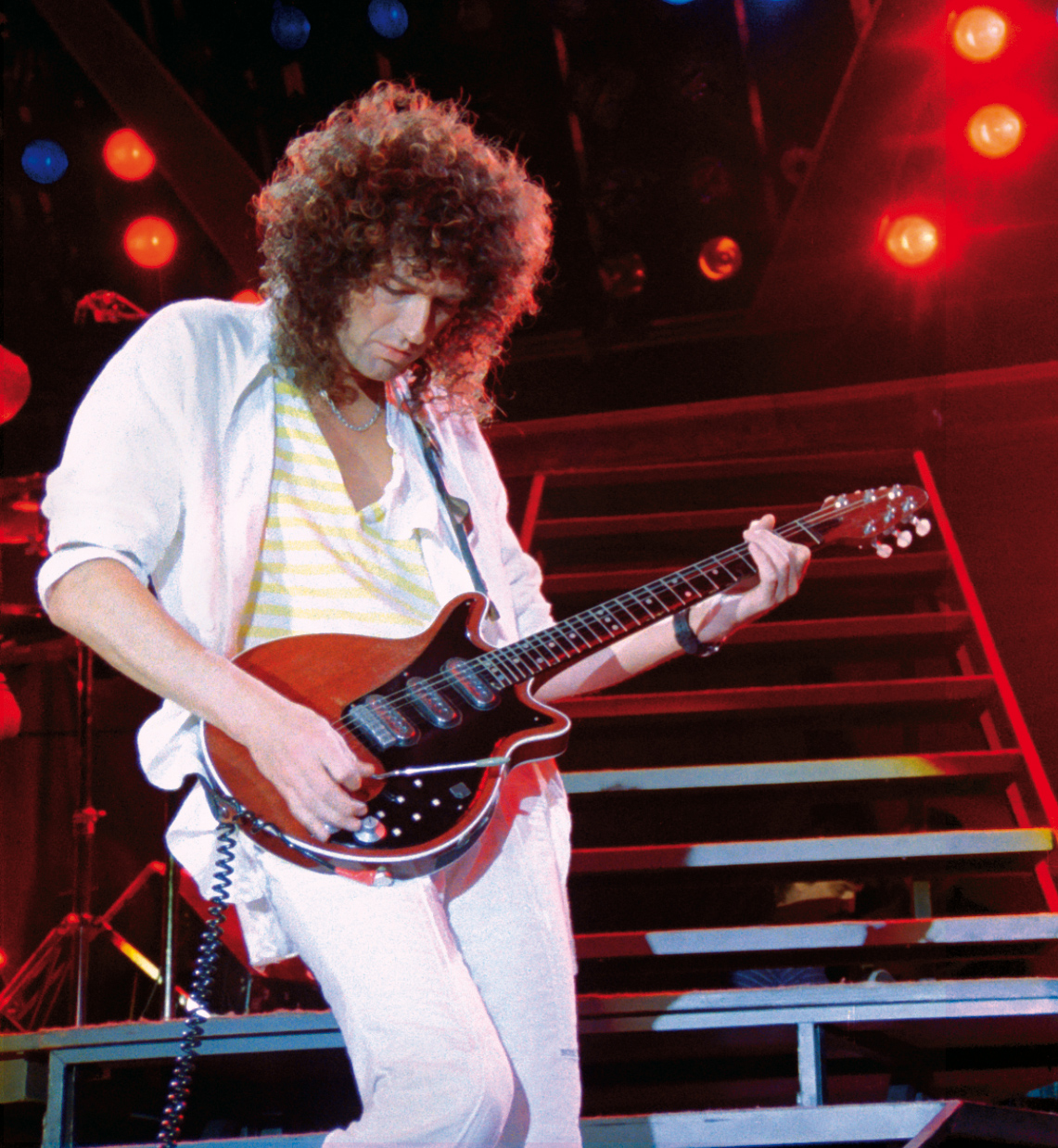 Brian May revealed today (May 25) that he had suffered what he describes as a "small heart attack." The Queen co-founder, guitarist and songwriter had been in "real agony" and "terrible pain" following a "bizarre gardening accident" earlier this month. One week after the mishap, he describes "about 40 minutes of pain in the chest and tightness and that feeling in the arms and sweating and, you know, you kind of know, you've heard and, actually this is a heart attack." May announced the news on his website and his various social media platforms, in a post titled, "My medical adventures."
At a hospital, it was discovered that May – who describes himself as "a very healthy guy… I keep fit on me bike and everything – good diet = not too much fat…" – had three blocked arteries. He weighed having open heart surgery but ultimately opted to have stents implanted. The classic rock legend writes, "I walked out with a heart that's very strong now, so I think I'm in good shape for some time to come."
On May 8, May ripped his gluteus maximus in the bizarre gardening accident – "a pain in the bum" roared the headlines – and was in "real agony" a week later. "I could not believe the pain," he writes. An MRI revealed a compressed sciatic nerve and describes "feeling that someone was putting a screwdriver in my back the whole time and it was excruciating."
It was during that recovery period that he experienced the heart attack.
The 72-year-old May suggests "everybody from the age of 60 onwards should have an angiogram whether they have any problems or not because there's the only thing that can tell you. I had no idea. I had great electrocardiograms and whatever. You know nothing could tell me that I was about to be in real, real trouble because I could have died from that, from the blockages that were there."
Watch May talk about "My medical adventures"
On May 26, the day after May shared his news, he posted a brief update writing, in part, "I'm overwhelmed – I'm really more than touched by the torrent of love and support that's come back at me after incredible coverage in the Press. I really didn't expect all that. It's really appreciated. I will never forget."
He added, "This is going to sound very strange but I sort of feel like I died and yet I was able to come to the funeral and see all the tributes. My life is complete – yeah. I'm sorry that sounds weird but… I can't compare it with anything.
Related: May has battled health issues over the years
In addition to his many musical accomplishments, May is an astrophysicist with a PhD. In 1974, Queen released their third studio album titled Sheer Heart Attack. The very first track on their 1973 debut is "Keep Yourself Alive."

Latest posts by Best Classic Bands Staff
(see all)