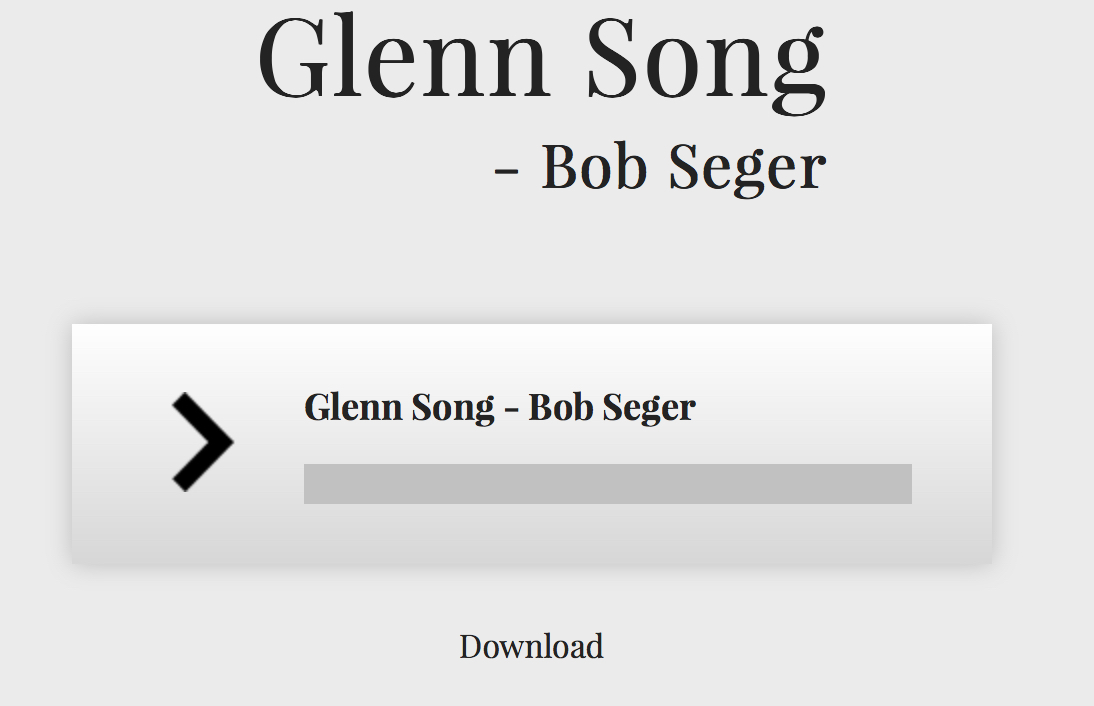 Classic rock legend Bob Seger has released a tribute song on the one-year anniversary of his pal Glenn Frey's death. The song, titled "Glenn Song," is available as a free download here. Frey died January 18, 2016 at just 67.
A post on Seger's Facebook page noted: "About four months ago, Bob Seger went down to Nashville to record a song he'd written about his late friend Glenn Frey. The sparse, tender 'Glenn Song' recounts their long friendship. Instead of releasing it on a future album, Seger decided to give it away to mark the one-year anniversary of Frey's death."
The song begins:
You were here, now you're gone / And we all keep moving on
Like the wind, and the sea / That's the way it has to be
When I think about you I always smile
Last month, Seger led a hand-picked cast of performers in singing the Eagles' "Life in the Fast Lane," at the 2016 Kennedy Center Honors, which had been delayed by one year when Frey took ill in 2015. At the event, Seger also sang "Heartache Tonight" which he co-wrote with Don Henley, J.D. Souther and Frey. Seger and Frey were friends for 49 years, sharing their Detroit roots. When they first met, Seger was 20 years old; Frey just 17.
Related: A fan shares her memory of seeing Frey perform at a club date
Watch "Life in the Fast Lane"…
Related: Tributes from fellow musicians upon hearing the news of Frey's death
Seger & the Silver Bullet Band did a 2014-2015 arena tour performing such well known hits as "Like a Rock," "We've Got Tonight," "Against the Wind" and "Hollywood Nights." There's no word at the moment on a new concert tour.
Don't miss a post! Sign up for Best Classic Bands' Newsletter; form is on every page.

Latest posts by Best Classic Bands Staff
(see all)