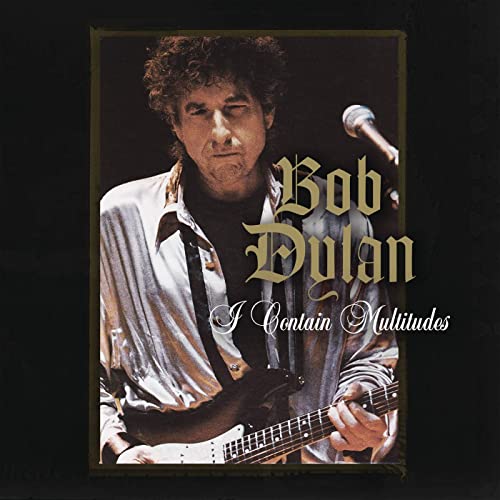 Bob Dylan has released another new song. "I Contain Multitudes" was released in the early morning hours of April 17, much like his surprising song from March 27, "Murder Most Foul."
Like the latter, "I Contain Multitudes" is spare, with just Dylan's vocal, and some light guitar work.
But unlike "Murder Most Foul," which topped Billboard's Rock Digital Song chart, and runs roughly 17 minutes, the new one is a tidy four-and-a-half minutes.
Following a simple, 12-second instrumental introduction, Dylan sings, "Today and tomorrow, and yesterday, too, the flowers are dying like all things do."
The song is again filled with many pop culture and literary references including Indiana Jones, "them British bad boys, the Rolling Stones," and Edgar Allen Poe's "The Tell-Tale Heart."
The words "I Contain Multitudes" are taken from section 51 of a poem by Walt Whitman, "Song of Myself," from his epic collection, Leaves of Grass.
"I'm a man of contradictions," Dylan says.
He finishes with the lyrics, "I play Beethoven's sonatas, Chopin's preludes, I contain multitudes."
Listen to "I Contain Multitudes"

Latest posts by Best Classic Bands Staff
(see all)