As a jazz musician, Bob Dorough played with giants like Miles Davis and Blossom Dearie, and he recorded more than two dozen albums under his own name. But he is most familiar as the composer and performer of songs on Schoolhouse Rock, the Saturday morning animated educational children's TV program that ran from the '70s-'90s. Dorough died yesterday (April 23) at age 94, in Mt. Bethel, Pa. The cause of death was not reported.
Born in Cherry Hill, Ark., on Dec. 12, 1923, Dorough grew up in Texas and learned to lay several instruments, including piano, saxophone and clarinet. His first professional experience came in the late '40s and early '50s, playing New York jazz clubs while attending graduate school at Columbia University. Among his gigs was one playing piano behind boxer Sugar Ray Robinson, who had briefly decided to attempt a music career. Dorough also accompanied comic Lenny Bruce and others, and served as a conductor and arranger.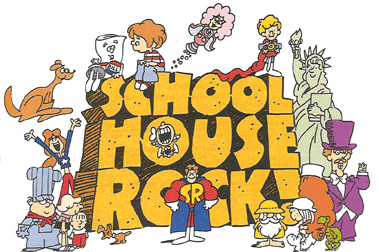 Dorough released his first album as a leader, Devil May Care, in 1957, and he continued to record his own music prolifically while working as a sideman. His work with Davis came in 1967, when the trumpeter used him on his Sorcerer and Facets albums.
Related: Folk singer Oscar Brand, who helped create Sesame Street, dies
Beginning in 1972, and then on and off for nearly a quarter-century thereafter, Dorough provided songs for Schoolhouse Rock and performed them on the show. He also directed episodes. His best known compositions for the show included "My Hero, Zero" and "Three Is a Magic Number."
Dorough recalled that the Schoolhouse Rock gig came about when he was presented with a challenge by his boss at the time: set the multiplication table to music so that kids could remember it. Schoolhouse Rock also taught kids about  grammar, science, economics, history, mathematics, and civics.
Dorough received two Grammy nominations and continued to record and perform until late in life. He collaborated with the singer Nellie McKay on two of her albums.
Watch the video for "Three is a Magic Number"

Latest posts by Best Classic Bands Staff
(see all)