'What the Hell Happened to Blood, Sweat & Tears?': Soundtrack Review
by Jeff Burger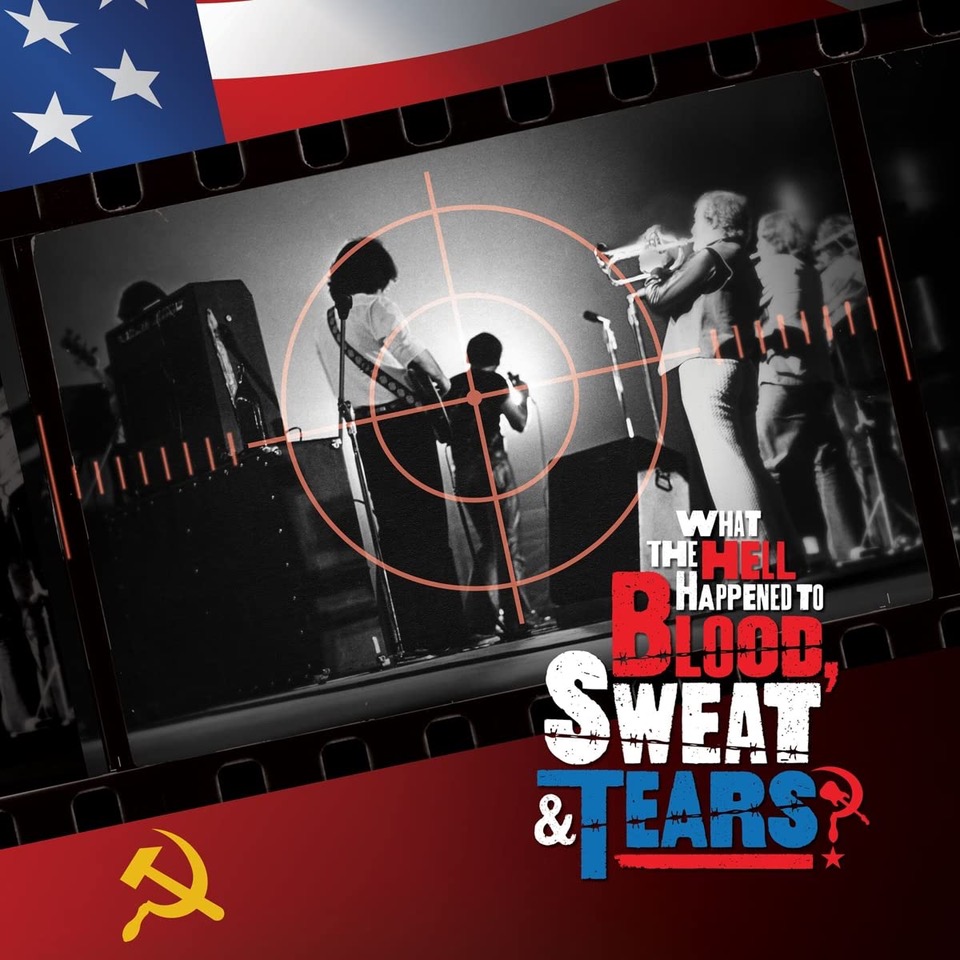 Blood, Sweat & Tears garnered some attention with their February 1968 debut album, Child Is Father to the Man, but the jazz-rock group really took off after the release that December of its eponymous sophomore LP. That record, on which Canadian vocalist David Clayton-Thomas replaced Al Kooper, topped U.S. charts, sold millions of copies, and won two Grammys, including album of the year. It also produced three big hit singles with Clayton-Thomas' "Spinning Wheel" and versions of Laura Nyro's "And When I Die" and Berry Gordy and Brenda Holloway's "You've Made Me So Very Happy."
Two years later, though, the group hit a snag when it undertook an Eastern European tour sponsored by the U.S. State Department. The shows—reportedly agreed to in exchange for a U.S. residency permit for Clayton-Thomas—alienated fans who objected to the band's alliance with the government during the contentious Vietnam War era. The concert series, which covered Yugoslavia, Poland and Romania, is the focus of a new film and album, both called What the Hell Happened to Blood, Sweat & Tears?
"Upon returning to the States after the tour, the group became victim of the significant societal upheaval and culture wars that were polarizing America," according to a press release announcing the movie and record. "The toxic environment found the band in a crossfire between the right and left and the group suffered greatly as a result."
That's true, though it would be difficult to solely blame the tour for the band's subsequent decline. Its third album topped U.S. charts around the same time as the Iron Curtain concert series and a fourth LP in 1971 made the Top 10. But the group's material became increasingly uninspired, and its lineup seemed to change every time you turned around. (Its list of past members and players contains more than 150 names, which might be some sort of record.)
That said, fans of Blood, Sweat & Tears' early work will want to check out the previously unreleased live album from the 1970 tour. Though sometimes bombastic and never as inventive as the aggregation that delivered Child Is Father to the Man, the Clayton-Thomas­–led version of the band produced spirited, horns-heavy material, much of which is more compelling in the concert versions here than in the familiar studio renditions.
The CD embraces most of the numbers from the group's second album, including all three of the aforementioned hits plus covers of Traffic's "Smiling Phases" and Billie Holiday's "God Bless the Child."
Also from that LP come "Sometimes in Winter," a vocal showcase for its composer, Steve Katz, who like Kooper joined the great Blues Project in 1965; and "Blues Part II," a 15-minute, largely instrumental jam that weds Kooper's "Something Goin' On" to excerpts from Cream's "Sunshine of Your Love" and Willie Dixon's "Spoonful."
Rounding out the program are versions of the debut album's "I Can't Quit Her" and two selections from Blood, Sweat & Tears 3: Gerry Goffin and Carole King's "Hi-De-Ho" and Joe Cocker and Chris Stainton's "Something's Coming On."
Related: Our 2019 interview with David Clayton-Thomas
Latest posts by Jeff Burger
(see all)