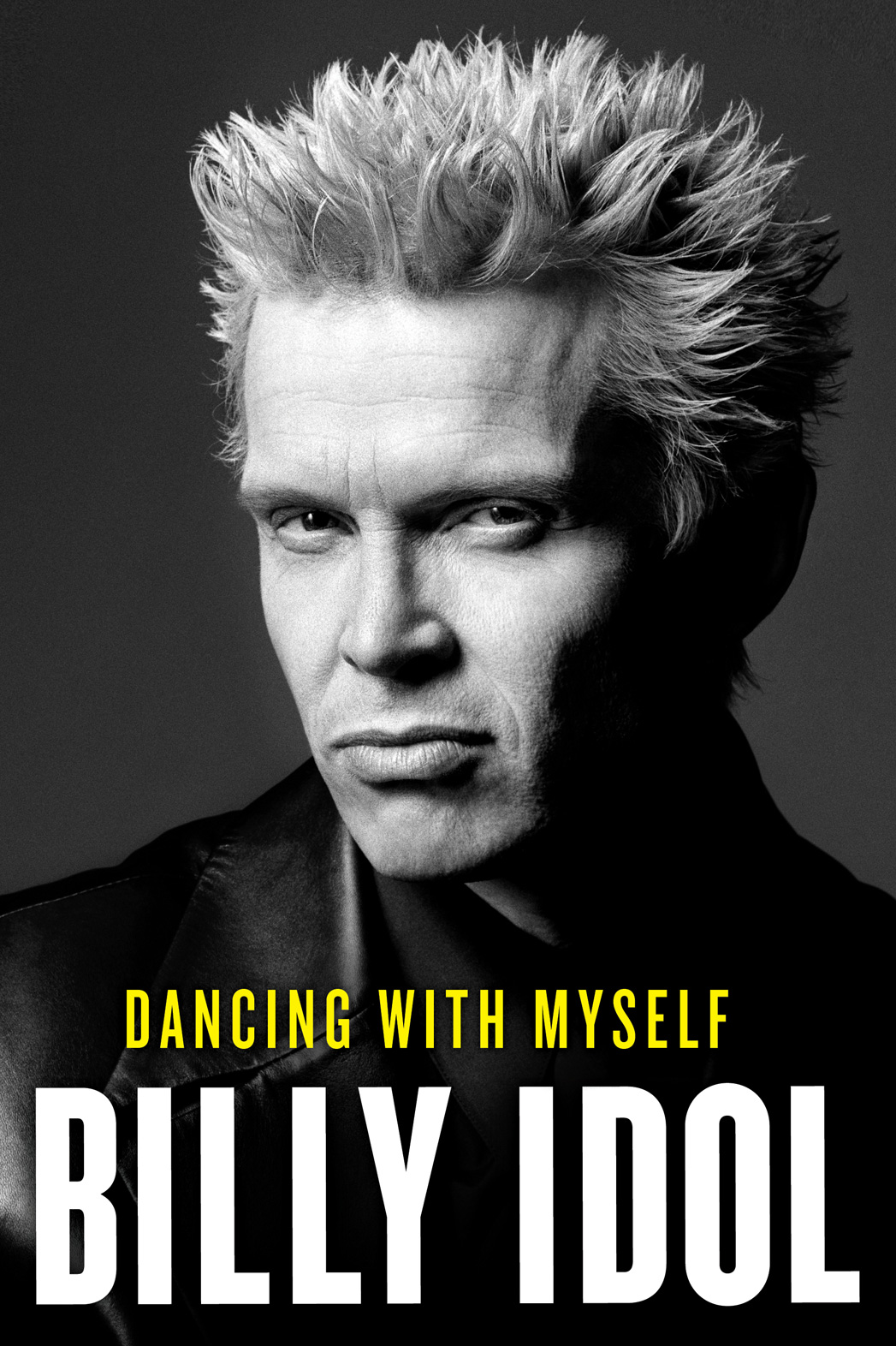 Editor's Note: Ellen Zoe Golden, the author of this 2015 review, was Billy Idol's publicist for a quarter-century. She also represented Hall & Oates and many other high-profile artists before leaving the music business in the early 2000s.
Prior to becoming involved with music publicity, Golden was a music journalist, and she occasionally returned to her passion for writing in her later years. Golden died of cancer on March 9, 2022, in her adopted home of Costa Rica.
You never know how bad someone's drug problem is until they lay out the full details. And that's exactly what Billy Idol does in his autobiography Dancing With Myself. As his former publicist, I knew he was a wreck for most of our 25-year relationship. But he was one of those functioning addicts pushed along for the most part by enablers such as myself. The book outlines a devastating path of heroin addiction, as well as many episodes freebasing crack, including one heavy bottom of paranoid psychotic imagings in his dark, isolated New York apartment during a break in recording Whiplash Smile.
His battle with drug addiction, achingly revealed here, was only one of the lynchpins of his certainly charmed life (which, by the way, was the name he gave an album after his early '90s near-death motorcycle accident). Dancing With Myself is adroitly aimed at the Idol fan, and serves as a cautionary tale for anyone struggling with addiction and the desire to fulfill one's dreams. Idol, born Nov. 30, 1955, lays out a career and life path fueled by his deep passion for music, specifically punk rock as he lived it from its inception in the late '70s. The details of that musical adventure, from his time as one of the Bromley Contingent that devotedly followed the Sex Pistols to starting his band Generation X and then moving to America to become a solo MTV superstar and multi-platinum hitmaker, have been well-documented in the media that went along for the ride.
Related: 10 classic punk rock songs
It is only the brutal drug revelations, the specifics about his parents and children, and the admissions of a calmer middle age–especially the poignant period where he mended his relationship with his strict and dying father–that give a glimpse into a side of Idol never seen before in public. Dancing With Myself is worth reading in order to discover both Billy Idol, warts and all, as well as William Broad, the man behind the self-created persona.
Idol is on tour in 2022. Tickets are available here and here.
Latest posts by Ellen Zoe Golden
(see all)