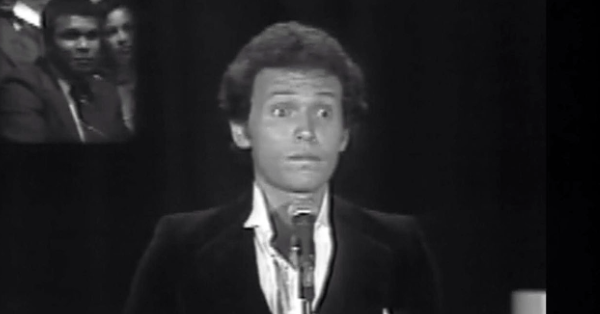 The memorial service for Muhammad Ali took up much of the afternoon on Friday, June 10, 2016, before a packed house at the KFC Yum Center in Louisville, KY. So when it was time for actor-comedian Billy Crystal, sporting a beard, to deliver his eulogy for his friend of 42 years, he cracked: "We're now at the halfway point" pausing to add for comic effect: "I was clean-shaven when this started."
At an event that featured literally dozens of speakers and ran the gamut of topics from sports to race relations to politics and more, Crystal injected some much-needed humor to provide a balance of sorts from the shared stories of Ali's impact on the various speakers and on society.
"He was funny. He was beautiful. He was the most perfect athlete you ever saw," said Crystal, adding: "And those were his own words." The crowd roared with laughter.
Related: Muhammad Ali, greatest showman of a generation
Crystal shared several personal stories of his decades-long relationship with The Champ. After doing a spot-on impersonation of Ali at a roast, he confided that the boxer gave him a huge bear hug and whispered: "You're my little brother."
Sitting together at Howard Cosell's memorial service in 1995, Ali, noticing the closed casket, asked Crystal: "Do you think he's wearing his hairpiece?" "I don't think so," Crystal replied. "So how will God recognize him," asked Ali. "Crystal: "I said 'Champ, as soon as God hears him he'll recognize him.'" More laughs.
The comedian asked, rhetorically: "Didn't he make all of our lives a little bit better than they were?"
Crystal later compared Ali to a short list of transcendental figures… Shakespeare, Mozart, Picasso, closing with "He is gone but he will never die. He was my big brother."

Latest posts by Best Classic Bands Staff
(see all)