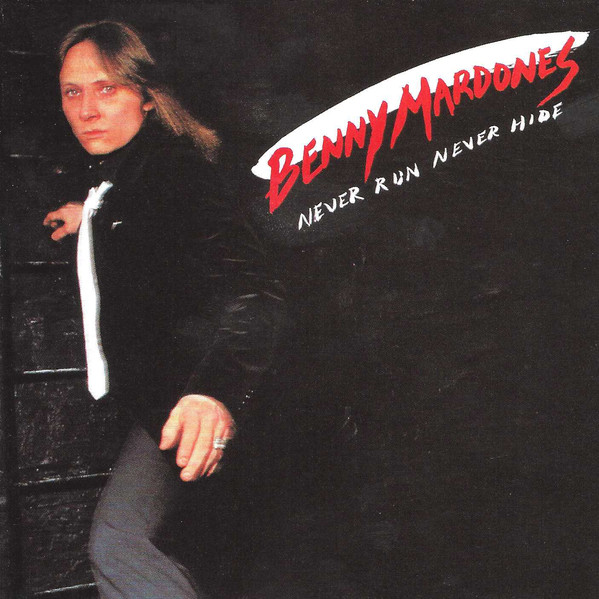 Benny Mardones, whose "Into the Night" became a U.S. pop hit twice, nearly ten years apart, died June 29, 2020. The singer and songwriter had suffered from Parkinson's Disease since 2000. He was 73 when he passed at his home in Menifee, Calif.
"Into the Night," a soft rock ballad recorded and released on Polydor Records in 1980 became a U.S. radio hit that year, reaching #11 on the Hot 100. His album, Never Run, Never Hide, reached #65 that year. Several follow-up singles failed to click.
In 1989, KZZP, at radio station in the Phoenix, Ariz., suburb of Mesa, ran a "Where Are They Now?" segment, "Whatever happened to the guy who sang 'Into the Night'?" Scott Shannon, the influential radio programmer, took notice and added "Into the Night" to his playlist. Radio stations across the country followed suit and "Into the Night" subsequently returned to the charts, reaching #20.
In recent years, with his Parkinson's worsening, Mardones underwent Deep Brain Stimulation surgery in 2018 to minimize the tremors. Complications from these extensive surgeries made his recovery difficult with confusion and the loss of simple skills. While the tremors were reduced, his balance, stability and pain created numerous other issues.
Shortly after the surgery, he experienced multiple falls including one that dislocated his hip and shattered his pelvic bone. Continued dislocations and several surgeries later, Mardones was bedridden.
Mardones was born in Cleveland, Oh., on Nov. 9, 1946, and raised in Savage, Md. As a youngster he saw Elvis Presley on The Ed Sullivan Show, and vowed to become a rock and roll singer. He formed his first group in his teens, singing at local high schools and colleges in the Maryland area.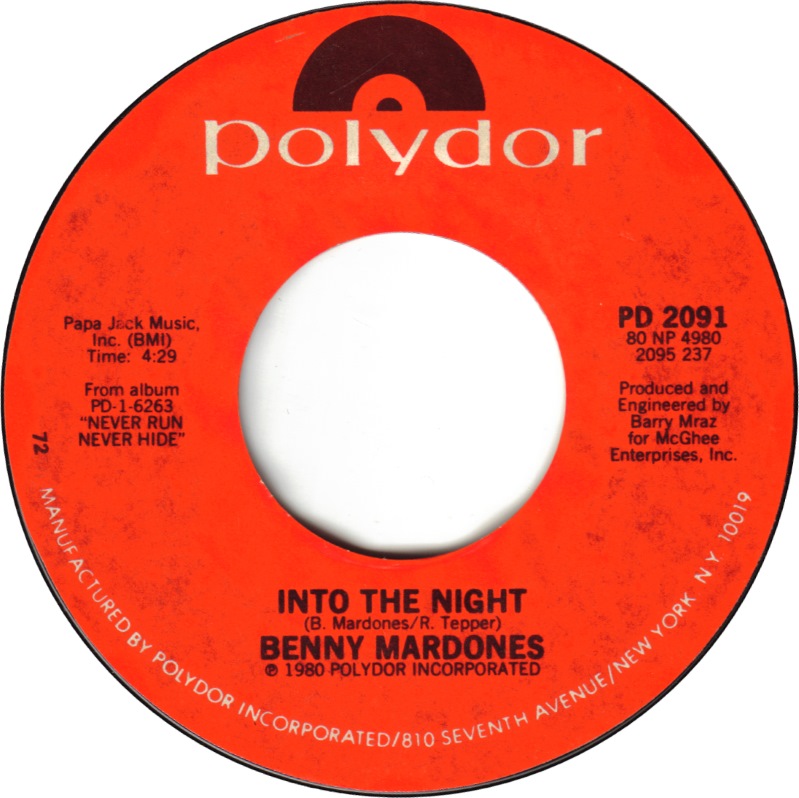 After a stint in the Navy during Vietnam, he moved to New York where he was encoured to work at songwriting. Alan Miles co-wrote His song "Too Heavy To Carry," co-written with Alan Miles, was recorded by Brenda Lee.
He and Miles recorded demo versions of their songs, with Mardones singing and Miles on piano. The pair signed a deal with White Whale Records, and released "Stand and Be Counted" under the name Troy.
With little success, Mardones moved to Woodstock, NY. He met Richie Havens there who invited Mardones to be his opening act. Soon after, he was asked to be a last minute choice to open a concert at Madison Square Garden.
His appearance brought him to the attention of veteran producer Andrew Loog Oldham and Larry Utall, President of Private Stock Records. The label released his album, Thank God For Girls, in 1978. It failed to chart and the label folded shortly thereafter.
Mardones was picked up by Polydor and with his new writing partner Bobby Tepper, he put together a collection of songs that became Never Run, Never Hide.
With his first taste of professional success, Mardones personal life spiraled downward, and he found himself battling drug addiction, and he discontinued all concert performances, recordings, and appearances.

Latest posts by Best Classic Bands Staff
(see all)