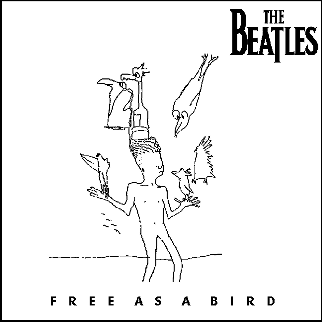 Yes, you read that correctly. The Beatles were awarded three Grammys in 1997. That's 27 years after the group announced it was breaking up.
We'll get to that. But first, consider this: Those three Grammy Awards were half as many as The Beatles won collectively and individually for their output from the entire time they were an active act – and at that time the biggest musical superstars the world had ever seen.
In 1965, they were awarded Best New Artist and won for Best Performance by Chorus for the album A Hard Day's Night. Over the next two years when they created some of the greatest and most groundbreaking rock music ever, one award came their way: Song of the Year for "Michelle," given to its writers, John Lennon and Paul McCartney.
In 1968, Sgt. Pepper's Lonely Hearts Club Band did win Album of the Year and Best Contemporary Album. In 1971 Let It Be won Best Original Score Written for a Motion Picture.
And that was it. Millions around the globe had been under the spell of Beatlemania during those years. But obviously not the voting members of the National Academy of Recording Arts and Sciences.
So pardon us if the three Grammy Awards that The Beatles won in 1997 seem just a wee bit like a feeble attempt to correct a massive oversight from the past. They were: Best Pop Performance By A Duo Or Group With Vocal and Best Music Video, Short Form for "Free As A Bird"; and Best Music Video, Long Form for The Beatles Anthology.
There really is no corrective that the Recording Academy can perform to make up for its proverbial and literal deaf ear. To wit, it only got around to awarding the Fab Four a Lifetime Achievement Grammy in 2014! Sad, really.

Latest posts by Best Classic Bands Staff
(see all)