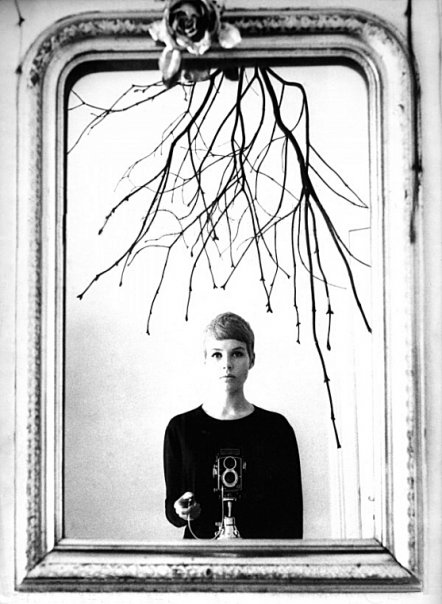 Astrid Kirchherr, the art student and photographer who met The Beatles during their visit to Hamburg, Germany, in 1960 and ultimately received near-unparalleled access to them in their early years, died May 13, 2020. She was 81. Her death, from what was described as "a short, serious illness," was announced by the noted Beatles historian Mark Lewisohn on Twitter. "Her gift to the Beatles was immeasurable," he wrote.
In the days following her passing, Ringo Starr, Olivia Harrison and Pattie Boyd wrote tributes to her. On May 21, Paul McCartney wrote that her passing "brought back memories of our days in the clubs in Hamburg." He added, "We fell in love with [her] style."
Most biographies of Kirchherr indicate that she and former Beatles bass guitarist, Stu Sutcliffe, though engaged to be married, never wed. In McCartney's post, he wrote that she "later went on to marry Stuart." [See McCartney's entire tribute below.]
When she first met The Beatles, Kirchherr, born May 20, 1938, was a young art student in Hamburg, studying photography under the tutelage of Germany's respected architectural and still life photographer, Reinhart Wolf. Kirchherr fell in love with The Beatles' rock 'n' roll aesthetic and, against the backdrop of post-war Hamburg, she created some of the most iconic portraits ever taken of the band.
With Kirchherr playing host to them in Germany and becoming engaged to the band's then-bass player, Stuart Sutcliffe, a lifelong connection with The Beatles was established.
Danke schön, Astrid Kirchherr. Intelligent, inspirational, innovative, daring, artistic, awake, aware, beautiful, smart, loving and uplifting friend to many. Her gift to the Beatles was immeasurable. She died in Hamburg on Wednesday, a few days before turning 82. RIP. pic.twitter.com/c8UHNK1tj4

— Mark Lewisohn (@marklewisohn) May 15, 2020
Kirchherr, and her friends and fellow students, Klaus Voormann and Jurgen Vollmer, attended the same art school in Hamburg. In 1960, they discovered The Beatles performing at the Kaiserkeller, a local club, and became enthralled with their music.
After she got to know the group, she persuaded them to let her photograph them. Her subsequent photos are cited as the most comprehensive documentation of The Beatles' early years.
Later that year, she and Sutcliffe got engaged and he borrowed money from her to return to Liverpool early in 1961. Though he would return to Hamburg that March, he ultimately left the group that summer to pursue an art career and enrolled at an art school in Hamburg.
Sutcliffe began suffering severe headaches and collapsed while living with Kirchherr's family. He died that day, April 10, 1962.
Several years later, with the Beatles having become worldwide stars, Kirchherr, with Max Scheler, visited the band in 1964 and photographed them in private and public moments, during the filming of A Hard Days Night.
"No other journalists were allowed near them at that time," she wrote. "They were so busy that Brian Epstein had ruled that they should not be bothered by the press. So Max and I were very lucky: they were good to Max and they treated me as they always had, like an old friend."
McCartney's entire post from May 21:
"Very sad news this week about Astrid Kirchherr.
"Astrid was a dear friend from my Hamburg days with The Beatles. Another friend, Klaus Voormann, told me she had passed away and this brought back memories of our days in the clubs in Hamburg. Astrid looked unique. She had a short blond haircut and wore a slim black, leather outfit which made her look like a funky pixie. She would come to the club with Klaus and another friend, Jürgen Vollmer, and the three of them made quite an impression on us four lads from Liverpool. Their wit and conversation was really stimulating and we fell in love with Astrid's style.
"Astrid took beautiful photographs of us. She used black and white film and achieved a stunning mood in her pictures that we all loved. She had a great sense of humour and later went on to marry Stuart our bass player. I have so many fond memories of our time together in the club or her home or a trip to the nearby seaside resort, Lübeck.
"So sad for all of us who were her friends to lose such a lovely lady from our lives. I will miss her but will always remember her and her cheeky grin with great fondness. God bless you Astrid, see ya love! – Paul
God bless Astrid a beautiful human being And she took great photos peace and love 😎✌️🌟❤️🎶🎵🍒🥦☮️ pic.twitter.com/fGXqDbz5bW

— #RingoStarr (@ringostarrmusic) May 15, 2020
On May 16, Pattie Boyd wrote, "We lose another piece of the story with Astrid's passing. Her images are truly iconic and she was a great friend to the boys. George, in particular, was very fond of her."
Olivia Harrison also posted a tribute to Kirchherr.
Astrid is and was the sweetest woman, so thoughtful and kind and talented, with an eye to capture a soul. Our family loved her and none more than George. I am truly saddened but honoured to have known her. Olivia #AstridKirchherr pic.twitter.com/5Dt7OmuGS8

— George Harrison (@GeorgeHarrison) May 15, 2020
Related: Another prominent Beatles photographer died in 2019

Latest posts by Best Classic Bands Staff
(see all)