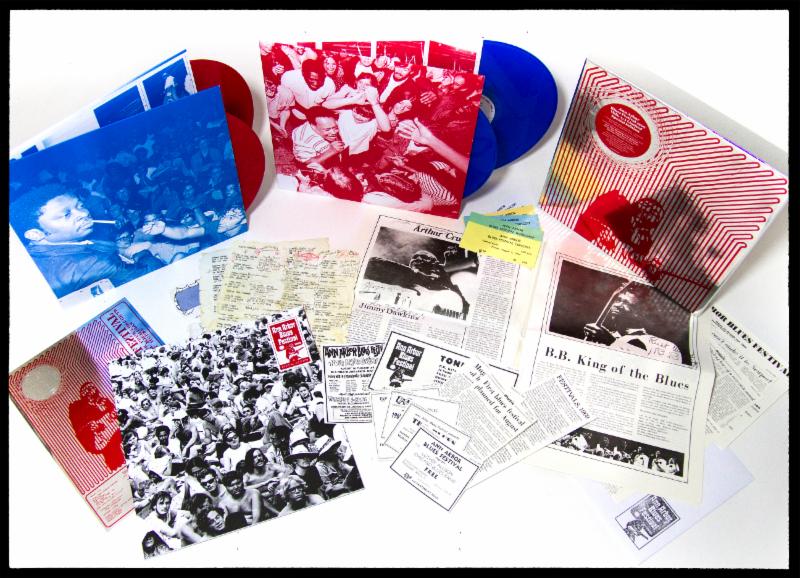 Field recordings that have sat for decades have been collected for a new 50th anniversary celebration of the Ann Arbor Blues Festival 1969. The previously unheard recordings of the historic gathering feature such blues legends as Howlin' Wolf, Muddy Waters, B.B. King, James Cotton, Son House, T-Bone Walker, Junior Wells, Big Mama Thornton, and Lightnin' Hopkins. The 24 songs are included in Ann Arbor Blues Festival 1969, released August 2 via Third Man Records.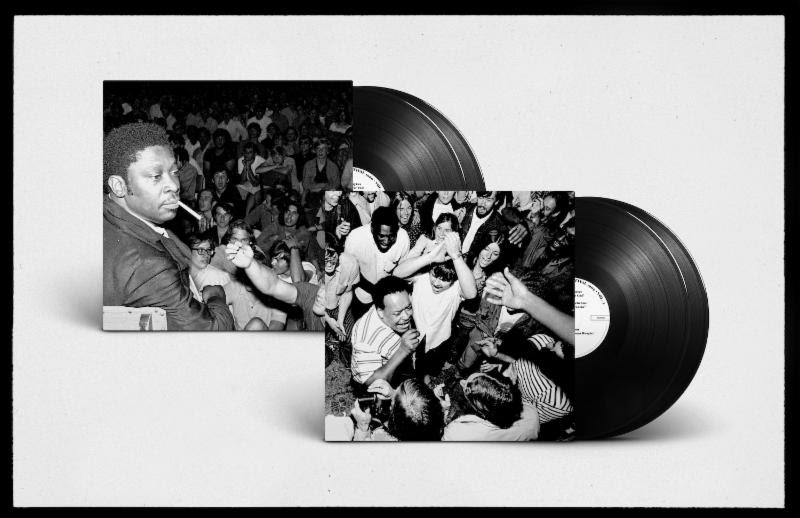 The deluxe edition is the first ever release of music recorded live at the historic gathering held August 1-3, 1969, in Ann Arbor, Mich. It's available in two individual 2-LP volumes, exclusively on 180 gram vinyl housed in gatefold packaging featuring fan snapshots, and on CD.
Produced by Parker Fishel and Jim Fishel, Ann Arbor Blues Festival 1969 was coordinated by Third Man co-founders Ben Blackwell and Ben Swank. Both volumes include never-before-seen photographs, artist biographies, an exclusive reminiscence from Jim Fishel, and extensive liner notes by Parker Fishel, Sophie Abramowitz and David Beal.
Watch the unboxing video
The Ann Arbor Blues Festival was the first American festival devoted solely to blues music. The inaugural event was held August 1-3, 1969, at Fuller Flatlands, Univ. of Michigan – Ann Arbor.
From the announcement of the collection: The historic gathering was presented by a small group of blues-obsessed Univ. of Michigan students determined to give their blues heroes a public spotlight where they might shine before it was too late. Among those enterprising student-promoters was John Fishel, whose teenage brother Jim gathered some friends to help record the festival as a personal memento. Taking advantage of their all-access pass and juggling a small Norelco tape recorder from set to set, the friends let the 1⁄4" tape roll. Though field recordings in the literal sense of the term, they capture the brilliance of the musicians, the excitement of the crowd and the loose, convivial nature of the entire festival. Those tapes, long thought to be lost, have now been lovingly restored to capture the electric energy of the landmark concert.
Listen to Muddy Waters perform "Long Distance Call" at the festival
Notes Jim Fishel: "It was exactly 50 years ago that my world changed forever. High school in a suburb of Cleveland had just finished less than two months before…and college was to begin in less than one month…While the man on the moon had made history less than two weeks previously, and Woodstock had yet to make its impression, I made an excited decision that certainly changed my outlook on history, culture and music. My six school friends and I were enroute to Ann Arbor, Michigan to attend the first ever Blues event. Armed with a change of clothes, I decided at the last minute to bring along a borrowed tiny portable tape machine, a standard Kodak instamatic and a sense of wonderment. As my brother was the talent coordinator…I was about to dive into uncharted waters…and this was really swimming in the deep end. For years, these recordings sat boxed in my basement.
They sat for more than 35 years, since I last looked at them…that is, until my son took an interest in what he discovered…some very tiny 3-inch tape reels in cases entitled Ann Arbor Blues '69. He spent months restoring the "ill-maintained raw tape stock," filled with names like Muddy, Wolf, B.B., Lightnin', Big Mama, and Son House. A few years later, we decided that this music deserved a much greater audience and should be heard by the world…and we approached the only record label, we felt had the knowledge and respect for the legendary artists and these historical recordings: Third Man Records (founded by Jack White, then of The White Stripes)."

Latest posts by Best Classic Bands Staff
(see all)