Don McLean released his iconic album American Pie in 1971. He'll be celebrating the title cut with a big 50th anniversary tour, one year later than expected. On Sept. 21, he announced a U.K. and European tour with dozens of dates in 2022. See below for details.
Back on Dec. 9, 2020, the singer-songwriter had revealed plans for a U.S. tour to begin at the Surf Ballroom in Clear Lake, Iowa, on February 3, 2021. The historic concert was to honor Buddy Holly, Richie Valens, and The Big Bopper on the 62nd anniversary of the 1959 plane crash that killed the American rock 'n' roll musicians. The concert, at the same venue where those legends performed for the last time, was to officially kick-off the American Pie 50th Anniversary World Tour. The plans were scuttled due to the pandemic; new dates are TBA.
On Feb. 3, to commemorate "The Day the Music Died," he shared a new performance of the classic title track, sung with all-vocal group, Home Free. Watch the video below.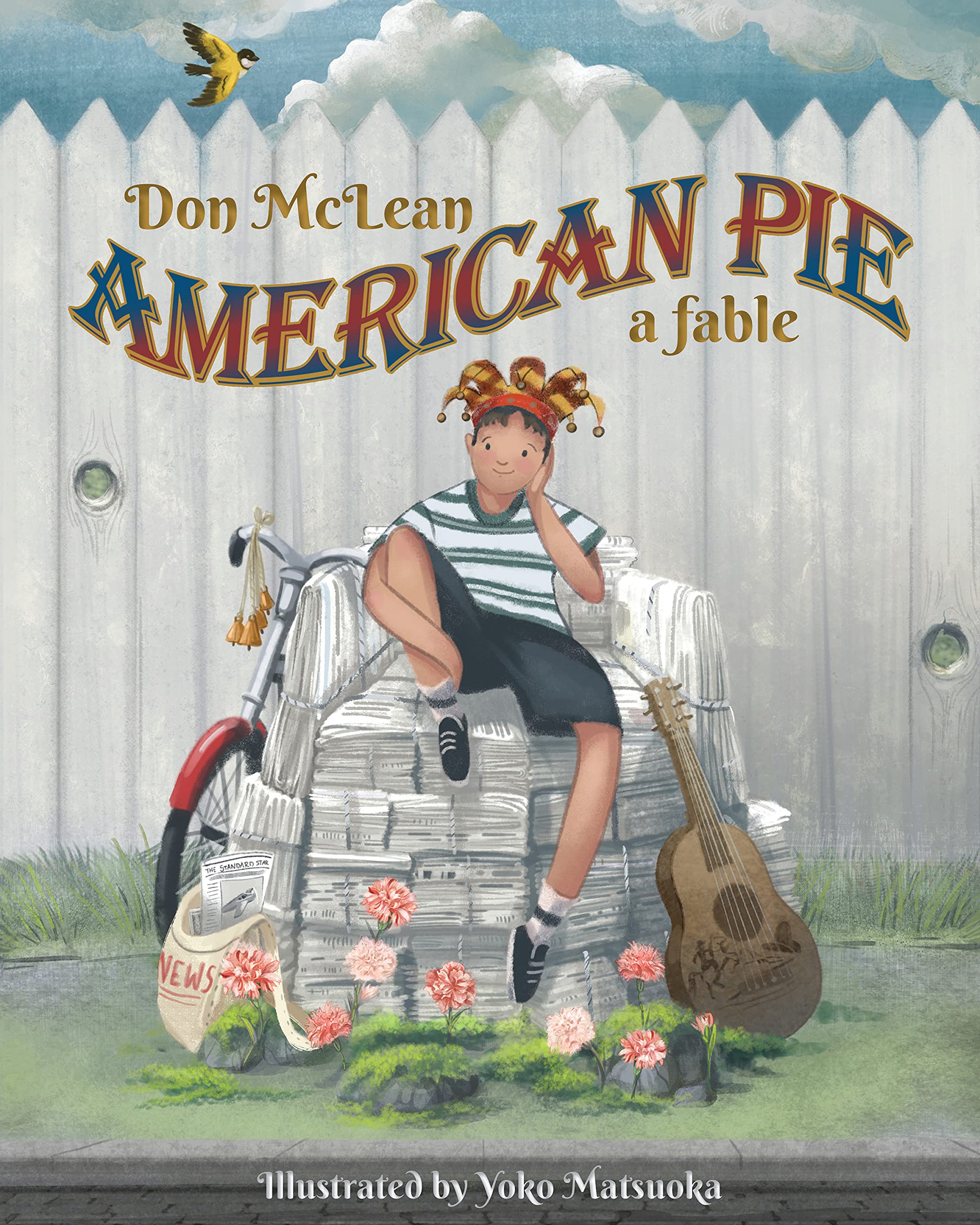 He's also announced a children's book, American Pie: A Fable, inspired by the song, coming via Backbeat Books. From that announcement: The book weave's themes from the iconic song with experiences from McLean's early life and, in true "American Pie" form, offers meaningful elements open to interpretation. The book is the story of a newspaper delivery boy in the late '50s who discovers the joy of friendship and music, eventually learning that when you recognize what truly makes you happy, you're never really alone.
The 48-page book contains 40 illustrations by Yoko Matsuoka.
"I am really excited to see the reaction from people about this book," he says. "We have all read many children's books to our kids and I am hoping this one stands up to the greatness of others we have put our kids to sleep with."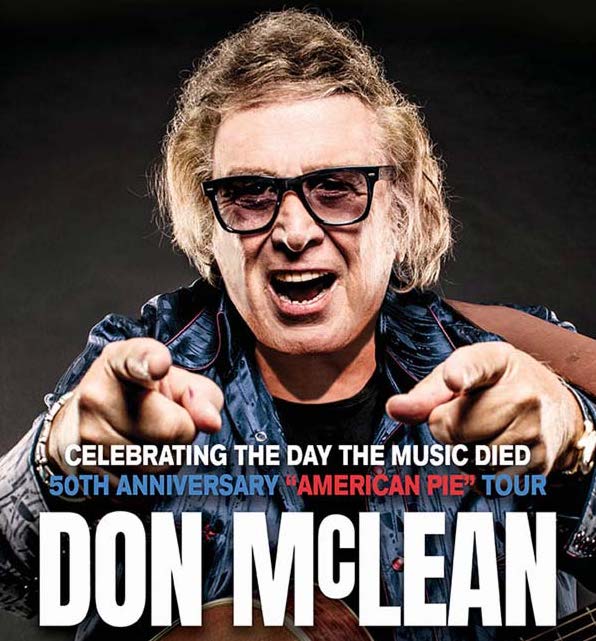 Most can recite McLean's eight-and-a-half minute 1971 single by heart. It was written to honor the legacies of the early rock legends who lost their lives in the tragic plane crash.
"February 3, 1959 was a tragic day for all of us who lost our heroes in that plane crash," said McLean in the book's original announcement. "While writing 'American Pie,' I felt it was important to remember this incident that to me, was still fresh."
Tickets for the tour are available here.
Don McLean American Pie 50th Anniversary 2022 Tour Dates
Date TBA – Clear Lake, IA – Surf Ballroom and Museum
UK
Sep 11 – Cardiff – St David's
Sep 13 – Ipswich – Regent Theatre
Sep 14 – Birmingham – Symphony Hall
Sep 16 – Bath – Forum
Sep 17 – Torquay – Princess Theatre
Sep 18 – Bournemouth – Pavilion Theatre
Sep 20 – Brighton – Dome Concert Hall
Sep 21 – Southend – Cliffs Pavilion
Sep 23 – Manchester – Bridgewater Hall
Sep 24 – Gateshead – Sage
Sep 25 – Glasgow – Royal Concert Hall
Sep 27 – Edinburgh – Usher Hall
Sep 28 – York – Barbican
Sep 30 – Leicester – De Montfort Hall
Oct 01 – Sheffield – City Hall
Oct 02 – Liverpool – Philharmonic Hall
Oct 04 – London – Palladium
Oct 07 – Dublin – 3Arena
Europe
Oct 09 – Nijmegen, Holland – Concertgebouw de Vereeniging
Oct 10 – Amsterdam, Holland – Carre Theater
Oct 14 – Bergen, Norway – Peer Gynt Salen
Oct 15 – Stavanger, Norway – Kuppelhallen
Oct 16 – Oslo, Norway – Sentrum Scene
Oct 18 – Gothenburg, Sweden – Lorensbergsteatern
Oct 20 – Turku, Finland – Logomo
Oct 21 – Helsinki, Finland – Kuulttuuritalo
Oct 23 – Stockholm, Sweden – Gota Lejon
Oct 24 – Malmo, Sweden – Palladium
Oct 25 – Greve, Denmark – Portalen
Oct 27 – Hamburg, Germany – Fabrik
Oct 28 – Neuruppin, Germany – Kulturkirche
Oct 29 – Berlin, Germany – Admiralspalast
Nov 01 – Antwerp, Belgium – De Singel
Nov 12 – Munich, Germany – Prinzregententheater
Nov 13 – Linz, Austria – Posthof
Watch McLean's performance of "American Pie" with Home Free, released on Feb. 3, the anniversary of the tragic plane crash
Of the new performance, McLean told The Tennessean, "Any song which has a legitimate melody lends itself to an a cappella rendition. The guys in Home Free just did their thing and did a tremendous job at it, too."
Watch McLean perform the song live in 1972
McLean was born Oct. 2, 1945, and turned 75 in 2020. He is a Grammy award honoree, a Songwriters Hall of Fame member, a BBC Lifetime Achievement Award recipient. "American Pie" resides in the Library of Congress' National Recording Registry and was named one of the top five songs of the 20th Century by the Recording Industry of America.
In 2015, one of the New York native's four handwritten manuscripts of the lyrics to "American Pie" was auctioned by Christies, selling for just over $1.2 million.
Related: The story behind "American Pie"

Latest posts by Best Classic Bands Staff
(see all)