The 'New' ABB: A Conversation with Devon Allman and Duane Betts of the Allman Betts Band
by Jeff Tamarkin
If your last names are Allman and Betts, and you're in a band together—and one of the other guys is named Oakley—you're going into the gig with a certain amount of expectation on your tail. You also know you'll have to work extra hard to forge your own identity. In just a couple of years, The Allman Betts Band has already accomplished that, while continuing to honor the legacy of the Allman Brothers Band, whose songs they reimagine in concert even while looking straight ahead.
Featuring Devon Allman (son of Gregg), Duane Betts (son of Dickey), Berry Oakley Jr. (son of original Allman Brothers Band bassist Berry Oakley), Johnny Stachela on slide guitar, John Ginty on Hammond B3 and percussionists R. Scott Bryan and John Lum, the Allman Betts Band came together after its co-leaders—who've known each other since they were teens—pooled their talents in 2018, having previously led their own projects for several years.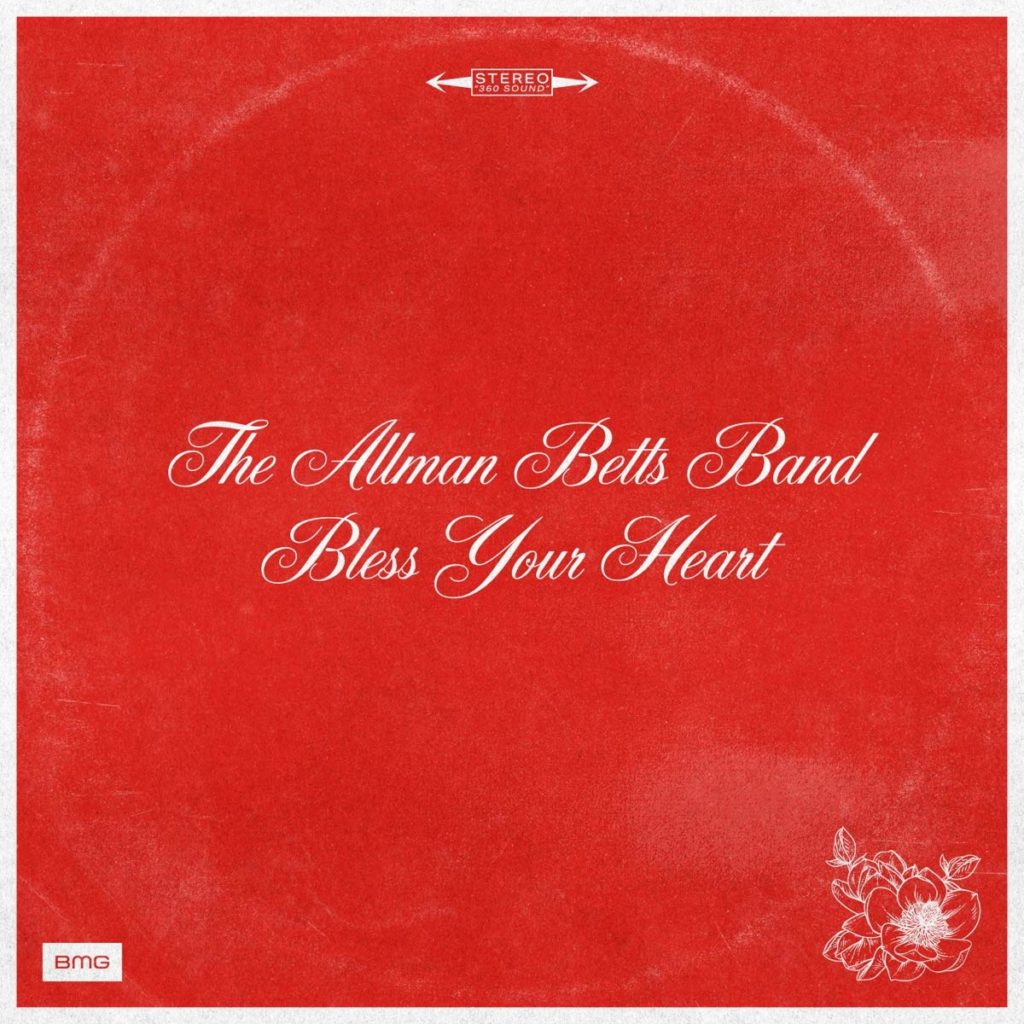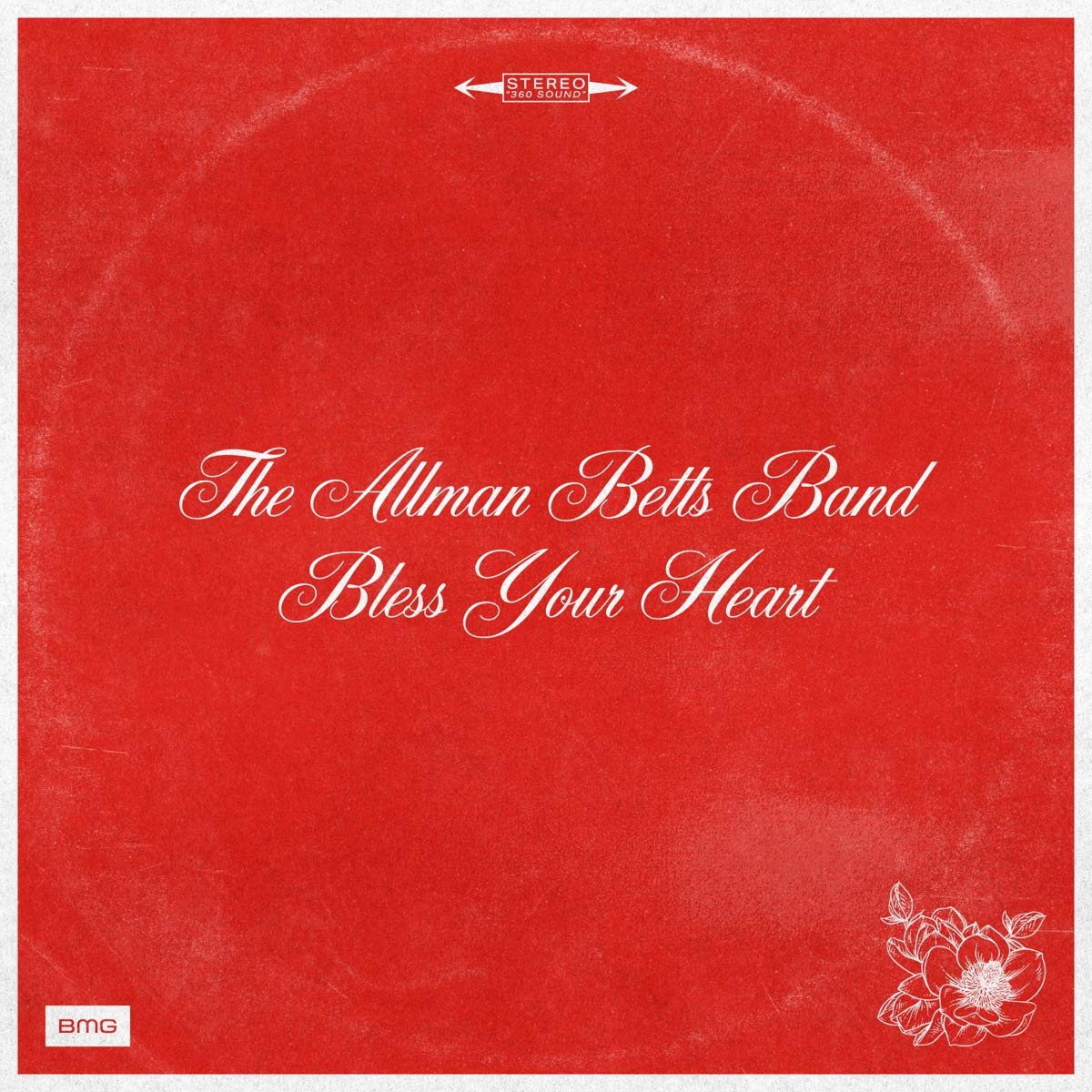 The band's debut album, 2019's Down to the River, received promising reviews and their live gigs have been sellouts since the beginning. Now, with the Aug. 28 release of their sophomore album, the two-CD Bless Your Heart, the "new" ABB has truly come into its own.
We spoke with Devon and Duane about the importance of legacy, the challenges of allowing their own music to evolve and more.
Best Classic Bands: How does Bless Your Heart differ most from Down to the River?

Duane Betts: This record is more vast. We wanted to dig deeper. From the song titles to the more mature sounds, I think this record is a great representation of how much we are growing together.
Devon Allman: I think overall the band has just found its identity. If the first album was the band's birth (which it literally was), then this album is the band standing up and taking its first steps. We've learned how to listen to what the song wants as a composition, where it wants to go, instead of where we think it should go. Where to lean in and where to lean back…dynamics, trust, placement…all things that come with the repetition of playing music together.
Listen to "Southern Rain" from Bless Your Heart
Is there a theme that runs through the songs on Bless Your Heart?

DA: Many themes. That's up to the listener to discover, dismantle, relate to and explore. Pop the hood, check out our engine and give her a spin. I do believe she'll ride ya mighty fine.
Watch the video for "Pale Horse Rider" from Bless Your Heart
"Bless your heart' is a popular expression in the South. Why did you title the album that?
DB: Some of us obviously have Southern roots and we thought it would be fun to use an expression used in the South as the title. We did some research and "bless your heart" came up. It just stuck.
Were these songs newly written for the second album or are some of them left over from the first one?

DA: We had leftovers from the first album. I thought it would be a good idea to chuck them. If they didn't make the first record, there's a reason they didn't make it.
DB: Once we built momentum it just flowed and was effortless. Sometimes you don't get much and other times you can't stop writing. It's kind of like fishing.
Was it more challenging to write the songs for the second album or the debut?

DA: It was more challenging writing the first record because we weren't actually a functioning band at that point and we were finding our way stylistically as we wrote. This time we knew there was chemistry instead of searching for it. We knew we had the blueprint for a sincere aesthetic. We knew each of our strengths and when to lean on, and call on, those strengths. Writing songs for this record was a real gas! We never knew what was coming down the pipe next.
How did you guys approach the songwriting, and how was the album recorded?
DB: The songwriting was helmed by Devon, myself and our friend Stoll Vaughan for the most part. Depending on the tune, it might be all three of us, two of us or just one. We wrote much of the record backstage or in hotel rooms while on tour. Berry brought in "The Doctor's Daughter," which we all loved immediately. It was recorded live at Muscle Shoals with very minimal overdubbing.
DA: We wrote all the songs in the summer and autumn of 2019 on tour, mostly on the bus, backstage and in hotel rooms. Whoever had a riff, between Duane Betts, Stoll Vaughan and I would usually start the proceedings and then we'd riff on vocal melodies until we liked something. The album was recorded live to two-inch analog tape just as our heroes made albums. If a flub was made, we'd do a quick fix on the fly. Vocals were saved until a couple months later.
What did it feel like to work in the Muscle Shoals Sound studio, where so much classic music was recorded?
DA: An honor and a privilege.
DB: We did the first record there, so it was a little bit of a homecoming. Obviously, the amount of great music that was recorded there is astounding.
Listen to "Long Gone" from the debut album, Down to the River
Which tracks stand out to you as the most representative of where the band is at now?
DB: That's a tough question because there is such a variety of songs. I really love "Pale Horse Rider." I think that is an exciting direction for the band as it is a sound we didn't have on the first record. "Magnolia Road" was brought to us by Stoll Vaughan. It's a fun, summer anthem kind of tune and I feel like people really miss being at festivals and twirling around in their hula hoops.
Watch the video for "Magnolia Road"
Why a double album so early in your career?
DA: We had a shit-ton of songs.
DB: We wanted to do something more ambitious and it just came together that way.
You guys have known each other since you were kids but you didn't form a band together until recently. Why do you think it took so long to get around to this?
DA: Timing is everything.
DB: It wasn't a forced thing. We had to follow our own paths and it organically came together when it was the right time.
The whole concept of legacy is built right into your band name. It's probably a good bet that most of the fans who know about the Allman Betts Band at this stage are also very familiar with the Allman Brothers Band. How do you feel you are serving that legacy best with your music?
DB: Just doing what we do. Going out and playing the music, making people happy, was what that band was all about. That is our mission.
Related: A "lost" interview with Gregg Allman
The other side of that coin is that you guys are not the Allman Brothers Band. You have your own identity, your own music, your own experiences. How do you go about getting that across to people?
DA: I don't spend much time thinking about that. I think about how I can be a better singer, guitarist, songwriter and performer. Pretty obvious we aren't a tribute band…our work speaks for itself.
Listen to the title track from the debut album, "Down to the River"
On a related note, do you ever feel you have to try extra hard to not sound like the Allmans?
DB: We have grown up listening to a lot of different kinds of music. The ABB is certainly part of that and our heritage but it is not wholly where we are influenced. When we play an ABB tune, we just try to play them with sincerity and passion. We obviously are very proud to be part of such a rich musical legacy. I don't take that lightly.
What does Berry Oakley Jr. bring to the band's music?
DB: We have all known each other a long time. When Devon and I were touring together before the formation of the Allman Betts Band in 2018, Berry sat in with us a few times. When we started the band, we knew he was the guy. Berry brings a ton of musical prowess, charisma and good looks. And he plays loud!
The original ABB pioneered the twin lead guitar sound in rock and you guys have upped the count to three. How do you delegate parts so you're not stepping all over each other?
DB: The songs usually dictate who plays where. The key to not stepping all over each other is listening and not being afraid to play nothing.
DA: The song is the boss, so, whatever the song needs. Sometimes it needs a sweet twin harmony, sometimes it needs a rip-your-face-off solo, sometimes it needs an exploratory exotic solo, sometimes it needs a rattlesnake slide. Luckily, there's room in our music for all of the above. We know who's got what in their pockets.
Beside the Allman Brothers Band, who else do each of you cite as major influences on your music?
DA: Many things inspire and influence me. Love, loss, great paintings, culinary arts, John F. Kennedy, Curtis Mayfield, the Cure …to name some within the realm.
DB: Everyone from Hank Williams to the Rolling Stones to Tame Impala.
The Allman Brothers Band had more than their share of troubles, including a lot of in-fighting among the members. How do you guys avoid running into the same issues that plagued them?
DA: We get into near fist fights over where we're going to go for lattes and celery juice…does that count?
Now that Gregg has been gone for three years, are you able to step back a bit and assess what he contributed to American music?
DA: I believe the depth of what he contributed is very obvious to the lovers of our musical genre. I feel he'll be remembered for those timeless songs and those one-in-a-billion vocals.
The Covid-19 pandemic has affected every single performing artist in the world. As a band that has already built its reputation on your live shows, how have things changed for you?
DA: We are doing drive-in gigs, livestream gigs and releasing new music and keeping the content fresh. Anything and everything to stay connected to our fans.
DB: We just have to adapt. I think we are all making the best of a less than ideal situation. It is nice spending time with our loved ones at a time when we would normally not be home at all. We will get back out there and hopefully, when the world is ready, we will pick up right where we left off.
Watch the Allman Betts Band perform the Allman Brothers Band classic "Midnight Rider" on CBS This Morning
Keep an eye on their tour schedule. Tickets are available here.

Latest posts by Jeff Tamarkin
(see all)