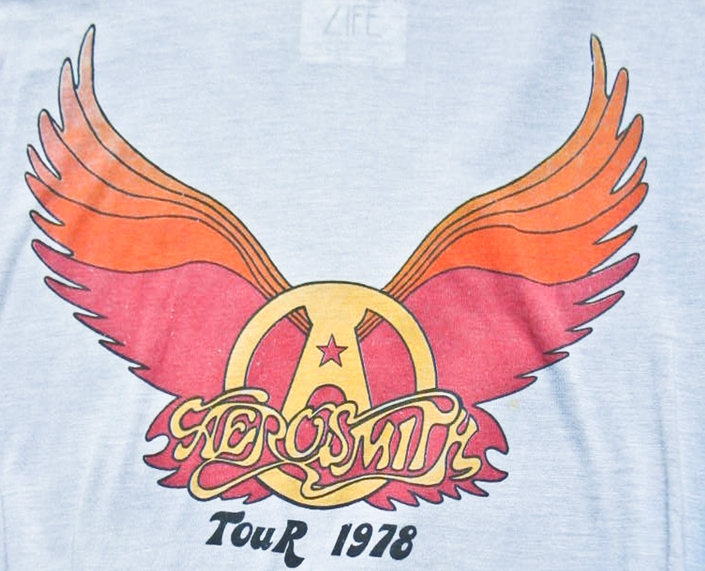 It was a rather typical late 1970s arena rock show. Aerosmith was playing a set of their mid-1970s classic rock hits like "Dream On," "Sweet Emotion" and "Walk This Way." So naturally, the unmistakable scent of marijuana wafted through the air.
At the time, the Fort Wayne (Ind.) Memorial Coliseum was ahead of its time and even forbade smoking cigarettes. Perhaps that made it easier for local police to zero in on anyone who might light up a joint at a rock show. Whatever the case, on this day, as Aerosmith played the venue, some 30-plus pot smokers in the audience were busted for drinking beer and possession of marijuana.
Among the the cigarette criminals was singer Steven Tyler's seamstress, who got popped for lighting up a cigarette while standing in the wings onstage. Tyler did not take too kindly to this and stopped the show to rant about the heavy-handed tactics of the Fort Wayne constabulary, referring to them as "scumbags" and "Gestapo." As if to prove his point, the cops threatened to haul away Tyler and charge him with inciting a riot.
Related: 10 memorable rock concert riots
He also offered to bail out any fans who'd been busted. His generosity was accepted by 28 of those who were arrested. Sure enough, the next day, Aerosmith's tour accountant came to court and paid out $4200 in bail and fines.
That's one way to make sure that the, er, bond with your fans lasts forever.
And which band was the opening act… ?
OTD 1978 – Last date of the "Powerage" US tour, supporting Aerosmith at the Allen County War Memorial Coliseum in Fort Wayne, IN. pic.twitter.com/clj7iU8zqi

— AC/DC (@acdc) October 3, 2021
Watch Aerosmith perform at Texxas Jam earlier that year
Related: Our interview with producer Jack Douglas on his Aerosmith years
Aerosmith's farewell tour resumes in 2024. Click here for tickets.
Here's one more from that 1978 Texxas Jam show…

Latest posts by Best Classic Bands Staff
(see all)