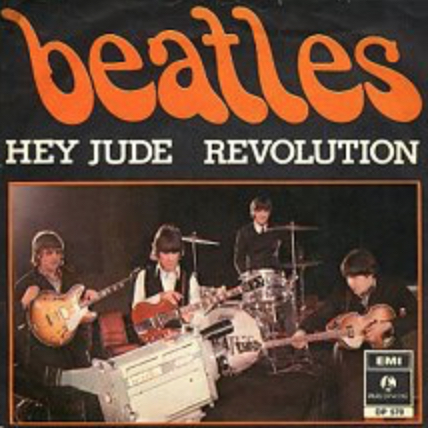 In the news in September 1968… Detroit Tigers pitcher Denny McLain became the majors' first 30-game winner since 1934. No one has accomplished the feat since. Mickey Mantle played the final game in his career.
Hawaii Five-0 debuted on CBS and would eventually became the longest-running crime series in TV history. (Law & Order holds the honor now.) Tick… tick… tick… 60 Minutes also had its CBS premiere.
It was a terrific Top 10 for classic rock acts on the Los Angeles Top 40 station KHJ in late September, 1968, with numerous all-time greats making the list. Let's dig in!
Debuting at #27 were the 5th Dimension with "Sweet Blindness," the singing group's second consecutive Laura Nyro-penned hit. (The other was "Stoned Soul Picnic.") The song would ultimately reached #13 on the Hot 100.
Bubbling under and jumping from #23 all the way to #13 was the Turtles' "Elenore."
Making an even bigger leap from #24 to #12 was the smash hit "Those Were the Days" from Mary Hopkin. The song was based on a Russian romance song and its English lyrics began "Once upon a time there was a tavern, where we used to raise a glass or two…"
Hopkin's single, on the Beatles' Apple label, was produced by none other than Paul McCartney. The song would ultimately reach #1 on several U.S. charts, a most unlikely hit.
Rapidly climbing into the Top 10 was Big Brother & the Holding Company's "Piece Of My Heart." Oddly enough, the song peaked nationally at only #12 and was Janis Joplin's second biggest single behind – no surprise – her #1 posthumous hit "Me and Bobby McGee."
"Midnight Confessions" by the Grass Roots was at #6. These hitmakers from Los Angeles were somewhat mistreated by pop radio during their five-year peak: "Midnight Confessions," which only hit #5 on Billboard, was their highest-charting single. "Let's Live For Today" reached #8, "Sooner Or Later" hit #9 and "Temptation Eyes" and "I'd Wait A Million Years" both peaked at #15. Rock oldies stations have deservedly kept many of their songs in regular rotation.
Related: What were the biggest radio hits of 1968?
At #4: Creedence Clearwater Revival's "Suzie-Q." It was the band's first charting single and only reached #11 nationally. CCR would go on to earn nine Top 10 hits in the coming years.
"I am the God of hell fire… and I bring you… " You don't hear songs – hits or otherwise – that start with such lyrics too often. But that's how "Fire" from The Crazy World of Arthur Brown began. The psychedelic rock song soared all the way to #2 on KHJ and the Hot 100.
Related: More on the incendiary "Fire"
Finally, at #1 on KHJ and nationally was The Beatles' "Hey Jude" which had a pretty decent run on the pop charts despite its 7:11 length, holding the top spot for nine weeks – the most of any of the Fab Four's hits. It was also the band's first release on their own Apple Records label. Everybody sing along: "Nah, nah, nah, nah-nah-nah-nah…. "
10. "Piece Of My Heart" – Big Brother & the Holding Company (Columbia)
9. "Love Heals" – Colours (Dot)
8. "Morning Dew" – Lulu (Epic)
7. "My Special Angel" – Vogues (Reprise)
6. "Midnight Confessions" – The Grass Roots (Dunhill)
5. "Girl Watcher" – The O'Kaysions (ABC)
4. "Suzie-Q" – Creedence Clearwater Revival (Fantasy)
3. "Slip Away" – Clarence Carter (Atlantic)
2. "Fire" – The Crazy World of Arthur Brown (Atlantic)
1. "Hey Jude" – The Beatles (Apple)

The BCB team brings you the latest Breaking News, Contests, On This Day rock history stories, Classic Videos, retro-Charts and more.

Latest posts by Best Classic Bands Staff (see all)