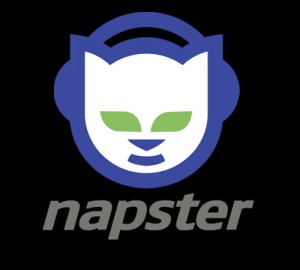 The development of the mp3 digital audio format released in 1995 enabled fast and easy sharing of music files on the Internet. Four years later, led by its founders Shawn Fanning and Sean Parker, Napster begins operation as a peer-to-peer service via which songs could be traded. Its user-friendly interface and focus on music prompts rapid growth, and soon record companies are experiencing a downturn in sales as a result of their newest releases becoming available for sharing on the Internet as soon as they are issued and sometimes even prior to release. At its height Napster was the largest music file-sharing network with some 80 million reported users.
Related: The mp3 file gets its name (and the Suzanne Vega connection)
Musical artists and record companies claimed that Napster was directly contributing to copyright infringement. In 2000, the band Metallica and hip-hop artist Dr. Dre filed suit against the company, followed by a lawsuit filed on behalf of major record companies by the Recording Industry Association of America (RIAA). A district court ruled in favor of the record labels and Napster appealed. On this day in 2001, the U.S. Court of Appeals for the Ninth Circuit upheld the lower court's decision and issued an injunction ordering Napster to shut down its network by July 29.
Related: Review of the book about file sharing, How Music Got Free
Since it was shut down, the Napster brand and logos returned – legally – merging at one point with another service, Rhapsody. It has since had multiple owners.

Latest posts by Best Classic Bands Staff
(see all)