Motown: The Sound of Young America, a Must-Have
by Greg Brodsky
A stunner of a book, described – accurately – in its jacket as "the definitive visual history" of Motown, has just been published. Motown: The Sound of Young America is authored by longtime music industry writer, editor and executive Adam White with Barney Ales, for years the influential label's #2 exec to its founder, Berry Gordy. The book, from Thames & Hudson, was published in the U.S. on September 13; it hit U.K. shelves earlier this year.
The 400-page hardcover book features over 1000 illustrations, many of which span across two pages, gorgeously devoted to so many of the revered label's much-honored subjects including Marvin Gaye, the Jackson 5, the Supremes, the Temptations (pictured at left) and more. Dozens of original album covers and single sleeves are also included.
The book's foreword is written by Andrew Loog Oldham, who discovered, managed and produced the Rolling Stones and later served as a producer for Motown's Rare Earth label. In it he notes: "The Beatles and the Stones may have grabbed the headlines and launched an invasion, but Gordy and Ales were transforming the business that made our success possible."
The camera-friendly artists of the iconic label are featured in words and images throughout Motown: The Sound of Young America. There's Gaye receiving a Gold Record for "I Heard it Through the Grapevine." And a teenaged Stevie Wonder promoting his single "Uptight (Everything's Alright)." Martha and the Vandellas' Heat Wave album cover. Wonder's rare Anthology record jacket.
While pictures of the stars and their recordings will be considered the main attraction of Motown: The Sound of Young America for some, it's White's and Ales' exhaustive knowledge of the Motor City label that offers readers a unique behind-the-scenes look at Motown's growth and missteps.
"Gordy preferred the creative side of music, showing little interest in back-office functions, but knew that competence in sales, [radio] promotion, accounting and contracts was essential for his budding enterprise," writes White. "[He] was encouraged… by the evangelism of The Beatles, who featured Motown songs in concert and on record.
"With The Beatles included their versions of three Motown songs, 'Money (That's What I Want),' 'You've Really Got a Hold on Me' and 'Please Mr. Postman.' [At Motown's music publishing companies], the bottom line glowed."
Over the years, mistakes were made, particularly the Jackson 5's exit. "After their explosive debut and crossover stardom, Motown appeared unwilling to allow them any appreciable degree of self-determination in music-making. This, and a lucrative offer from CBS Records made to father/manager Joe Jackson, led eventually to their departure."
But in between, Motown impacted music and popular culture as much as any entertainment company, and its growth mirrored that of American culture and civil rights in the 1960s.
Motown: The Sound of Young America is a must-have for fans of popular music. Order it here or via the link below. Better yet… order two: one for yourself and one as a holiday gift.
Look for Best Classic Bands' interview with book author Adam White soon.
Don't miss a post! Sign up for Best Classic Bands' Newsletter; form is on every page.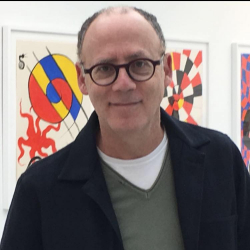 Latest posts by Greg Brodsky
(see all)