Depeche Mode's Video Singles Collection—a three-DVD anthology containing more than four hours of the British band's music videos from 1981-2013 (plus two-plus hours of audio commentary)—will be released by Sony on November 11. Video Singles Collection is the first official Depeche Mode archival title to be released under the Sony banner since the company acquired rights to the Depeche Mode catalog in 2015.
The set presents more than three decades' worth of Depeche Mode's international hit singles, directed by Julien Temple, Anton Corbijn, D.A. Pennebaker, John Hillcoat and others. (Pre-order is available here.)
Video Singles Collection is the first in a series of band-approved retrospective projects examining Depeche Mode's career and effect on pop culture and marks the first time that DM's video singles have been compiled together in a single anthology. The set includes 55 newly restored versions of the essential video singles in the Depeche Mode canon in addition to four rare alternate videos and new commentary on specific individual clips, recorded by members of Depeche Mode especially for this release.
Depeche Mode has released 13 studio albums. Their last album, 2013's Delta Machine, debuted at the #1 chart spot in 12 countries and was followed by a world tour. Depeche Mode are Andy Fletcher, Dave Gahan and Martin Gore. Alan Wilder was a member from 1982 until 1995. Vince Clarke was a member until 1981.
Watch Depeche Mode's "Enjoy the Silence" video
Don't miss a post! Sign up for Best Classic Bands' Newsletter; form is on every page.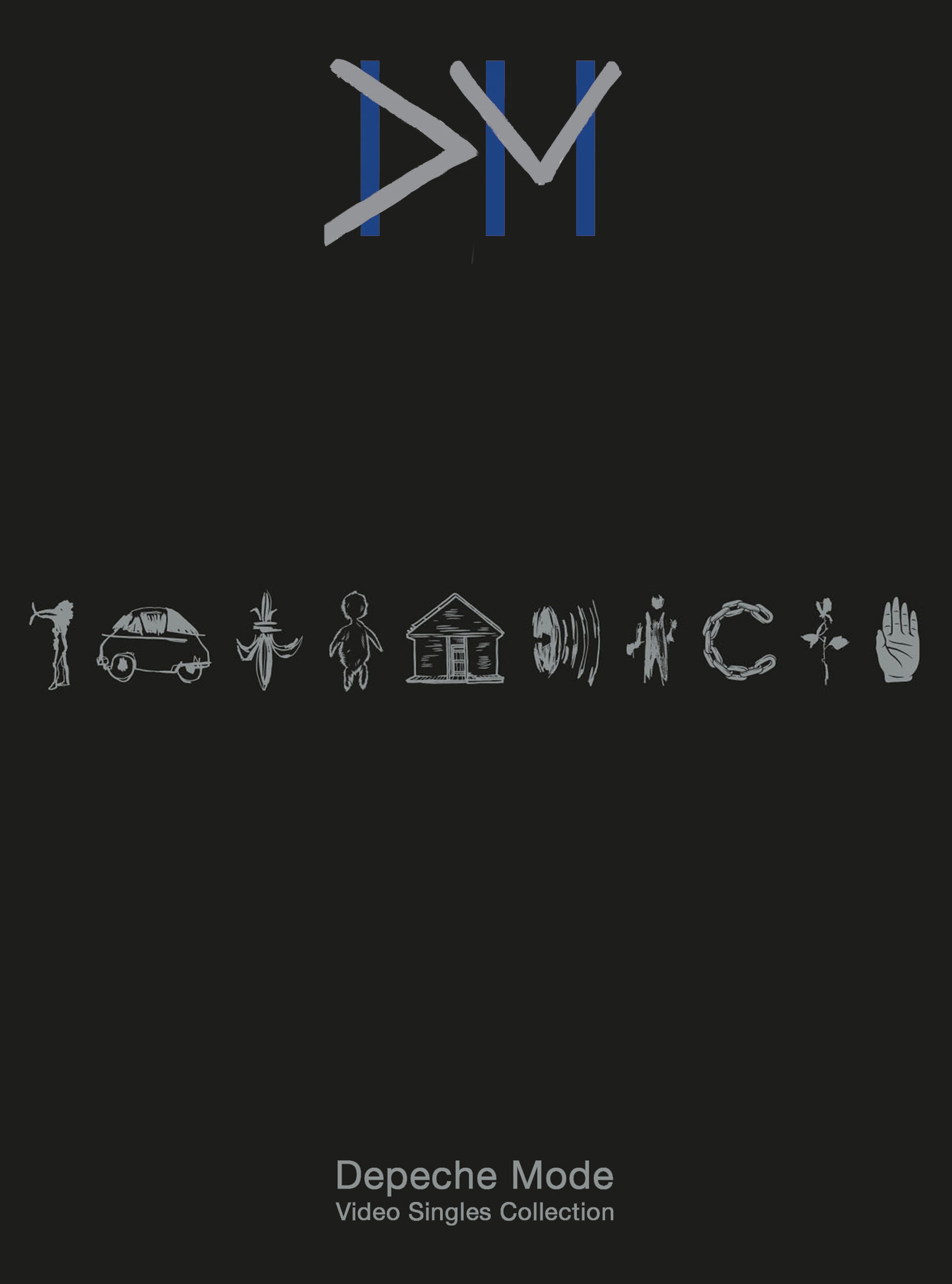 Featured Videos
Just Can't Get Enough (directed by Clive Richardson)
See You (directed by Julien Temple)
The Meaning of Love (directed by Julien Temple)
Leave in Silence (directed by Julien Temple)
Get the Balance Right (directed by Kevin Hewitt)
Everything Counts (directed by Clive Richardson)
Love, In Itself (directed by Clive Richardson)
People Are People (directed by Clive Richardson)
Master and Servant (directed by Clive Richardson)
Blasphemous Rumours (directed by Clive Richardson)
Somebody (directed by Clive Richardson)
Shake the Disease (directed by Peter Care)
It's Called a Heart (directed by Peter Care)
Stripped (directed by Peter Care)
But Not Tonight (directed by Tamra Davis)
A Question of Lust (directed by Clive Richardson)
A Question of Time (directed by Phil Harding)
Strangelove (directed by Anton Corbijn)
Never Let Me Down Again (directed by Anton Corbijn)
Behind the Wheel (directed by Anton Corbijn)
Little 15 (directed by Martyn Atkins)
Strangelove '88 (directed by Martyn Atkins)
Everything Counts (Live – from "101") (directed by D.A. Pennebaker)
Personal Jesus (directed by Anton Corbijn)
Enjoy the Silence (directed by Anton Corbijn)
Policy of Truth (directed by Anton Corbijn)
World in My Eyes (directed by Anton Corbijn)
I Feel You (directed by Anton Corbijn)
Walking in My Shoes (directed by Anton Corbijn)
Condemnation (Paris Mix) (directed by Anton Corbijn)
One Caress (directed by Kevin Kerslake)
In Your Room (directed by Anton Corbijn)
Barrel of a Gun (directed by Anton Corbijn)
It's No Good (directed by Anton Corbijn)
Home (directed by Steven Green)
Useless (directed by Anton Corbijn)
Only When I Lose Myself (directed by Brian Griffin)
Dream On (directed by Stephane Sednaoui)
I Feel Loved (directed by John Hillcoat)
Freelove (directed by John Hillcoat)
Goodnight Lovers (directed by John Hillcoat)
Enjoy the Silence '04 (directed by Uwe Flade)
Precious (directed by Uwe Flade)
A Pain That I'm Used To (directed by Uwe Flade)
Suffer Well (directed by Anton Corbijn)
John the Revelator (directed by Blue Leach)
Martyr (directed by Robert Chandler)
Wrong (directed by Patrick Daughters)
Peace (directed by Jonas and François)
Hole to Feed (directed by Eric Wareheim)
Fragile Tension (directed by Rob Chandler and Barney Steel)
Personal Jesus 2011 (directed by Patrick Daughters)
Heaven (directed by Timothy Saccenti)
Soothe My Soul (directed by Warren Fu)
Should Be Higher (directed by Anton Corbijn)
Bonus Alternate Music Videos
People Are People (12″ Version) (directed by Clive Richardson)
But Not Tonight (Pool Version) (directed by Tamra Davis)
Soothe My Soul (Extended) (directed by Warren Fu)
Stripped (Unreleased Alternate Cut) (directed by Peter Care)
2016 audio commentaries by Dave Gahan, Andy Fletcher and Martin Gore
Watch Depeche Mode's "Personal Jesus" video

Latest posts by Best Classic Bands Staff
(see all)