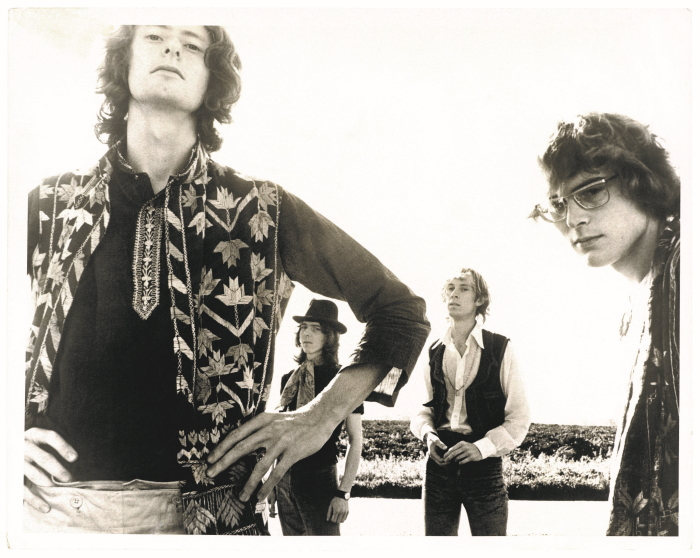 Prog rock legends Caravan will be the subject of a deluxe box set of a staggering 37 discs. The Canterbury U.K. band's ultimate tribute, Who Do You Think We Are?, combines 16 newly remastered studio albums, four official live albums, 11 CDs of previously unreleased live recordings, a Blu-ray of a Steven Wilson mix, and a whole lot more. The massive collection, coming August 20, 2021 via Madfish Records, is being limited to just 2500 copies worldwide, available for pre-order here.
Watch the official trailer below.
From the announcement: The Canterbury scene combined elements of jazz, folk, rock and melodic pop into a sound that bridged the gulf between psychedelia and progressive rock, and ultimately shattered all genre barriers. At the heart of the Canterbury scene was a group of musicians whose career has now spanned more than half a century: Caravan.
The band made their recording debut with their 1968 self-titled album. Their first live album, Caravan and the New Symphonia, arrived in 1974.
All the official Caravan albums – studio and live recordings among them – are joined by eleven discs of previously unreleased live performances. A Blu-ray includes Steven Wilson's 48/24 stereo and 5.1 surround sound mix of the classic In the Land of Grey and Pink album. In addition, a DVD includes vintage European TV performances from 1971 – 1981 (including the London Marquee, German TV's Swing In, 1973 at the Bataclan, Paris, and French TV show Pop 2).
Watch the official trailer
The lavish packaging includes a 144-page hardback coffee table book featuring rare Caravan photos and memorabilia, and a full discography. A second Fan Club book assembles historic press articles from across the band's career, alongside a new interview with founder member Pye Hastings. Every copy of the box includes a photo signed by the three surviving members of the original Caravan line-up: Hastings (guitars, vocals), Richard Sinclair (bass vocals) and David Sinclair (keyboards). (Founding drummer Richard Coughlan died in 2013.) There is a selection of memorabilia: a Caravan-centric map of Canterbury; a specially commissioned Caravan family tree poster, charting their long and circuitous progress; and two replica 1970s concert posters.
Listen to the 22-minute "Nine Feet Underground" from 1971's In the Land of Grey and Pink
Related: Our Album Rewind of a 1969 prog rock classic

Latest posts by Best Classic Bands Staff
(see all)