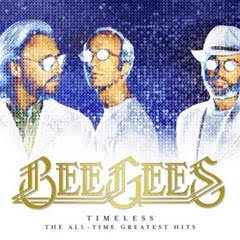 On April 21, Capitol/UMe will release The Bee Gees' Timeless: The All-Time Greatest Hits. The collection features 21 tracks personally selected by Bee Gees co-founder Barry Gibb and sequenced in chronological order. The CD collection spans decades of Bee Gees hits, from their first Australian chart-topper, 1966's "Spicks and Specks" to "How Deep Is Your Love," "Night Fever," and "Stayin' Alive" from Saturday Night Fever to 1987's U.K. #1 single "You Win Again."
Also on April 21, Capitol/UMe will reissue the remastered Saturday Night Fever soundtrack worldwide on 2-LP vinyl in a gatefold jacket with faithfully replicated original artwork. This year marks the 40th anniversary of the Saturday Night Fever film and Bee Gees-led soundtrack, which won the Grammy Award for Album of the Year and was inducted into the Grammy Hall Of Fame in 2004. Paramount will celebrate Saturday Night Fever with a brand new Director's Cut restored in 4K from the original negative, arriving on Blu-ray, DVD and Digital HD for the first time ever on May 2.
Related: Bee Gees manager Robert Stigwood dies
On April 16, CBS will air a new two-hour primetime special, Stayin' Alive: A Grammy Salute to the Music of the Bee Gees, at 8pm ET/PT. Presented by The Recording Academy, AEG Ehrlich Ventures and CBS, the all-star special features performances of Bee Gees hits by Barry Gibb, Kelsea Ballerini, Andra Day, Jason Derulo, Celine Dion, DNCE, Nick Jonas, Tori Kelly, John Legend, Demi Lovato, Little Big Town, Pentatonix, Thomas Rhett, Tavares, Keith Urban and Stevie Wonder. The tribute special also features appearances by Cynthia Erivo, John Travolta, and Wilmer Valderrama.
Preorder the Bee Gees' Timeless: The All-Time Greatest Hits
Preorder Saturday Night Fever Original Movie Soundtrack (2-LP vinyl)
Bee Gees Timeless: The All-Time Greatest Hits [CD, digital]
Spicks and Specks (1966)
New York Mining Disaster 1941 (1967)
To Love Somebody (1967)
Massachusetts (1967)
Words (1968)
I've Gotta Get a Message to You (1968)
I Started a Joke (1968)
Lonely Days (1970)
How Can You Mend a Broken Heart (1971)
Jive Talkin' (1975)
Nights on Broadway (1975)
Fanny (Be Tender With My Love) (1975)
You Should Be Dancing (1976)
How Deep Is Your Love (1977)
Stayin' Alive (1977)
Night Fever (1977)
More Than a Woman (1977)
Too Much Heaven (1978)
Tragedy (1979)
Love You Inside Out (1979)
You Win Again (1987)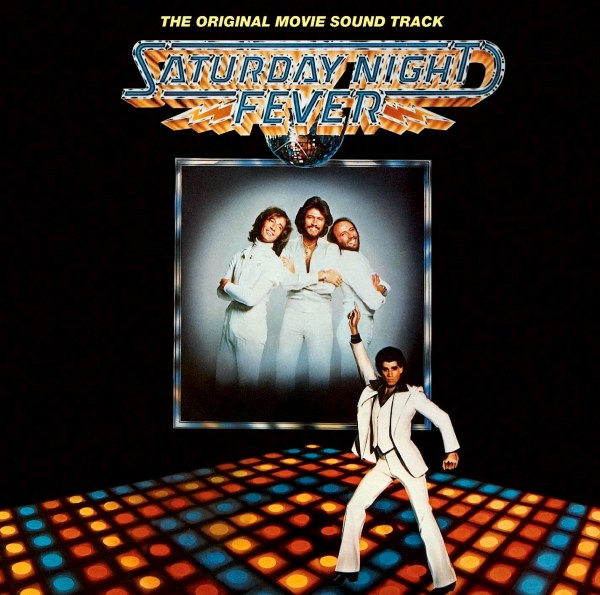 Saturday Night Fever (Original Movie Soundtrack) [2-LP vinyl]
SIDE A
1. Stayin' Alive (Bee Gees)
2. How Deep Is Your Love (Bee Gees)
3. Night Fever (Bee Gees)
4. More Than a Woman (Bee Gees)
5. If I Can't Have You (Yvonne Elliman)
SIDE B
6. A Fifth of Beethoven (Walter Murphy)
7. More Than a Woman (Tavares)
8. Manhattan Skyline (David Shire)
9. Calypso Breakdown (Ralph MacDonald)
SIDE C
10. Night on Disco Mountain (David Shire)
11. Open Sesame (Kool & the Gang)
12. Jive Talkin'  (Bee Gees)
13. You Should Be Dancing (Bee Gees)
14. Boogie Shoes (KC and the Sunshine Band)
SIDE D
15. Salsation (David Shire)
16. K-Jee (MFSB)
17. Disco Inferno (The Trammps)
Watch the classic opening credits scene of Saturday Night Fever

Latest posts by Best Classic Bands Staff
(see all)