With the news of Arnold Palmer's passing on September 25, at age 87 in Pittsburgh, PA, another mythic figure who came to prominence at the same time as the birth of the classic rock era is gone.
We are deeply saddened by the death of Arnold Palmer, golf's greatest ambassador, at age 87. pic.twitter.com/iQmGtseNN1

— USGA (@USGA) September 26, 2016
There is a short list of stars from the 1960s who transcended their specific field to such a degree that their mere name evoked an image in our mind's eye. And those on that list who could be identified by just one name – Ali, Frank, Elvis, and of course, Arnie, among many others – elevated them to rarefied status among us mortals.
Best Classic Bands celebrates the artists and music of the classic rock era. But we also selectively focus on individuals and pop culture events that impacted us at the time and that continue to resonate with us.
Arnie was one of those for us. Other than noting that he won 62 PGA tournaments and seven majors, we're not going to focus on his golf legacy. We'll leave that to ESPN, Golfweek and the New York Times. (The latter has literally 1700 pre-written obituaries, according to an article they published in 2014.)
I met Arnie once. It was July 9, 1977, and I was a 20-year-old college kid doing a study abroad in the U.K. The British Open was being held that year in Turnberry, Scotland, a mere train ride from where my classmates and I were staying. We organized an outing and a dozen of us went to the final round where, little did we know, we would ultimately witness what many golf observers call the greatest head-to-head round in golfing history. Jack Nicklaus and Tom Watson were paired for the final two rounds and on that final Saturday – yes, the final round of the Open Championship, as it was called, was not played on a Sunday – the two were neck and neck, with the younger Watson ultimately edging Jack by one stroke to win.
But earlier on that memorable afternoon, my friend Leibo and I stumbled upon Arnie and he happily signed my program. I was a kid; he was a giant… golf's first superstar as the sport became embraced by television. His legion of adoring fans were known as Arnie's Army.
In researching this tribute, I re-discovered that he finished seventh for that tournament. And even more surprising… the man was two months shy of turning 48. Ancient for a professional golfer and particularly so for one of golf's Majors.
Not many real people have a drink named after them…
Arnie is rightfully being remembered by giants from all walks of life. Nicklaus' tribute, in part, read: "He was one of my best friends, closest friends, and he was for a long, long time. I will miss him greatly.
Arnold transcended the game of golf. He was more than a golfer or even great golfer. He was an icon. He was a legend."
Barbara and I mourn The King, Arnie, the people's champion. He brought golf to millions by his daring and caring. We miss him already.

— George Bush (@GeorgeHWBush) September 26, 2016
(2/2) It's hard to imagine golf without you or anyone more important to the game than the King.

— Tiger Woods (@TigerWoods) September 26, 2016
BREAKING: Golf legend Arnold Palmer has died at age 87. pic.twitter.com/gSiGAX8ALB

— SportsCenter (@SportsCenter) September 26, 2016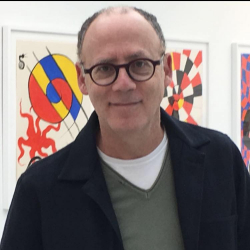 Latest posts by Greg Brodsky
(see all)