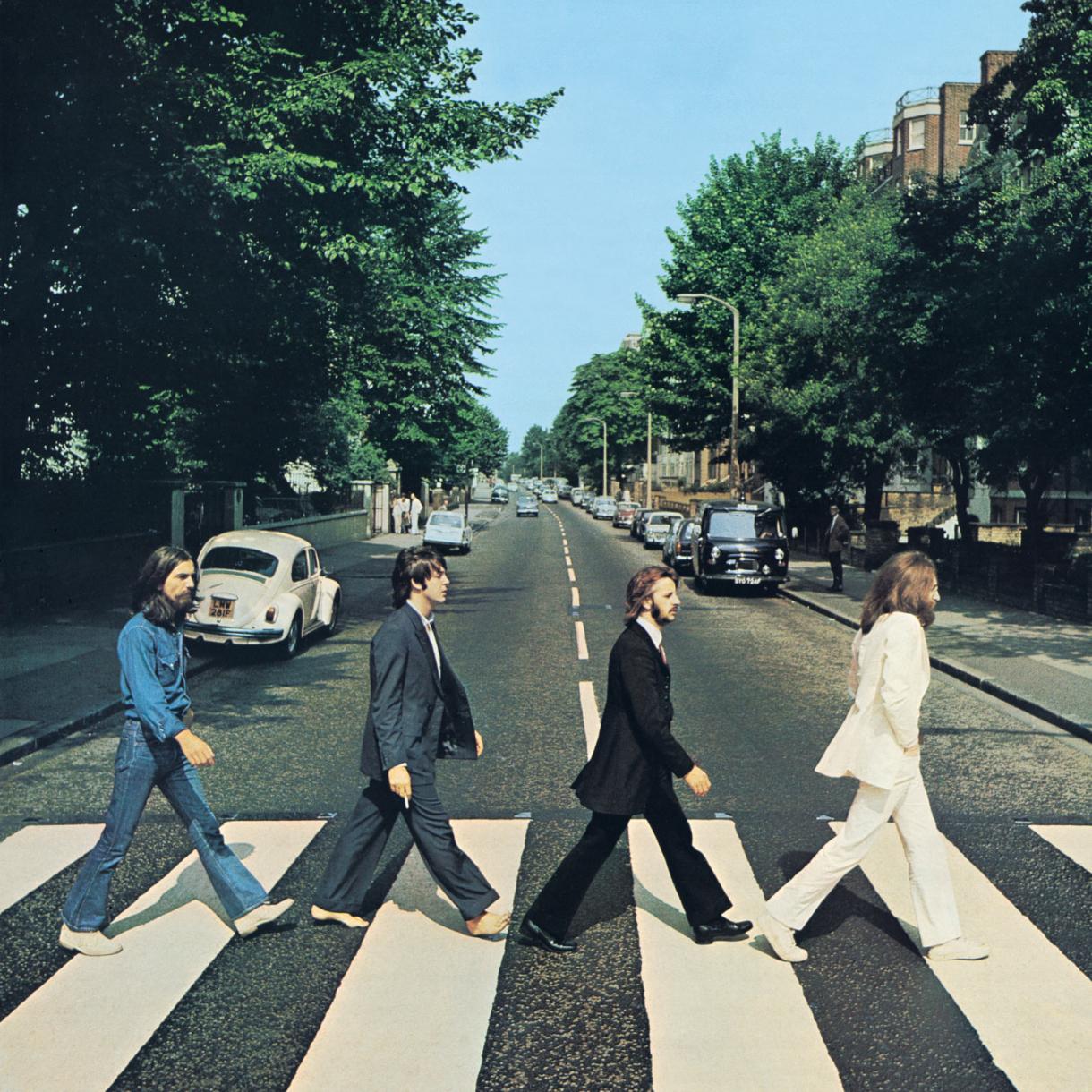 Although it was not the last new album released by the Fab Four – that was Let It Be – it was their last recording together. It's marked by a number of contradictions and compromises.
One is the critical reception given to Abbey Road, best described as mixed on its release. Yet over time it has come to be considered by many to be the best Beatles LP (a subject that can be debated ad infinitum). A number of its merits were a result of final genuine collaborations by a band that was already splintered if not for all intents and purposes broken up. Other high points were bones of contention, most notably the medley on side two.
After the Get Back sessions (which became Let It Be), Paul McCartney asked George Martin to produce them again, and he insisted the four Beatles get together to record as they used to – a quick tight series of sessions as a band. It didn't exactly work out that way, though Harrison does recall that "we did actually perform like musicians again." Recording started on February 2, 1969, with later sessions in April and May. Finally they reconvened on June 2 and worked on the album through August.
McCartney and Lennon had reconnected creatively when they worked together on "The Ballad of John and Yoko" in April of that year. But they were heading in very different directions (as their later solo work would amplify).
Lennon wanted it to be an album of discrete songs, and suggested that one side be his material and the other Paul's. He felt the medley on side two was "junk… just bits of songs thrown together." Yet Ringo Starr recalls it as "for me one of the finest pieces we put together." It was Harrison who maybe shone strongest with "Something," inspired by then-Apple Records artist James Taylor's song "Something in the Way She Moves."
It was a double-sided #1 single with "Come Together."
The cover conceived by Apple's designer Kosh has become an iconic image, and was the first Beatles album without either the group's name or the album title on it (they hardly needed to announce who they were at that juncture).
Related: Our interview with Kosh
Abbey Road was released in the U.K. on September 26, 1969. It arrived in the U.S. a week later on October 3—though many peg the Stateside date as Oct. 1. It debuted on the Oct. 18 album sales chart and ultimately hit the #1 spot within weeks and remaining there through the rest of 1969.
A barefoot McCartney fed into the "Paul Is Dead" rumors. The striped road crossing near EMI's Abbey Road studio has become a popular London tourist destination. (See our Links We Like page.)
Despite the travails of making it, Abbey Road nonetheless coheres as an album. Its musical strength tempts fans to consider what might have come if the group hadn't dissolved. And as their final statement as a rock 'n' roll band, it will eternally stand tall.
Related: Our review tackles the 2019 50th anniversary expanded edition

Latest posts by Best Classic Bands Staff
(see all)