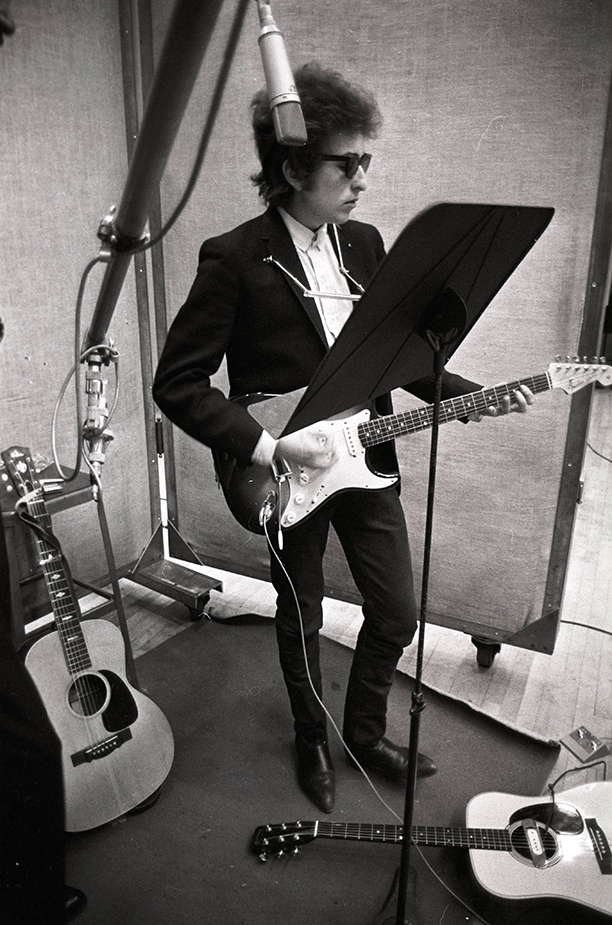 The urge to get even is a very human impulse, and doing just that in the right way can be immensely satisfying. But revenge can also be a toxic trap. And anyone with a human soul must take great care in just how you may try to not simply even the score but rack up points – and maybe even land a blow – in one's favor when we feel that we've been done wrong.
Which is where songs come in. I like to say that God – if one subscribes to that notion – gave us music to more fully convey what mere words can quite express. And our favorite classic rock artists have given us songs to save us from having to actually bark and swat at the bastards that have done us wrong.
Before we get started, we offer one of the great motivating speeches in cinematic history. We're talking, of course, about John Belushi in 1978's Animal House.
Faber College's Dean Wermer has just announced that the Delta Tau Chi fraternity and its members have been kicked out of school. Belushi's "Bluto" Blutarsky faces his frat brothers who are feeling sorry for themselves.
"Hey… what's this lying around shit?!? Over? Nothing is over until we decide it is. Was it over when the Germans bombed Pearl Harbor? Hell no! It ain't over now, because when the going gets tough…"
Here's 10 that hit the bullseye of revenge with dead aim.
10 ) "Your Time Is Gonna Come" by Led Zeppelin
When the song begins, John Paul Jones' stately organ makes it feel like we're in church. Not! But this number does have a stately grandeur that acts as the spoonful of sugar that helps the toxic medicine go down. Famed record producer Rick Rubin observes, "It's like the drums are playing a big rock song and the guitars are playing a gentle folk song. And it's got one of the most upbeat choruses of any Zeppelin song, even though the words are so dark." Bonus points: It's Slash's favorite Zep tune.
9) "You Oughta Know" by Alanis Morissette
The revenge song that launched a career back in 1995 as the lead single off Morissette's Jagged Little Pill album, reaching #7 on the U.S. pop charts. The track features guitarist Dave Navarro, then with the Red Hot Chili Peppers and later a founding member of Jane's Addiction, and Chili Peppers bassist Flea. Alanis has steadfastly refused to say who if anyone the song might be about. A number of men have claimed that it's them and/or been identified as the object of the song's ire. They oughta know, right? But only Morissette knows for sure.
8) "You're Breakin' My Heart" by Harry Nilsson
Throwing the finger is sometimes called for in the life we live. Saying what it signifies is also on occasion called for, especially when heartbreak brought on by another raises its nasty little head. But before you blurt out those two powerful words, relax. And let Harry Nilsson say it for you on this blunt lil number from his 1972 Son of Schmilsson album. Sample cool verse line: "You stepped on my ass and broke my glasses too."
7) "These Boots Are Made for Walking" by Nancy Sinatra
"And one of these days these boots are gonna walk all over you. Ready boots? Start walking." Francis Albert's daughter took this Lee Hazlewood song to #1 on the Hot 100 in 1966, and it won three Grammy nominations. It's been covered many times by a variety of acts from a range of genres, "When a guy sings it, the song sounds harsh and abusive," Sinatra observes, "but it's perfect for a little girl."
6) "I Hope You're Happy Now" by Elvis Costello
The Maestro of Revenge in his early years could provide an entire and mightily potent mix CD of such songs. If I must choose just one, this searing flamethrower wrapped in acidic good wishes does the trick handily. It's from Costello's 1986 reunion with The Attractions, an album oft sadly overlooked when a list of his masterpieces is compiled. I got the joy of hearing E.C. perform it on the very last day I spent in the presence of my now forever banished ex-wife as I was having the epiphany that I could no longer have anything to do with her. Life, like revenge, can sometimes be so delightfully sweet.
5) "Why'd Ya Do It" by Marianne Faithfull
When Marianne Faithfull decides to vent her spleen – at least the Marianne Faithfull who isn't weeping "As Tears Go By" after long hard years as "Sister Morphine" – it's like dipping the target in an acid bath. Addressed to a faithless lover, its melody was inspired by Jimi Hendrix's version of Dylan's "All Along The Watchtower." The centerpiece of Faithfull's 1979 comeback album Broken English, it's raw and profane and immensely satisfying to spin if one happens to be really pissed off at someone who done ya wrong.
4) "I Feel So Good" by Richard Thompson
Yeah, sometimes revenge can feel so good. Just ask English folk-rocker Richard Thompson, who sings, "I feel so good, I'm gonna break somebody's heart tonight/I feel so good, I'm gonna take someone apart tonight." Nothing like a dollop of irony atop a scoop of vengefulness. The number from his 1991 album Rumor and Sigh reached #15 on the Billboard Modern Rock Tracks chart. When this sort of urge strikes you, play this song loud rather than act on the impulse and avoid being "put… in jail for [your] deviant ways."
3) "You're So Vain" by Carly Simon
What, me vain? There's an obvious satisfaction in having your barbed arrow become a #1 hit, as this song did for Simon in 1972. It was thought to be about legendary Lothario Warren Beatty, who Simon dated, and is so vain that he did think the song was about him and sent Carly a note thanking her for the tune. It was also speculated to be about Mick Jagger, who sings harmony on the chorus, but Simon said it's not. For years she would only reveal that it was inspired by three men. Last year she did finally confirm that the second verse is about Beatty, but she's keeping mum about the other two.
2) "Whatever Gets You Through the Night" by John Lennon
Supposedly written as a kiss-off message to Paul McCartney when the former Beatles songwriting team were feuding via song lyrics, this was Lennon's only solo #1 U.S. hit in 1974. The song title came from a remark by New York late-night TV prosperity gospel preacher Reverend Ike and the groove was inspired by George McCrae's #1 disco hit "Rock Your Baby." Elton John played piano and sang vocal harmonies, and it features an awesome sax solo by the late Bobby Keys. Great way to say bugger off plus I don't care. Today the kids just say "Whatev…."
1) "Positively 4th Street" by Bob Dylan
Has anyone come up with a barbed "screw you" in song as succinct as "You got a lot of nerve/To say you are my friend?" Thought to be addressed to members of the Greenwich Village folk scene – Fourth St. runs through the heart of the Village – who vilified Dylan for abandoning folk music for rock or eschewing political topics as a songwriter or any other number of perceived sins, it was cut in July 1965 as part of the Highway 61 Revisited sessions, became a #7 hit single later that year, but wasn't included on an album until Bob Dylan's Greatest Hits in 1967.

Latest posts by Rob Patterson
(see all)