Tag "rock music deaths 2016"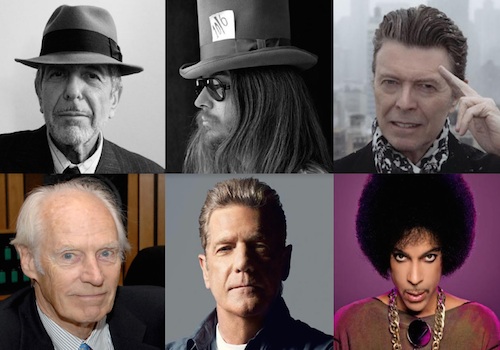 We've lost so many giants of the music world in 2016. Here we take a look back at some of those who are now gone, but who gave us so much.
Read More
The Los Angeles-based musician who played with the speed metal band from 1989 to '98 collapsed during a gig on Saturday night (5/21).
Read More