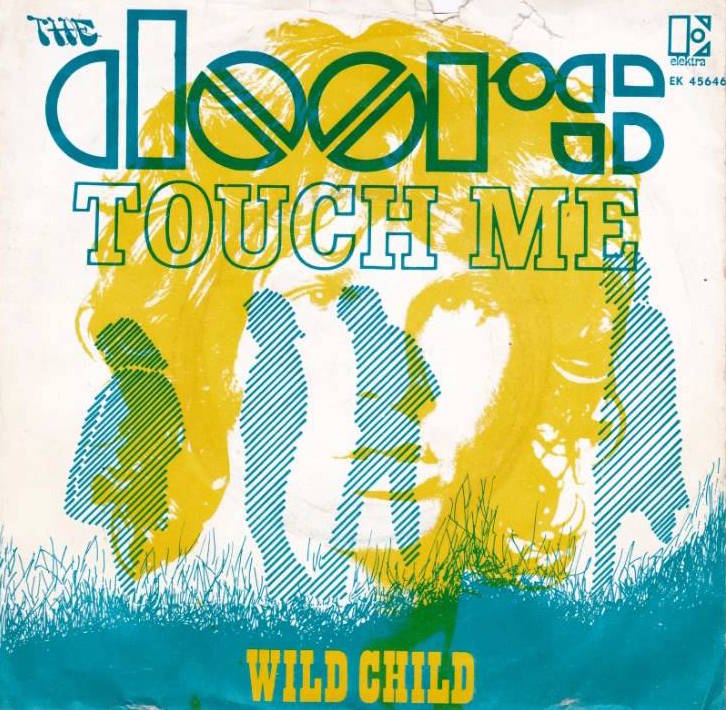 In January 1969, Richard Nixon was sworn in as the 37th President of the United States. The New York Jets, led by QB Broadway Joe Namath, defeated the Baltimore Colts 16-7 in Super Bowl III. The Beatles performed several songs on the London rooftop of Apple Records in what would be their final public performance.
And the top of the Top 40 at the end of January 1969 included a diverse group of future classic rock hits on Chicago's 50,000 watt WLS.
Bubbling under at #25, a fellow by the name of Bob Seger was about to have his first big hit with "Ramblin' Gamblin' Man."
Tammy Wynette was in the midst of six straight #1 country singles. Her signature song–and only big crossover hit–"Stand By Your Man"–was at #22 this week.
The English blue-eyed soul singer, Dusty Springfield, was at #17 with "Son of a Preacher Man." The song, from her great Dusty in Memphis album, would eventually reach #10 in the U.S.
Canned Heat enjoyed their biggest hit with "Going Up the Country" (#12 this week) and would cement their place in rock history at the Woodstock festival later that year.
The Turtles enjoyed seven Top 15 chart hits during the mid- to late-Sixties. "You Showed Me," at #10 was their final chart success. The melancholy song was written five years earlier by the Byrds' Gene Clark and Jim McGuinn, whom you know better as Roger.
Related: The biggest hits of 1969
At just 26 years-old, B. J. Thomas was on the brink of stardom with his country, Christian and pop crossover success. His "Hooked on a Feeling," at #6 this week, became the second biggest hit of his career, topped only by the smash hit later that year: "Raindrops Keep Fallin' on my Head." "Hooked" is distinctive for its use of an electric sitar. Have a listen…
Best Classic Bands wrote about Young-Holt Unlimited in our 10 Great Instrumental Hits From The '60s story. "Soulful Strut" was #5 this week.
What a year the soul-funk band Sly and the Family Stone was about to have in 1969! Two huge singles would follow "Everyday People" and then eight months later they'd blow the crowd away at Woodstock.
Say what you will but Johnny Maestro of the Brooklyn Bridge could sing his you-know-what off. The group's "Worst That Could Happen"–#3 this week–was written by none other than Jimmy Webb. What a vocal!
The Doors were in the midst of their great chart run when "Touch Me' reached #3 at the beginning of the year. Surprisingly, it was the last of their three Top 10 U.S. hits.
If you're a new reader of ours, we'd be grateful if you would Like our Facebook page and/or bookmark our Home page.
At the top of the chart? Tommy James and the Shondells' "Crimson and Clover," their second of two #1 chart hits. From their 1966 debut "Hanky Panky" (their other #1) through 1969's "Crystal Blue Persuasion," they enjoyed seven Top 10 singles.
20. "Baby Let's Wait" – Royal Guardsmen (Laurie)
19. "I'm Living in Shame" – Diana Ross & the Supremes (Motown)
18. "California Soul" – The 5th Dimension (Soul City)
17. "Son of a Preacher Man" – Dusty Springfield (Atlantic)
16. "This Magic Moment" – Jay & the Americans (United Artists)
15. "Hang 'Em High" – Booker T & the MG's (Stax)
14. ""Goodnight My Love" – Paul Anka (RCA)
13. "Can I Change My Mind" – Tyrone Davis (Dakar)
12. "Going Up the Country" – Canned Heat (Liberty)
11. "I Heard it Through the Grapevine" – Marvin Gaye (Tamla)
10. "You Showed Me" – The Turtles (White Whale)
9. "If I Can Dream" – Elvis Presley (RCA)
8. "I'm Gonna Make You Love Me" – Diana Ross & the Supremes/The Temptations (Motown)
7. "I Started a Joke" – Bee Gees (Atco)
6. "Hooked on a Feeling" – B. J. Thomas (Scepter)
5. "Soulful Strut" – Young Holt Unlimited (Brunswick)
4. "Everyday People" – Sly and the Family Stone (Epic)
3. "Worst That Could Happen" – Brooklyn Bridge (Buddah)
2. "Touch Me" – The Doors (Elektra)
1. "Crimson and Clover" – Tommy James and the Shondells (Roulette)

The BCB team brings you the latest Breaking News, Contests, On This Day rock history stories, Classic Videos, retro-Charts and more.

Latest posts by Best Classic Bands Staff (see all)