Wherever you grew up, you had a favorite radio station, and most likely a favorite DJ. If you're of a certain age, you began listening to the biggest singles on Top 40 on the AM dial, along with the jingles and fast-talking banter of the afternoon drive jock who had to fit weather reports and plenty of commercials to pay the bills. In July, the DJ would also remind you that it was time to turn over and apply more Coppertone to your summer tan.
At some point, you "graduated" to FM radio, and a world of music that was completely unfamiliar. You discovered "newer" bands like Traffic, Jethro Tull, and the Grateful Dead, who had never been played on your city's Top 40 station and your own music collection similarly transitioned from singles to albums.
If you were listening to New York's highly influential WNEW-FM just after midnight on July 11, 1971, you would have been introduced to Dennis Elsas. He was one of us, raised in Jackson Heights, Queens. Having cut his teeth at the campus station at Queens College and then getting his first paid on-air job at a suburban station, Elsas himself "graduated" to the big time when he was hired by WNEW-FM's legendary Program Director, Scott Muni.
Elsas is now in his 50th year on New York radio. The first 25+ were spent at 'NEW, with its memorable "one oh two point seven" frequency on the FM dial. For decades, the station was so influential that record labels and A-list stars would routinely allow the station to premiere their new recordings on its air.
Elsas quickly developed a following among listeners and the station eagerly moved him to more prime slots on weekends, before he settled into his longtime 6-10 p.m. shift on Mondays to Fridays.
Over the years, he interviewed a Who's Who of rock stars, most of whom would arrive in-person to the station's midtown studios for an extended chat. These legendary on-air discussions included Pete Townshend, Elton John, Paul Simon, Grace Slick, and dozens more.
[Since Best Classic Bands began in 2015, we've published many of his interviews as The Dennis Elsas Conversation, including ones with Bill Wyman, John Fogerty, and Gregg Allman.]
While on the air one Saturday afternoon in 1974, on very short notice, Elsas was visited by John Lennon. As the DJ himself notes, "When Lennon showed up, [I] was more than a little surprised. What began as a discussion of the new [Walls and Bridges] album quickly turned into two hours of rare Beatles' memories, speculation on a reunion, and candor about his immigration fight. Lennon even took over as DJ, playing some favorite, obscure 45s he'd brought with him, reading live commercials, and giving the weather reports." Listen to it here.
As one would expect, Elsas developed an encyclopedic knowledge of the music and the artists of the era, and offered insights and stories of countless legendary recordings.
As the station's owner and management changed, so did its format and on-air staff. Fortunately, in 2000, Elsas joined the on-air staff of New York's WFUV. And ever since, he's been hosting the 2-6 p.m. shift on weekday afternoons at 90.7 FM, introducing his audience to a broad range of artists. Not surprisingly, the stars kept on coming for interviews: Roger Daltrey, Ringo Starr, Judy Collins, Richie Havens, Bill Wyman, Graham Nash, and Robert Plant, among them.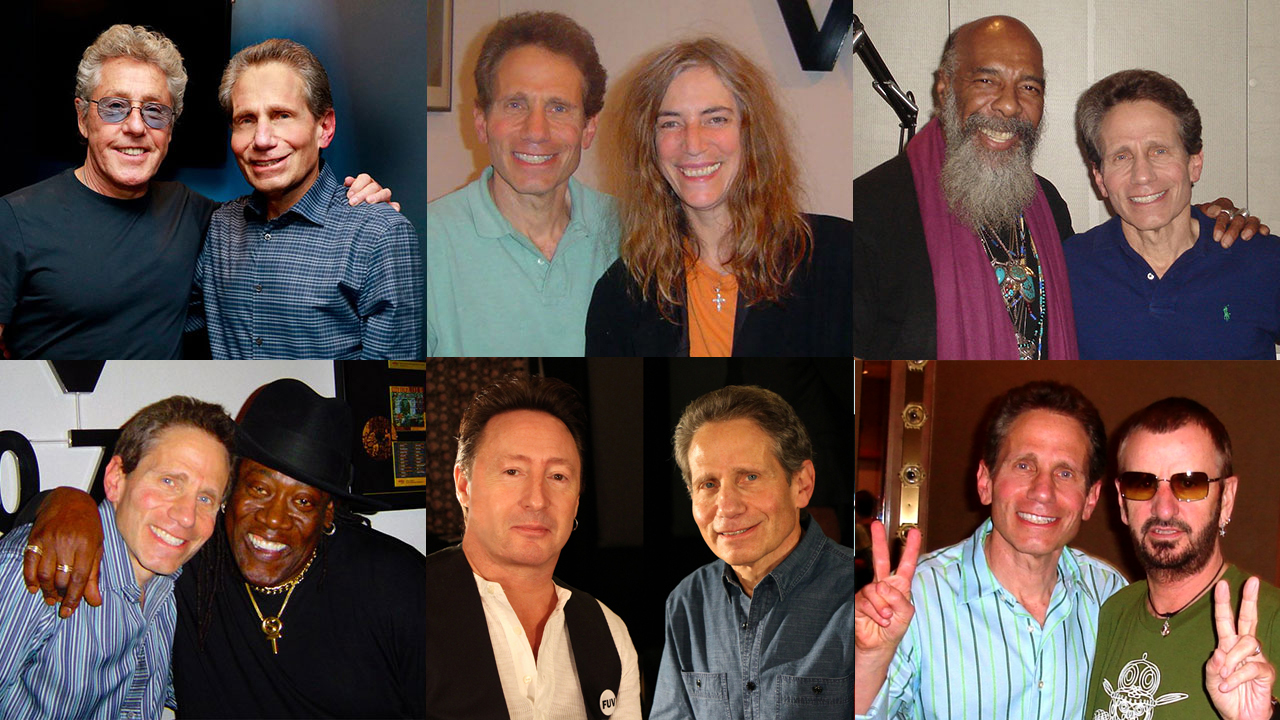 On July 27, 2020, Elsas entertained his listeners with his "greatest hits" of interview clips and memories from his years on the radio.
Says Elsas: "I've been so fortunate to meet so many new artists and listeners over the past 20 years at WFUV, and reconnect with so many more from my days working at WNEW-FM."
Listen to Elsas' 20th anniversary special here.
In 2004 he joined Sirius/XM's Classic Vinyl (Channel 26) and can be heard every Saturday and Sunday sharing his classic rock knowledge and memories with a worldwide audience. When Sirius launched the exclusive Beatles Channel (18) in 2017 he became the co-host of the Beatles Fab Fourum, a weekly live talk and call-in show. Recent guests have included Paul McCartney, Julian Lennon, Giles Martin and Ringo's All-Starrs.

Latest posts by Best Classic Bands Staff
(see all)