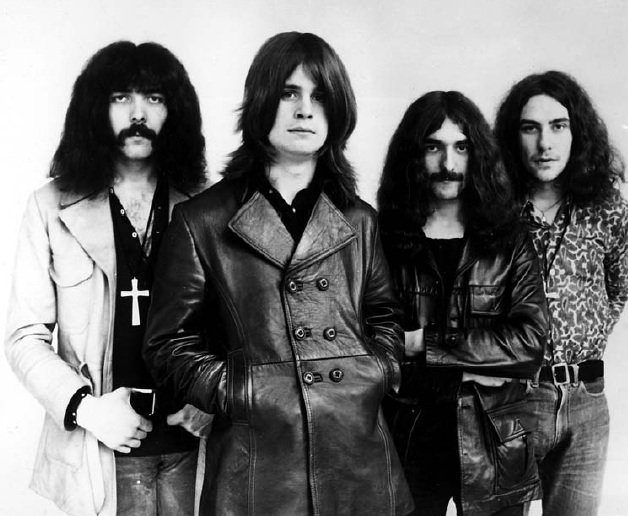 It's a matter that is somewhat in dispute, but the best deductions indicate that Black Sabbath played their very first show in America on October 27, 1970 at Ungano's, a small basement joint on New York City's Upper West Side.
Some accounts – such as this one – contend that the first U.S. Sabbath concert was at Glassboro State College in New Jersey on October 30, and that they missed the Ungano's date and played there at the end of the tour. But both guitarist Tony Iommi and singer Ozzy Osbourne recall the club show as their American debut in their memoirs, respectively, Iron Man: My Journey through Heaven and Hell with Black Sabbath and I Am Ozzy.
Sabbath already had a strong buzz going in America. When their self-titled debut album was released on Warner Bros. Records in the U.S., it reached #23 on the Billboard Hot 200 and remained on the chart for a year. Anxious to follow up on the first album's U.S. success, Sabbath went into the studio in June and recorded Paranoid, which came out in the States on September 18.
Related: Black Sabbath's debut LP – Where metal began
Given how quickly the new and unknown band was adopted by American hard rock fans, it is a bit odd that not much is known about their Ungano's show. The only possible details to be found say that when Sabbath plugged their equipment in at the club, it blew the fuses on the electrical system. Hence the show started later than scheduled. (Sound problems are also mentioned in reports on the Glassboro show as well.)
Later on the tour Black Sabbath opened for Alice Cooper for five nights at the Whisky a Go Go in Los Angeles, and then played four nights at the Fillmore in San Francisco supporting the James Gang.
We do know this to be true: Black Sabbath later became an arena act in America, as did original singer Ozzy Osbourne after he left the band in 1979.

Latest posts by Best Classic Bands Staff
(see all)