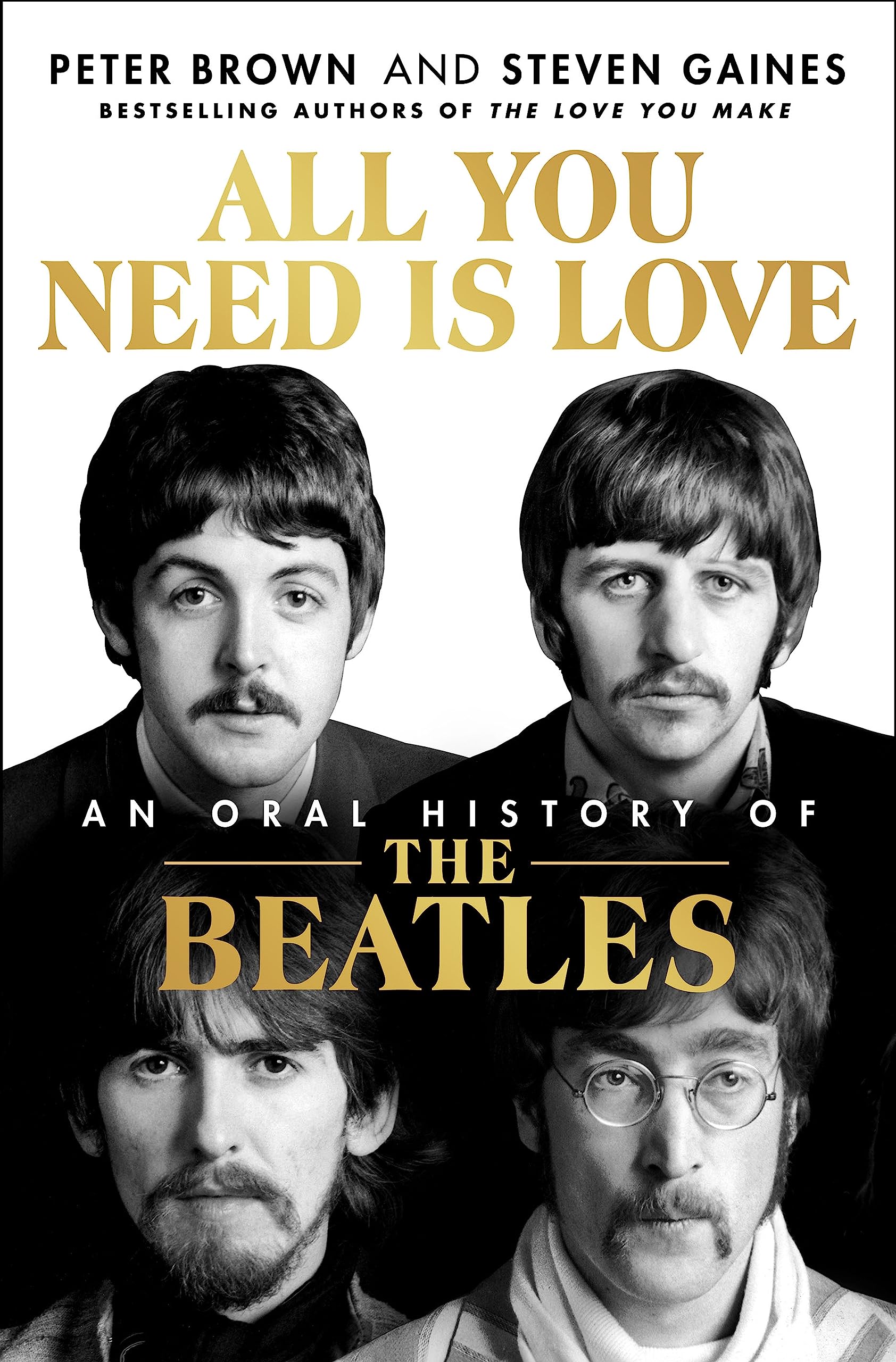 A Beatles insider is teaming once again with an author on a new book that will offer previously unpublished interviews that they conducted with Paul McCartney, George Harrison, Ringo Starr, Yoko Ono, their families, friends and business associates. The collaborative book, All You Need Is Love: An Oral History of The Beatles, comes from Peter Brown, the former COO of Apple Corps Ltd., and Steven Gaines. It arrives April 9, 2024, via St. Martin's Press.
The 352-page All You Need Is Love is described as "a groundbreaking oral history… comprised of intimate interviews that were conducted by the pair in 1980-1981 during the preparation of their international bestseller, The Love You Make: An Insider's Story of The Beatles, which spent four months on the New York Times bestseller list in 1983.
More from the publisher's announcement: Only a small portion of the contents of these transcribed interviews have ever been revealed. The new title will also include interviews that Brown and Gaines conducted with ex-wives Cynthia Lennon, Pattie Harrison, and Maureen Starkey, as well as the major social and business figures of the Beatles' inner circle. Among other sought-after information the interviews contribute definitively as to why the Beatles broke up.
Brown was a Beatles intimate since their earliest days in Liverpool. Their passports were locked in his desk drawer. He was best man at John and Yoko's wedding, and introduced McCartney to Linda Eastman. He was mentioned in a Beatles song, "Peter Brown called to say, you can make it okay, you can marry in Gibraltar near Spain," from the "Ballad of John and Yoko."
Gaines is the author of Heroes & Villains: The True Story of the Beach Boys. His work has appeared in Vanity Fair, the New York Times, and New York magazine, where he was a contributing editor for 12 years.
Related: A noted Beatles author has a new George Harrison biography coming

Latest posts by Best Classic Bands Staff
(see all)