Classic Rock Music Cruises
Music Cruises have become a popular vacation option for classic rock fans with a wide variety of themes and artists to enjoy on the high seas every year. They provide a chance to see your favorite acts up close and rub shoulders with and even meet them while shipboard and interact and party with your fellow fans.
Most all provide affordable all-in packages (except for alcoholic beverages, of course) with a variety of onboard recreational activities, casinos, duty-free shopping and more in addition to concerts, intimate shows, jams and other musical events.
January
1/6-13: Sandy Beaches Cruise 23 hosted by Delbert McClinton with Marcia Ball, The Band of Heathens. Departs Tampa, FL
1/22-29: Legendary Rhythm & Blues Cruise # 28 (Eastern Caribbean) with Taj Mahal, Irma Thomas, The Lowrider Band. Departs Fort Lauderdale, FL (Sold-out; waiting list available)
1/19-23: Rock Legends Cruise V with Pat Benatar & Neil Geraldo, REO Speedwagon, Creedence Clearwater Revisited, Thin Lizzy, Don Felder, Marshall Tucker Band, John Mayall, Todd Rundgren, Nazareth, Rick Derringer. Departs Fort Lauderdale, FL (Sold-out)
1/28-2/5: Where The Action Is! with Paul Revere's Raiders, Jay & the Americans, the Cowsills, the Buckinghams, Mitch Ryder. Departs Fort Lauderdale, FL
February
2/2-7: Monsters of Rock Cruise with Vince Neil, Tom Keifer, Queensryche, Night Ranger, Stryper, TNT. Departs Tampa, FL
2/6-10: Keeping the Blues Alive at Sea II with Joe Bonamassa, Bruce Hornsby & the Noisemakers, Beth Hart, Jaimoe's Jasssz Band. Departs Tampa, FL (Sold-out; join waiting list)
2/7-11 Cruise To The Edge with Yes, Kansas, John Wetton, Steve Hackett, Patrick Moraz. Departs Tampa, FL
2/10-15: The Rock Boat XVII hosted by Sister Hazel with Andy Grammer, Ben Rector, Better Than Ezra. Departs Tampa, FL

2/11-18: The 80s Cruise with Cheap Trick, Belinda Carlisle, Survivor, Debbie Gibson, Morris Day, Colin Hay, Howard Jones, Berlin, the Romantics. Hosted by original MTV VJs Nina Blackwood, Mark Goodman & Alan Hunter. Departs Fort Lauderdale, FL
2/15-19: Sail Across The Sun Train, Matt Nathanson, Michael Franti & Spearhead. Departs Tampa, FL
2/26-3/2: Outlaw Country Cruise with Lucinda Williams, Steve Earle & the Dukes, Carlene Carter, The Mavericks, Joe Ely Band. Departs Tampa, FL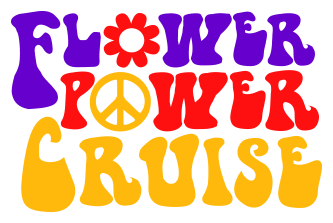 2/27-3/4: Flower Power Cruise with Eric Burdon and the Animals, Chad and Jeremy, Micky Dolenz, the 5th Dimension, Rare Earth, Three Dog Night, Vanilla Fudge, the Zombies Departs Fort Lauderdale to Cozumel & Key West
March
3/4-11 Soul Train Cruise with Kool & the Gang, Chaka Khan, Chic featuring Nile Rodgers. Departs Ft. Lauderdale, FL
April
4/4-9: Kid Rock's Cruise hosted by Kid Rock with other guests TBA; Departs Tampa, FL
November
11/5-10 Kiss Kruise VII with Kiss. Departs New Orleans, LA
January 2018
1/2-7: The Moody Blues Cruise III with The Moody Blues, The Zombies, Alan Parsons Live Project, Little River Band, Dave Mason, Jefferson Starship, Ambrosia, Richie Furay. Departs Miami, FL
1/20-25 Southern Rock Cruise with Lynyrd Skynyrd, .38 Special, Marshall Tucker Band, The Outlaws, Molly Hatchet, Wet Willie. Departs Tampa, FL
1/27 – 2/3 Soul Train Cruise with Pointer  Sisters, the Spinners, Jeffrey Osborne, Eddie Levert of the O'Jays, and many more. Departs Ft. Lauderdale, FL
February 2018
2/15-19: Rock Legends Cruise VI with Sammy Hagar, Bad Company, the Devon Allman Band. Departs Fort Lauderdale, FL.