2017-2018 Classic Rock Festivals
Best Classic Bands gathers info for festivals from around the globe with their dates, locations and a sampling of the top classic rock acts that are appearing
If your festival is sold-out, try here.
October
Oct 5-8 Colonial Beach Bike Fest Colonial Beach, VA with Pat Travers Band
Oct 6-8; Oct 13-15  Austin City Limits Music Festival Austin, TX with Red Hot Chili Peppers, the Killers, Spoon
Oct 21-22 Aftershock Sacramento, CA with Ozzy Osbourne, Nine Inch Nails, Mastodon, Eagles of Death Metal
Oct 26 – Nov 5 Rock Getaway Hard Rock Hotel, Riviera Maya, Mexico with Don Henley, Santana, Steve Miller Band, Roger Daltrey, Bad Company, Foreigner, REO Speedwagon, Cheap Trick and more
Oct 27-29 Blues Fest Dublin and London, U.K. with Steely Dan, the Doobie Brothers, Hall and Oates, Chic ftg Nile Rodgers
If your festival is sold-out, try here.
November
Nov 4-5 Knotfest San Bernadino, CA with Ozzy Osbourne, Rob Zombie, Marilyn Manson, Prophets of Rage
March 2018
March TBD Okeechobee Fest Okeechobee, Florida
March 9-11 The Fest For Beatles Fans Jersey City, NJ
Mar. 29 – Apr. 2 Byron Bay Bluesfest Byron Bay, Australia with Robert Plant and the Sensational Space Shifters, Nile Rodgers, Lionel Richie
April 2018
April 13-15, 20-22 Coachella Indio, CA
April 19-21 Wanee Music Festival Live Oak, FL
April 20-22 Sweetwater 420 Festival Atlanta, GA
April TBD Cheltenham Jazz Fest Cheltenham, England
April 27 -29 New Orleans Jazz and Heritage Festival (Weekend 1) New Orleans, LA
April TBD M3 Rock Festival Columbia, MD
April 27-29 Stagecoach Festival Indio, CA with Florida Georgia Line, Garth Brooks, Gordon Lightfoot, Molly Hatchet, Georgia Satellites, Dwight Yoakam
May 2018
May TBD Sunfest West Palm Beach, FL
May 4-6 New Orleans Jazz and Heritage Festival (Weekend 2) New Orleans, LA
May TBD Beale Street Memphis, TN
May TBD Rock In Rio Lisbon, Portugal
May TBD Rock on the Range Columbus, OH
May TBD Delfest Cumberland, MD
May TBD Abbey Road On the River Louisville, KY
May TBD Bottlerock Napa, CA
May TBD Rocklahoma Pryor, OK
May TBD Sasquatch! Quincy, WA
May TBD Cajun & Blues Music Festival Simi Valley, CA
May 26 Greenwich Town Party Greenwich, CT
May 31 -June 2 Red Rooster Festival Suffolk, England
June
June TBD BBK Music Legends Festival Bilbao, Spain
June TBD Governor's Ball  NYC
June TBD Rockfest KC Kansas City, KS
June TBD Pinkpop Landgraaf, The Netherlands
June 6-9 Sweden Rock Festival Solvesborg, Sweden
June 7-9 Northside Festival Aarhus, Denmark
June 7-10 Bonnaroo Manchester, TN
June 8-10 Download Donington Park, UK
If your festival is sold-out, try here.
June TBD Firefly Festival Dover, DE
June TBD Eaux Claires Eau Claire, WI
June TBD Mountain Jam Hunter Mountain, NY
June TBD Secret Solstice Reykjavik, Iceland
June 21-24 Isle of Wight 50th Anniversary, Isle of Wight, UK
June 22-24 Hellfest Clisson, France
June TBD Stone Free Festival London, England
June 26-30, 2019 Glastonbury Pilton, Somerset, England
June TBD Montebello Rockfest Montebello, QC
June TBD Funhouse Fest Williamsburg, VA
June TBD Rochester International Jazz Festival Rochester, NY
June 22-23 Azkena Rock Festival Vitoria-Gasteiz, Spain
June 22-24 Rock the Ring Hinwil, Switzerland
June TBD Arroyo Seco Weekend Pasadena, CA
If your festival is sold-out, try here.
June TBD Summerfest Milwaukee, WI
June TBD Rock Werchter Werchter, Belgium
June 28 – July 7 Festival International de Jazz de Montreal Montreal, Canada
June TBD Rock Fest Barcelona, Spain
July 4-7 Open'er Gdynia, Poland
July
July TBD Mad Cool Madrid, Spain
July TBD Ottawa Bluesfest Lebreton Flats, Ottawa
July 5-15 Festival d'été de Québec Québec, Canada
July TBD Pleasantville Music Festival Pleasantville, NY
July TBD Bospop Weert, Netherlands
July 12-14 Rock Fest Cadott, WI
July TBD Rock USA Oshkosh, WI
If your festival is sold-out, try here.
July 12-15 Great South Bay Patchogue, NY
July 12-15 Latitude Suffolk, England
July TBD Chicago Open Air Bridgeview, IL
July TBD Pitchfork Chicago, IL
July TBD Paleo Nyon, Switzerland
July 19-21 Moondance Jam Walker, MN
July TBD Lollapalooza Paris Paris, France
July TBD FYF Fest Los Angeles, CA
July TBD Qstock Oulu, Finland
July TBD Ramblin' Man Fair Maidstone, England
If your festival is sold-out, try here.
August
Aug 2-5 Lollapalooza Chicago, IL
Aug 2-5 Wickham Hampshire, England
Aug TBD Notodden Blues Notodden, Norway
Aug TBD Lokerse Feesten Lokeren, Belgium
Aug 9-12 Smukfest Skanderborg, Denmark
Aug TBD Peach Music Festival Scranton, PA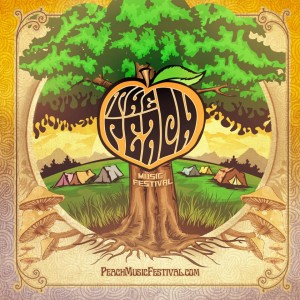 Aug TBD Outside Lands Golden Gate Park, CA
Aug 10-12 The Fest for Beatles Fans Chicago, IL
If your festival is sold-out, try here.
Aug 9-12 Bloodstock Walton-On-Trent, England
Aug TBD Moonstock Carterville, IL
Aug TBD Lockn' Music Festival Arrington, VA
Aug 24-26 Reading Festival Reading, England
Aug 24-26 Leeds Festival Leeds, England
Aug TBD Great British R&B Festival Colne, England
Aug 24-27 Shrewsbury Folk Festival Shrewsbury, England
Aug 31 – Sept 2 Electric Picnic Laois, Ireland
September
Sept TBD Bumbershoot Seattle, WA
Sept 8-9 Lollapalooza Berlin Berlin, Germany
Sept 14-16 Riot Fest Chicago, IL
Sept 14-16 Telluride Blues & Brews Telluride, CO
Sept 14-16 Kaaboo San Diego, CA
If your festival is sold-out, try here.
Sept TBD Rock in Rio Rio de Janeiro, Brazil
Sept TBD Farm Aid Location TBA
Sept TBD Music Midtown Atlanta, GA
Sept TBD Laid Back Festival various cities TBA
Sept TBD Bourbon & Beyond Louisville, KY
Sept TBD Pilgrimage Franklin, TN
Sept TBD Louder Than Life Louisville, KY