2017 Classic Rock Festivals
Best Classic Bands gathers info for festivals from around the globe with their dates, locations and a sampling of the top classic rock acts that are appearing
April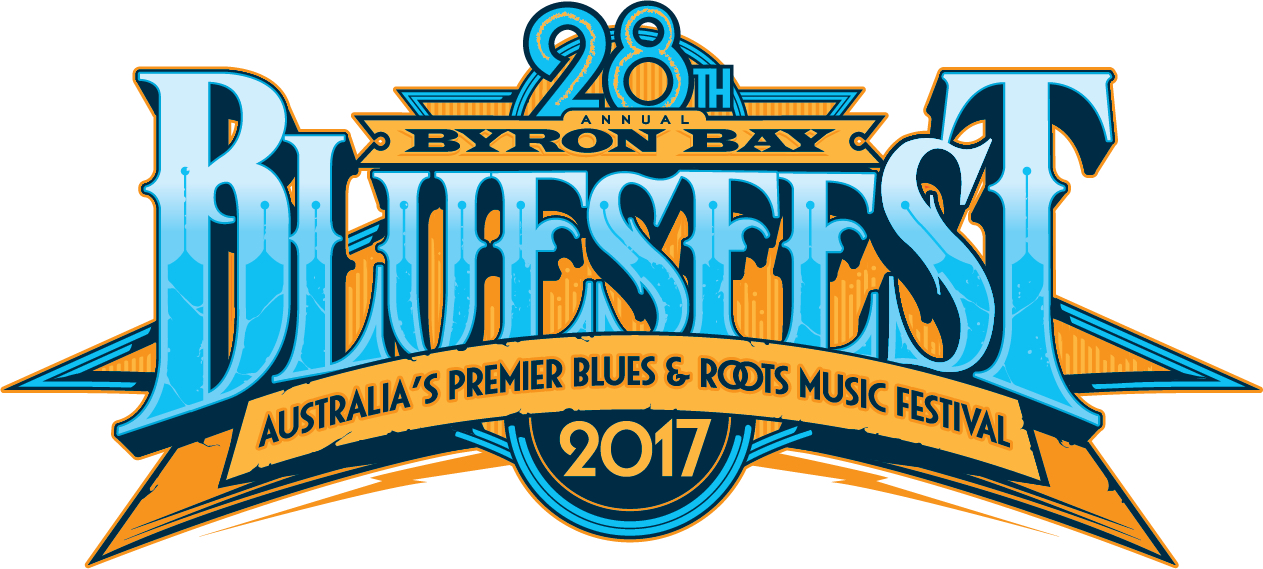 April 13-17 Byron Bay Bluesfest Byron Bay, Australia with Neil Young & Promise of the Real, Santana, Bonnie Raitt, Patti Smith, Buddy Guy, Jethro Tull, the Doobie Brothers, Rickie Lee Jones
April 14-16, 21-23 Coachella Indio, CA with Radiohead, Beyonce, Lorde, New Order, Bon Iver
April 20-22 Wanee Music Festival Live Oak, FL with Bob Weir, Gov't Mule, Dr. John & the Nite Trippers, The Freight Train Band
April 20-23 Celebration 2017 during the first anniversary of Prince's death, at Paisley Park, suburban Minneapolis, MN with The Revolution, Morris Day and The Time, New Power Generation.
April 21-23 Sweetwater 420 Festival Atlanta, GA with Widespread Panic, Trey Anastasio Band, Ween
April 26 – May 1 Cheltenham Jazz Fest Cheltenham, England with Paul Carrack, Rick Wakeman, Booker T Jones, Robert Cray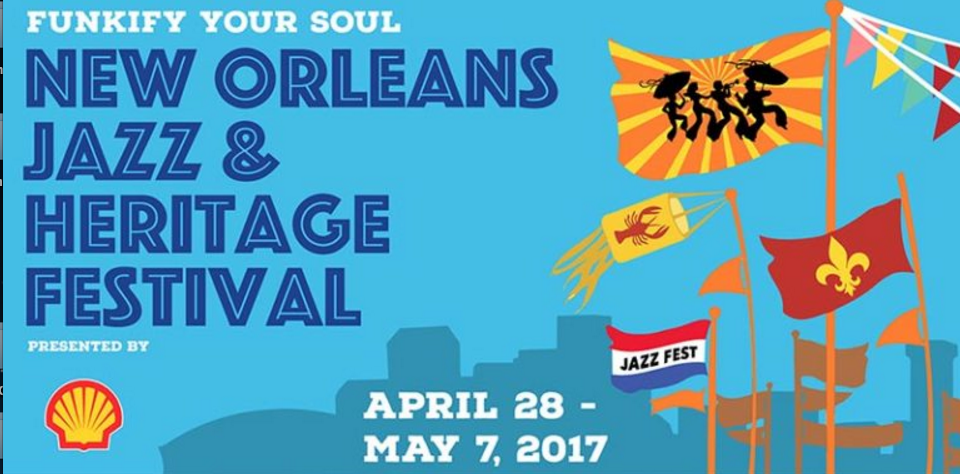 April 28 -30 New Orleans Jazz and Heritage Festival (Weekend 1) New Orleans, LA with Tom Petty & the Heartbreakers, Southside Johnny & the Asbury Jukes, Alabama Shakes
April 28-29 M3 Rock Festival Columbia, MD with Kix, Loverboy, Winger, Ratt, Dokken
April 30 MC Southern Rock Classic Columbia, MD with Lynyrd Skynyrd, Charlie Daniels Band, Outlaws, Molly Hatchet
April 28-30 Stagecoach Festival Indio, CA with 38 Special, Cyndi Lauper, Jerry Lee Lewis, Los Lobos, the Blasters, the Zombies, Tommy James and the Shondells, Willie Nelson
May
May 3-7 Sunfest West Palm Beach, FL with Steve Winwood, Loverboy, Ziggy Marley, Night Ranger, Ambrosia
May 4-7 New Orleans Jazz and Heritage Festival (Weekend 2) New Orleans, LA with Stevie Wonder, Herb Alpert, Dave Matthews and Tim Reynolds, Blues Traveler, Buddy Guy
May 5-7 Beale Street Memphis, TN with Peter Wolf, Ziggy Marley, Midnight Oil, Soundgarden
May 6 aTrolla Dallas, TX with Peter Cetera, Survivor, The Zombies, Grand Funk Railroad, KC and the Sunshine Band, Delbert McClinton, BJ Thomas
May 19-21 Rock on the Range Columbus, OH with Metallica, Soundgarden, Korn
May 25-28 Delfest Cumberland, MD with Trey Anastasio Band, Gov't Mule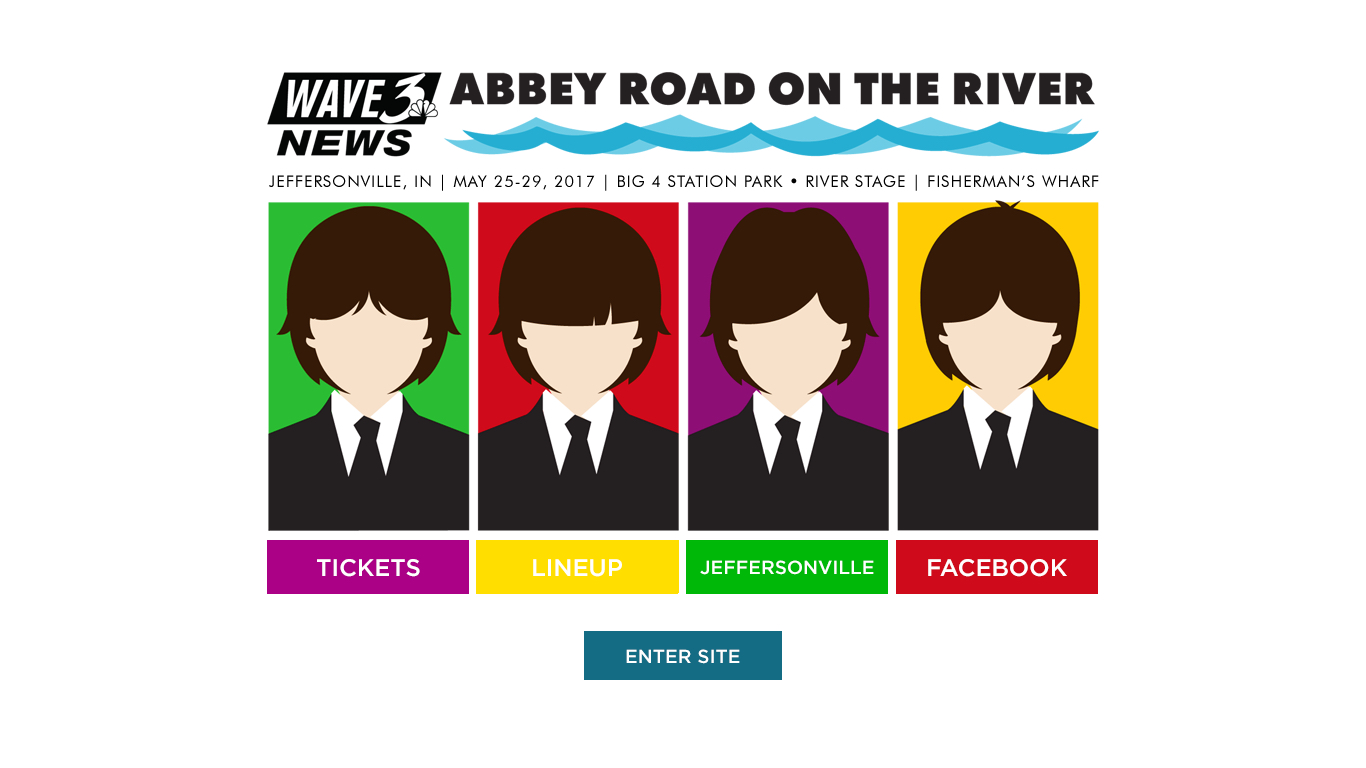 May 25-29 Abbey Road On the River Louisville, KY with Peter Noone, Peter Asher, the Grass Roots, Mark Lindsay, and the Family Stone
May 26-28 Bottlerock Napa, CA with Tom Petty & the Heartbreakers, Foo Fighters, Mavis Staples
May 26-28 Rocklahoma Pryor, OK with Def Leppard, Ratt, Soundgarden, Slaughter
May 26-28 Sasquatch! Quincy, WA with Frank Ocean, Twenty One Pilots
May 27-28 Cajun & Blues Music Festival Simi Valley, CA with Robbie Krieger Band, the Yardbirds, Mitch Ryder
June
June 1-3 Red Rooster Festival Suffolk, England with Nick Lowe
June 2-3 BBK Music Legends Festival Bilbao, Spain with Van Morrison, Georgie Fame, Gov't Mule
June 2-4 Governor's Ball  NYC with Beck, the Killers, Of Monsters and Men, Gary Clark Jr, Eagles of Death Metal
June 3 Rockfest KC Kansas City, KS with Sammy Hagar, Ratt, Collective Soul
June 3-5 Pinkpop Landgraaf, The Netherlands with Green Day, Kings of Leon, Imagine Dragons

June 7-10 Sweden Rock Festival Solvesborg, Sweden with Aerosmith, Scorpions, Ian Hunter and the Rant Band, Little Steven, Kansas
June 8-11 Bonnaroo Manchester, TN with U2, Red Hot Chili Peppers
June 8-11 Isle of Wight Isle of Wight, UK with Rod Stewart, Pretenders, Alison Moyet, Arcade Fire, Bastille, Run DMC, Texas, The Alarm
June 9-11 Download Donington Park, UK with Aerosmith, Slayer, Mastodon
June 9-11 Northside Festival Aarhus, Denmark with Radiohead, Bastille
June 15-18 Firefly Festival Dover, DE with Bob Dylan, Weezer, Muse
June 16-17 Eaux Claires Eau Claire, WI with Paul Simon with YMusic, Bon Iver, Wilco
June 16-18 Mountain Jam Hunter Mountain, NY with Tom Petty and the Heartbreakers, Steve Miller Band, Peter Frampton, Gary Clark Jr.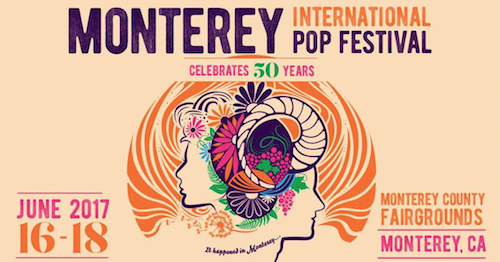 June 16-18 Monterey International Pop Festival 50 Monterey CA with Phil Lesh & the Terrapin Family Band, Eric Burdon & the Animals, Booker T. Stax Revue, Norah Jones, Gary Clark Jr.
June 16-18 Secret Solstice Reykjavik, Iceland with Foo Fighters
June 16-18 Hellfest Clisson, France with Aerosmith, Deep Purple, Slayer, Rob Zombie
June 18-19 Stone Free Festival London, England with Ritchie Blackmore's Rainbow, Blue Oyster Cult
June 21-25 Glastonbury Pilton, Somerset, England with Foo Fighters, Radiohead, Barry Gibb, Toots & the Maytals
June 22-25 Montebello Rockfest Montebello, QC with Megadeth, Iggy Pop, Queens of the Stone Age, Dee Snider, Rammstein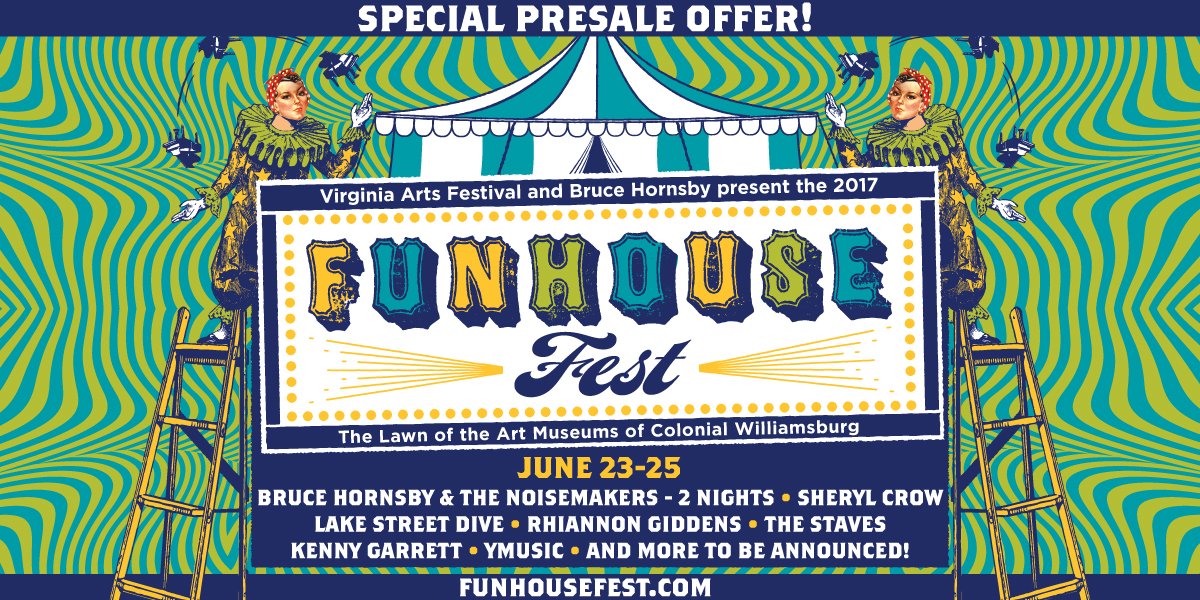 June 23-25 Funhouse Fest Williamsburg, VA with Bruce Hornsby & the Noisemakers, Sheryl Crow
June 23 – July 1 Rochester International Jazz Festival Rochester, NY with Sheryl Crow, King Crimson, Mavis Staples
June 23-24 Azkena Rock Festival Vitoria-Gasteiz, Spain with John Fogerty, Cheap Trick, The Cult
June 23-25 Rock the Ring Hinwil, Switzerland with John Fogerty, Deep Purple, Cheap Trick
June 24-25 Arroyo Seco Weekend Pasadena, CA with Tom Petty & the Heartbreakers, Mumford & Sons, Alabama Shakes
June TBD Laid Back Nashville, TN
June 28 – July 1 Open'er Gdynia, Poland with Foo Fighters, Radiohead
June 28 – July 2 Summerfest Milwaukee, WI with Red Hot Chili Peppers
June 29 – July 2 Rock Werchter Werchter, Belgium with Radiohead, Foo Fighters, Arcade Fire
June 30 – July 2 Rock Fest Barcelona, Spain with Aerosmith, Deep Purple, Europe, Queensryche
July
July 4-9 Summerfest Milwaukee, WI with Tom Petty and the Heartbreakers
July 6-8 Mad Cool Madrid, Spain with Foo Fighters, Green Day, The Lumineers
July 6-16 Ottawa Bluesfest Lebreton Flats, Ottawa with Tom Petty and the Heartbreakers, Gary Clark Jr., Melissa Etheridge, Peter Wolf, Fabulous Thunderbirds, Molly Hatchet
July 6-16 Festival d'été de Québec Québec, Canada with The Who, Metallica, the Zombies
July 8 Pleasantville Music Festival Pleasantville, NY
July 8-9 Bospop Weert, Netherlands with Pretenders, Roger Hodgson, Madness
July 13-15 Rock Fest Cadott, WI with Slayer, Megadeth, Lita Ford, Rob Zombie, Anthrax, Ratt
July 13-15 Rock USA Oshkosh, WI with Ozzy Osbourne, Slayer, Megadeth, Anthrax
July 13-16 Great South Bay Patchogue, NY with The Zombies, Dave Mason, Eddie Money, Poco
July 13-16 Latitude Suffolk, England with Mumford & Sons, John Cale, Mavis Staples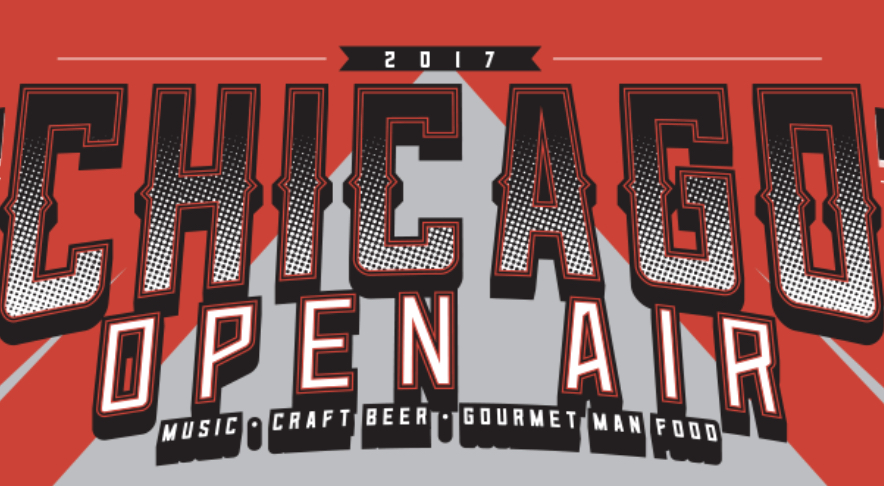 July 14-16 Chicago Open Air Bridgeview, IL with Ozzy Osbourne, Kiss, Slayer, Megadeth, Anthrax, Rob Zombie
July 15-17 Pitchfork Chicago, IL
July 13-16 Pemberton Pemberton, BC
July TBD Laid Back Chicago, IL
July 18-23 Paleo Nyon, Switzerland with Red Hot Chili Peppers, Midnight Oil, Pixies

July 20-22 Moondance Jam Walker, MN with Steve Miller Band, Peter Frampton, Melissa Etheridge, Halestorm, Vince Neil
July 22-23 Lollapalooza Paris Paris, France with Red Hot Chili Peppers, Pixies, Liam Gallagher
July 22-23 FYF Fest Los Angeles, CA with Iggy Pop, Nine Inch Nails
July TBD Laid Back Jones Beach, NY
July 23 On Track For Summer Windsor, England with Donovan
July 28-29 Qstock Oulu, Finland with Alice Cooper
July 29-30 Ramblin' Man Fair Maidstone, England with ZZ Top, Dokken, Kansas
August
Aug 3-6 Lollapalooza Chicago, IL with the Killers, Liam Gallagher
Aug 3-6 Wickham Hampshire, England with 10cc, The Selecter
Aug 3-6 Notodden Blues Notodden, Norway with Buddy Guy
Aug 4-13 Lokerse Feesten Lokeren, Belgium with Alice Cooper, Megadeth, Pixies
Aug 9-13 Smukfest Skanderborg, Denmark with Sting
Aug 10-13 Peach Music Festival Scranton, PA with Gov't Mule, Jon Bonamassa, Les Brers, Jaimoe's Jasssz Band
Aug 11-13 Outside Lands Golden Gate Park, CA with The Who, Metallica
Aug TBD Vertex Buena Vista, CO
Aug 11-13 The Fest for Beatles Fans Chicago, IL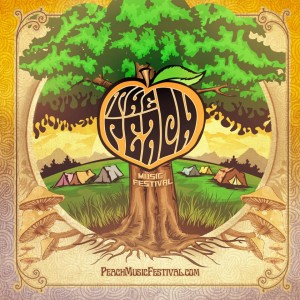 Aug 10-13 Bloodstock Walton-On-Trent, England with Megadeth, Testament
Aug 18-21 Moonstock Carterville, IL with Ozzy Osbourne
Aug 24-27 Lockn' Music Festival Arrington, VA with John Fogerty, Peter Wolf, Phil Lesh with Bob Weir, Brandi Carlile
Aug 25-27 Reading Festival Reading, England with Muse, Bastille
Aug 25-27 Leeds Festival Leeds, England with Muse, Bastille
Aug 25-27 Great British R&B Festival Colne, England
Aug 25-28 Shrewsbury Folk Festival Shrewsbury, England with Chris Difford, Loudon Wainwright III
September
Sept 1-3 Bumbershoot Seattle, WA
Sept 1-3 Electric Picnic Laois, Ireland with Pretenders, Duran Duran, Madness
Sept 9-10 Lollapalooza Berlin Berlin, Germany with Foo Fighters, Mumford & Sons
Sept 15-17 Riot Fest Chicago, IL with Nine Inch Nails, Queens of the Stone Age, New Order
Sept 15-17 Telluride Blues & Brews Telluride, CO with Steve Winwood, Bonnie Raitt, the Magpie Salute, Delbert McClinton
Sept 15-17 Kaaboo San Diego, CA with Tom Petty & the Heartbreakers, Red Hot Chili Peppers, Jackson Browne, Dave Mason, the Wallflowers, the Magpie Salute, Michael McDonald, Alanis Morissette
Sept 15-17, 21-24 Rock in Rio Rio de Janeiro, Brazil with The Who, Guns N' Roses, Aerosmith, Def Leppard, Bon Jovi, Billy Idol, Red Hot Chili Peppers, Alice Cooper + Arthur Brown, Tears For Fears, Nile Rodgers + Chic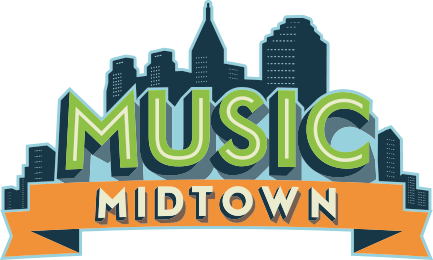 Sept 16-17 Music Midtown Atlanta, GA
Sept 23-24 Bourbon & Beyond Louisville, KY with Stevie Nicks, Steve Miller Band, Paul Rodgers, Joe Bonamassa, Eddie Vedder, Buddy Guy
Sept 24-25 Pilgrimage Franklin, TN with Daryl Hall & John Oates, Beck
Sept TBD Laid Back Red Rocks, CO
Sept 26-27 Landmark Music Festival Washington, DC
October
Oct 5-8 Colonial Beach Bike Fest Colonial Beach, VA
Oct 6-8; Oct 13-15 Austin City Limits Music Festival Austin, TX
Oct TBD Knotfest San Bernadino, CA
Oct 26 – Nov 5 Rock Getaway Hard Rock Hotel, Riviera Maya, Mexico with Don Henley, Santana, Steve Miller Band, Roger Daltrey, Bad Company, Foreigner, REO Speedwagon, Cheap Trick and more
Oct 27-29 Voodoo Music + Art Experience New Orleans, LA
Oct TBD Laid Back Atlanta, GA
November
Nov TBD Fun Fun Fun Fest Austin, TX
March 2018
March TBD Okeechobee Fest Okeechobee, Florida
May 2018
May TBD Rock In Rio Lisbon, Portugal