Update (Feb. 13): Mike + the Mechanics have been added to the lineup for a second Phil Collins date. We've also got a video of their performance of "The Living Years" from opening night of their tour. (See below.)
Our original story from February 10…
Genesis co-founder Mike Rutherford's longtime side project, Mike + the Mechanics announced today (Feb. 10) the release of their first new studio album since 2011. Let Me Fly is coming April 7 via BMG.
The group enjoyed strong international success with their 1985 self-titled debut. The album scored two Top 10 singles, "Silent Running" and "All I Need Is a Miracle," one each from their two lead vocalists, Paul Young and Paul Carrack. A third song, "Taken In," was only a chart hit.
The follow-up album, 1988's The Living Years, was another big success, led by the title track, which was a worldwide #1 smash.
Young, the former frontman for Sad Cafe, died of a heart attack in 2000. Carrack, who had formally fronted Ace ("How Long") and was briefly a member of Squeeze (lead vocals on "Tempted"), has been a solo performer for many years and occasionally tours in Eric Clapton's band.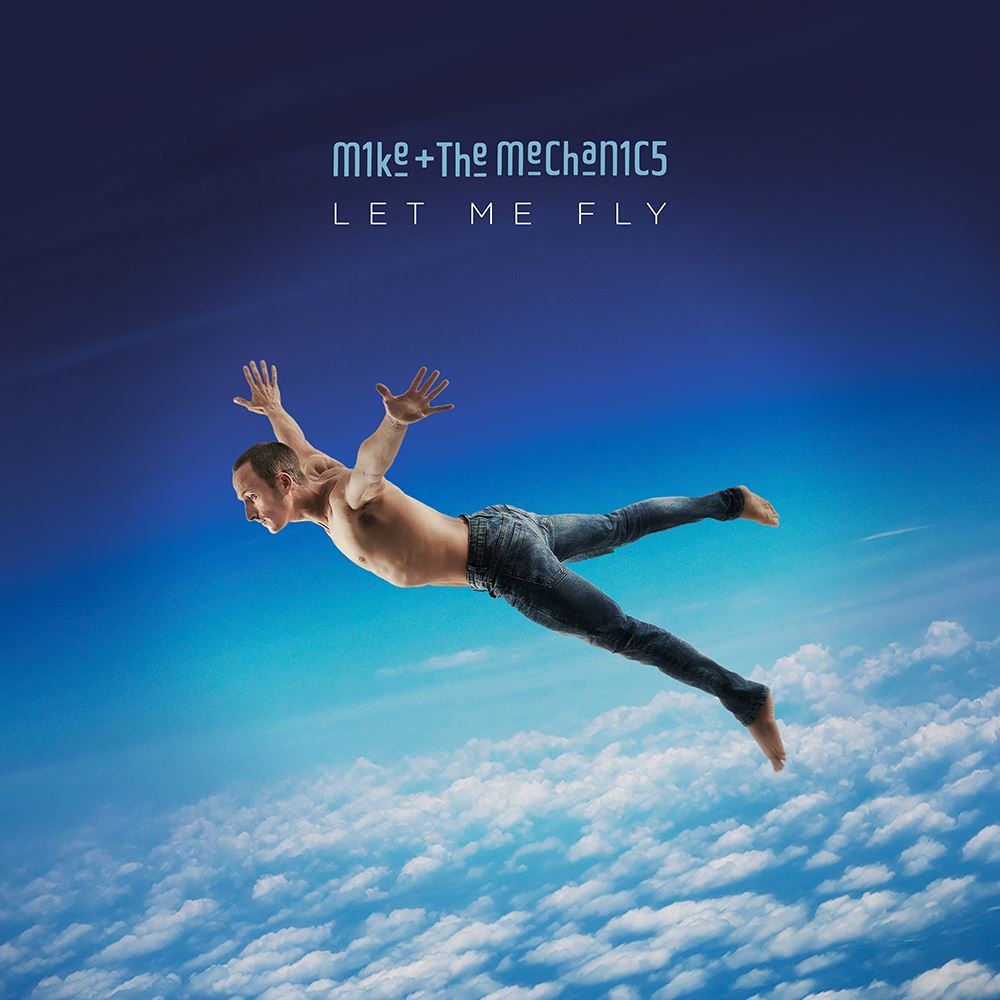 Let Me Fly album includes 12 songs:
1. "Let Me Fly"
2. "Are You Ready"
3. "Wonder"
4. "The Best is Yet to Come"
5. "Save the World"
6. "Don't Know What Came Over Me"
7. "High Life"
8. "The Letter"
9. "Not Out of Love"
10. "Love Left Over"
11. "I'll Be There For You"
12. "Save My Soul"
Pre-order is available here.
The band announced a February and March U.K. tour in March of 2016. On January 30, they revealed that they would be one of several acts supporting Rutherford's Genesis bandmate Phil Collins when he plays London's BST Hyde Park on June 30. The Mechanics have proven to be a consistent draw even as the band has changed and evolved into its latest lineup with vocalist Andrew Roachford and Canadian-born singer Tim Howar sharing front man duties. We can only speculate that with the release of the album and the existing tour dates, that there are plenty more to come.
Watch "The Living Years" from Mandela Hall in Belfast on February 11…
Related: Our interview with Mike Rutherford
Watch the band perform the new album's title cut at a September 21, 2017 performance…
Mike + The Mechanics 2017 Word of Mouth U.K. tour dates:
Sat February 11 2017 – BELFAST Mandela Hall
Sun February 12 2017 – DUBLIN Olympia Theatre
Tue February 14 2017 – BUXTON Opera House
Wed February 15 2017 – GATESHEAD Sage
Fri February 17 2017 – YORK Barbican
Sun February 19 2017 – CALISLE Sands Centre
Mon February 20 2017 – LLANDUDNO Venue Cymru
Tue February 21 2017 – LIVERPOOL Philharmonic Hall
Thu February 23 2017 – LEICESTER De Montfort Hall
Fri February 24 2017 – NOTTINGHAM Royal Centre
Sat February 25 2017 – BIRMINGHAM Symphony Hall
Mon February 27 2017 – HANLEY Victoria Halls
Tue February 28 2017 – GUILDFORD G Live
Wed March 01 2017 – BRISTOL Colston Hall
Fri March 03 2017 – PLYMOUTH Pavilions
Sat March 04 2017 – CARDIFF St Davids Hall
Sun March 05 2017 – OXFORD New Theatre
Tue March 07 2017 – READING Hexagon
Wed March 08 2017 – CAMBRIDGE Corn Exchange
Thu March 09 2017 – IPSWICH Regent Theatre
Sat March 11 2017 – SOUTHEND Cliffs Pavilion
Mon March 13 2017 – BRIGHTON Brighton Dome
Wed March 15 2017 – MANCHESTER Bridgewater Hall
Fri March 17 2017 – PERTH Concert Hall
Sat March 18 2017 – ABERDEEN His Majestys Theatre
Sun March 19 2017 – EDINBURGH Festival Hall
Tue March 21 2017 – GLASGOW Royal Concert Hall
Wed March 22 2017 – SHEFFIELD City Hall
Fri March 24 2017 – BOURNEMOUTH Pavilion
Sat March 25 2017 – PORTSMOUTH Guildhall
Sun March 26 2017 – LONDON Royal Albert Hall
Mon March 27 2017 – SALISBURY City Hall
Tue March 28 2017 – SALISBURY City Hall
Sun June 25 2017 – DUBLIN Aviva Stadium (opening for Phil Collins)
Fri June 30 2017 – LONDON BST Hyde Park (opening for Phil Collins)
Don't miss a post! Sign up for Best Classic Bands' Newsletter; form is on every page.

The BCB team brings you the latest Breaking News plus Contests, On This Day rock history stories, retro-Charts and more.

Latest posts by Best Classic Bands Staff (see all)