A live recording from Greg Lake's final tour in 2012 was released on Dec. 8. Greg Lake Live in Piacenza, recorded on November 28, 2012 in a sold-out Teatro Municipale, comes from Manticore Records as a CD, LP and limited edition box set. (The label was formed by Emerson, Lake and Palmer in 1973.) The performance includes songs from Lake's career with ELP, King Crimson, solo material and covers.
The label's announcement describes it as "a very special, magical evening as Greg remembered in his autobiography, Lucky Man.
"The Mayor of Piacenza… attended the concert and went on-stage thanking Lake for opening the 'Musiche Nuove in Piacenza' festival. Eventually on January 9, 2016 the trustees of Conservatorio Nicolini of Piacenza gave Lake the first honorary degree ever given by a Conservatorio."
Greg Lake Live In Piacenza is available at the Manticore website as:
1) very limited double premium audiophile vinyl in 700 hand-numbered copies, gold hot foil lettering
2) very limited CD in 1600 hand-numbered copies, gold hot foil lettering;
3) very limited box set in 500 hand-numbered copies, gold hot foil lettering containing: double vinyl in clear audiophile edition, CD in audiophile gold limited edition, 10 in-folio photographic prints, original concert poster and ticket, exclusive video DVD documentary of the concert, Greg Lake logo sticker.
Exclusively for this concert, Lake performed with three special guests: Le Orme's leader Aldo Tagliapietra, vocalist Bernardo Lanzetti and Annie Barbazza.
Watch Lake and those performers play "Lucky Man"
Lake wrote about the performance in his Lucky Man autobiography: "One outstanding memory I have of performing Songs Of A Lifetime show in Europe was in the small city of Piacenza in Italy. The concert took place at a wonderful theatre there, the Teatro Municipale, which looks rather like La Scala in Milan with beautiful gold balconies and crystal chandeliers. I love Piacenza, and the Conservatorio di Musica, Giuseppe Nicolini, awarded me an honorary degree in 2016 for the way that King Crimson and Emerson, Lake & Palmer helped to bring classical music into young people's lives – what an honour."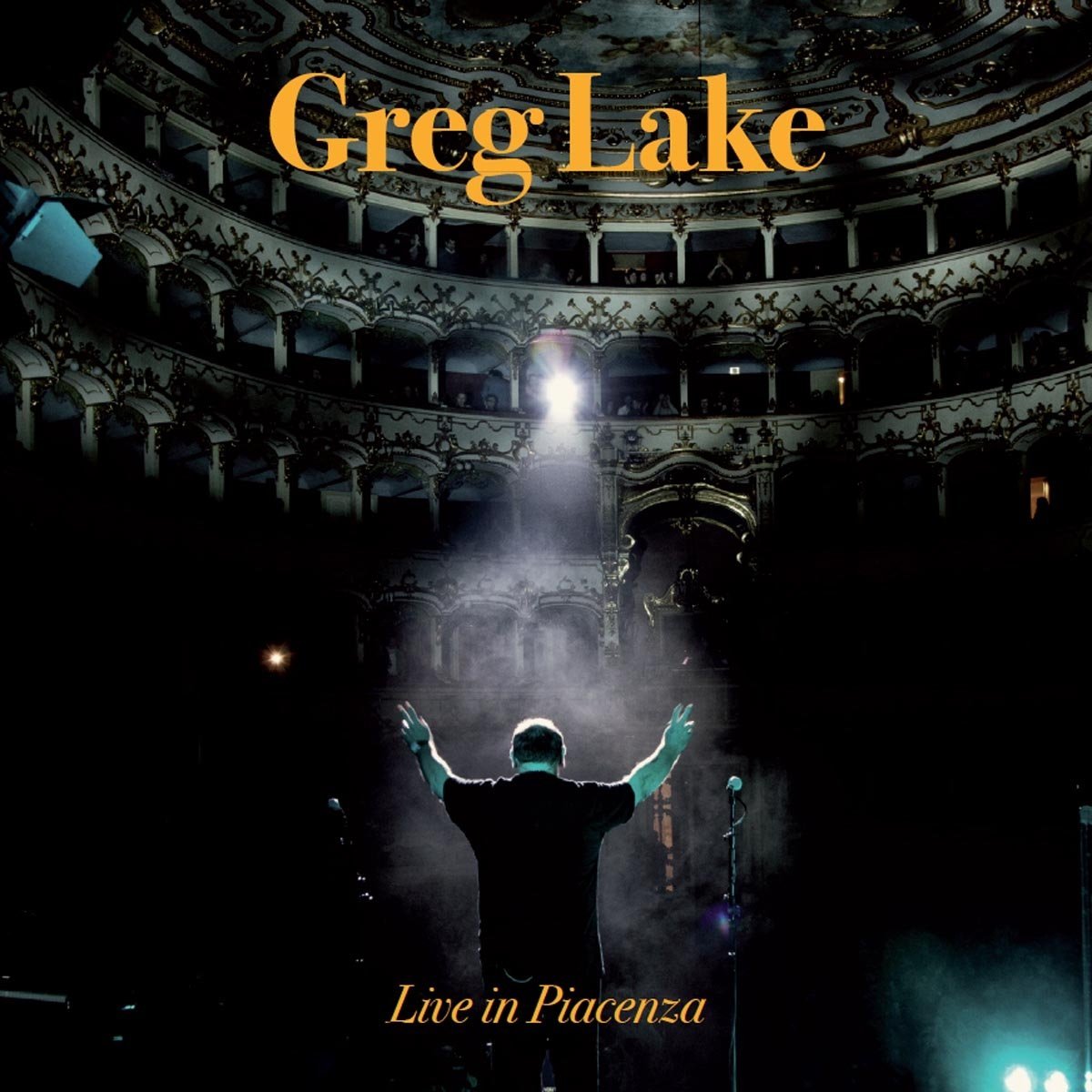 Greg Lake Live in Piacenza Tracklist
01. 21st Century Schizoid Man
02. Lend Your Love To Me Tonight
03. From The Beginning
04. Heartbreak Hotel
05. Epitaph/In The Court Of The Crimson King
06. I Talk To The Wind
07. You've Got To Hide Your Love Away
08. Touch And Go
09. Trilogy/Still… You Turn Me On
10. I Believe In Father Christmas
11. Shakin' All Over
12. C'est La Vie
13. People Get Ready
14. Lucky Man (featuring Annie Barbazza, Bernardo Lanzetti and Aldo Tagliapietra)
15. Karn Evil 9 (1st Impression, part II)
Related: The Emerson, Lake & Palmer catalog has been reissued

The BCB team brings you the latest Breaking News, Contests, On This Day rock history stories, Classic Videos, retro-Charts and more.

Latest posts by Best Classic Bands Staff (see all)