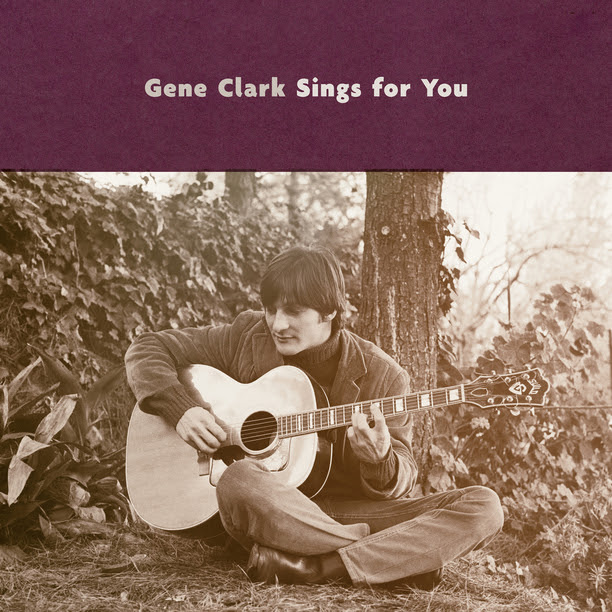 A previously unknown collection of Gene Clark's post-Byrds career, Gene Clark Sings for You, will be released by Omnivore Recordings on June 15 on CD and vinyl. Clark's legacy includes his work as a singer, songwriter, founding member of the Byrds and collaborator in bands such as Dillard and Clark; Gene Clark and the Gosdin Brothers; McGuinn, Clark and Hillman; and later as the duet partner of Carla Olson (the Textones). Clark is also a Rock and Roll Hall of Fame inductee whose songs have been covered by Tom Petty and the Heartbreakers, Iain Matthews, Robert Plant and Alison Krauss, the Rose Garden and Chris and Rich Robinson of the Black Crowes, among many others.
According to a press release for the new collection, "As well documented as Clark's career is there have been remarkable discoveries over the years (including Omnivore's Here Tonight: The White Light Demos, for example)."
Says the press release: "According to annotator John Einarson, author of Mr. Tambourine Man: The Life and Legacy of the Byrds' Gene Clark (Backbeat Books), 'For longtime Gene Clark fans and aficionados, the tracks on this remarkable archival CD are the stuff of legend. Since word first spread in the 1980s about the discovery of these 1967 recordings on a rare acetate in Liberty Records' vaults, fans have come to regard Gene Clark Sings for You as nothing less than the Holy Grail of the singer/songwriter's extraordinary body of work. Shrouded in mystery and the subject of much speculation and conjecture, few have ever had the opportunity to hear these forgotten gems from one of Gene Clark's most prolifically creative periods. Until now.'"
Related: When the Byrds' "Mr Tambourine Man" hit #1
In addition to the eight tracks from the Gene Clark Sings for You acetate, recorded in 1967 after he left the Byrds, there are an additional five previously unknown tracks from another 1967 acetate given to the band the Rose Garden for recording consideration. This new compilation also includes a previously unissued demo rescued from a tape in the collection of John Noreen, member of the Rose Garden. That demo, "Till Today," is Clark running through the song for the band, which would cut it on their only album, a 1968 self-titled effort on Atco Records.
Watch a trailer for Gene Clark Sings for You and a related release
Track Listing
Gene Clark Sings for You
1. On Her Own
2. Past Tense
3. Yesterday, Am I Right
4. Past My Door
5. That's Alright by Me
6. One Way Road
7. Down on the Pier
8. 7:30 Mode
The Rose Garden Acetate
9. On Tenth Street
10. Understand Me Too
11. A Long Time
12. Big City Girl
13. Doctor Doctor
The Rose Garden Demo
14. Till Today
Listen to the acetate of "Past My Door"

The BCB team brings you the latest Breaking News, Contests, On This Day rock history stories, Classic Videos, retro-Charts and more.

Latest posts by Best Classic Bands Staff (see all)