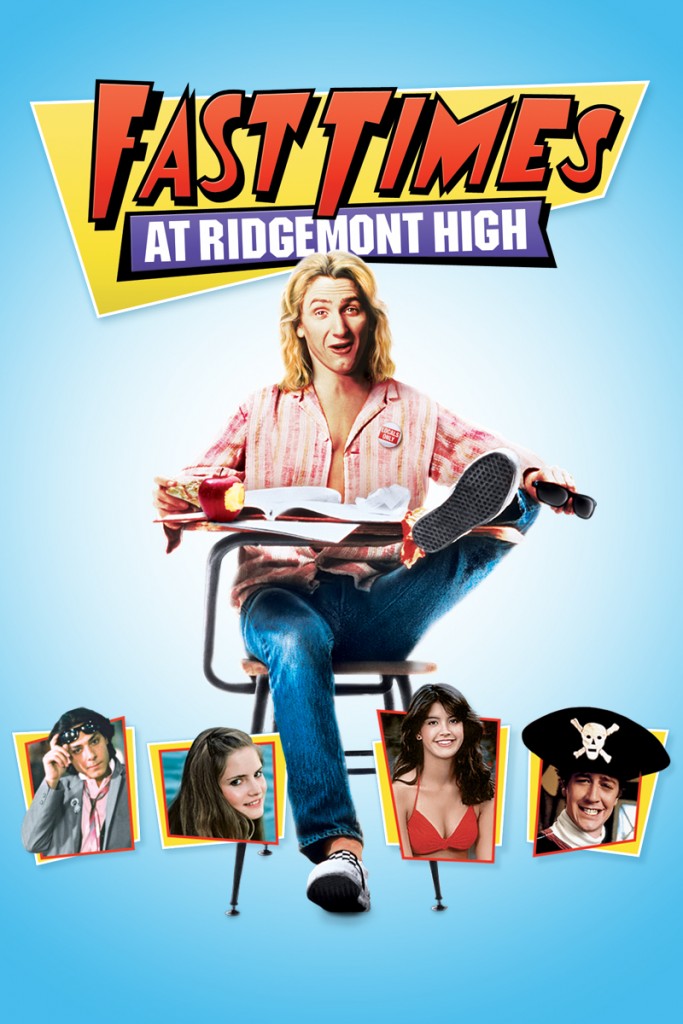 It's certainly one of our favorite '80s movies and maybe one of your guilty pleasures that whenever you stumble upon it on TV, you sit back and watch a few scenes.
1982's Fast Times At Ridgemont High featured a young Sean Penn, Forrest Whitaker, Phoebe Cates, Judge Reinhold, Jennifer Jason Leigh, Nicholas Cage, Eric Stoltz, Anthony Edwards… OK, Ray Walston's Mr. Hand wasn't young.
Penn, Whitaker and Cage's film careers would blossom and each later earned Academy Awards for Best Actor (Penn won twice).
It also launched the film career of Cameron Crowe, upon whose 1981 book about going undercover at age 22 at a California high school it was based. Crowe wrote the screenplay and would later write and direct such blockbusters as Jerry Maguire and Almost Famous, earn an Academy Award and marry a rock star.
Fast Times marked Amy Heckerling's directorial debut; she went on to helm Hollywood hits like the Look Who's Talking series, National Lampoon's European Vacation and Clueless. The film earned $27 million at the box-office, a huge hit considering its modest $4.5 million budget.
The soundtrack was loaded with songs by '80s hitmakers Jackson Browne, The Go-Go's, Stevie Nicks, and Joe Walsh, among others, yet peaked at only #54 on the Albums Chart.
While we're only linking to Cates' famous (and NSFW) pool scene (you're welcome!), we offer you our Classic Video… the original Fast Times at Ridgemont High trailer including Sean Penn's Jeff Spicoli.
Don't miss a post! Sign up for Best Classic Bands' Newsletter; form is on every page.

The BCB team brings you the latest Breaking News plus Contests, On This Day rock history stories, retro-Charts and more.

Latest posts by Best Classic Bands Staff (see all)