NEWS PLUS:
What's the latest info about about rock music and the most interesting and momentous events in its past? You can find it all here: breaking news and articles of interest from around the Web, sales and airplay charts both new and from the past, nuggets of rock history and lore along with notable occasions, and our appreciations of recently-departed artists and other musical figures of note.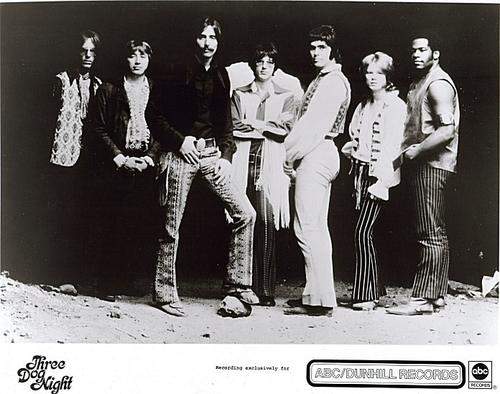 This week on Los Angeles' Top 40 KHJ included some all-time classic rock greats including hits by the O'Jays, the Raspberries, Moody Blues + Three Dog Night
Read More
The Top 10 for this week on Detroit's CKLW had plenty of rock hits including a bad, bad song at #1. If you don't love these, have someone check your pulse
Read More
The Summer of Love resonated this week on New York's WABC as a Beatles favorite held the top spot followed by hits from The Doors, the Monkees and Stevie Wonder
Read More
The tumultuous times occurring in LA in the summer of 1965 were in step with what Top 40 radio was playing with songs by the Animals + Barry McGuire
Read More
Top 40 was rocking in 1968 this week with a WLS Chicago Top 10 dominated by many classic rock favorites, including hits by The Doors, the Rascals, Cream and Steppenwolf
Read More
A re-release of "Layla" was joined in the Top 10 this week with one of the all-time great rebellious classic rock anthems
Read More
What a great week along with some wild stories about some of the biggest songs on the radio including hits by The Troggs, Mamas & the Papas and the Lovin' Spoonful
Read More
Classic rock acts dominated the Top 40 this week in 1973 with all-time greats by Three Dog Night, George Harrison, the Doobie Brothers and Jim Croce
Read More
Many songs in this week's Top 10 would become all-time classics. It wasn't unusual for pop + rock bands like The Beatles and Stones to share the airwaves with popular vocalists.
Read More
With the Summer of Love around the corner, the biggest songs on the radio this week included several all-time classic rock greats from the Jefferson Airplane, the Turtles and the Queen of Soul
Read More