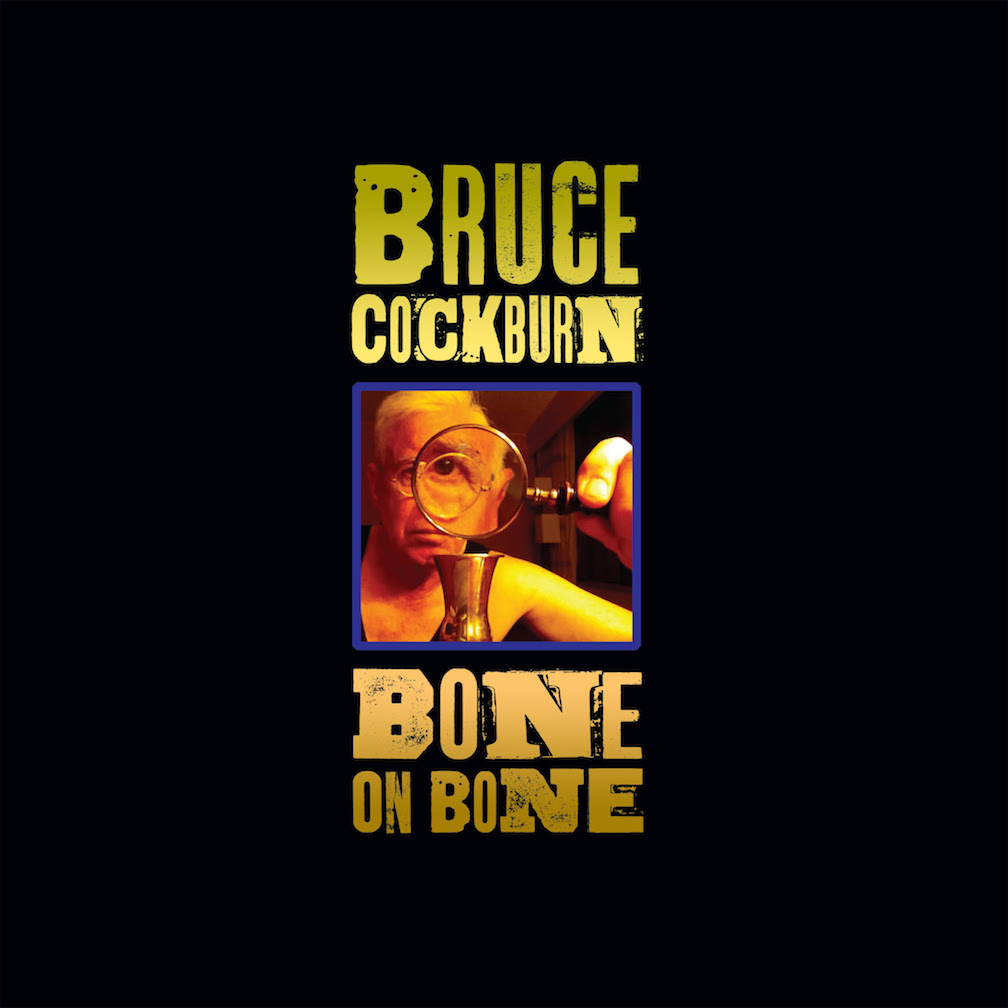 Canadian singer-songwriter Bruce Cockburn has announced the Sept. 15 release of his first full-length album in seven years, Bone on Bone (True North Records). The release coincides with his induction into the Canadian Songwriter's Hall of Fame, and the launch of his longest touring schedule in decades.
Since his self-titled debut in 1970, Cockburn, according to a press release, "has issued a steady stream of acclaimed albums every couple of years. But that output suddenly ran dry in 2011 following the release of Small Source of Comfort. There were good reasons for the drought. For one thing, Cockburn became a father again with the birth of his daughter Iona. Then there was the publication of his 2014 memoir, Rumours of Glory."
Says Cockburn in the release, "I didn't write any songs until after the book was published because all my creative energy had gone into three years of writing it. There was simply nothing left to write songs with. As soon as the book was put to bed, I started asking myself whether I was ever going to be a songwriter again."
What spurred Cockburn back into songwriting was an invitation to contribute a song to a documentary film about the late, seminal Canadian poet Al Purdy.
Bone on Bone, Cockburn's 33rd album, "arrives with 11 new songs and there's a prevalent urgency and anxious tone to much of the album," says the press release. "Bone on Bone amounts to the deepest expression of Cockburn's spiritual concerns to date."
Produced by Colin Linden, Cockburn's longtime collaborator, the album is built around the musicianship of Cockburn on guitar and the core accompaniment of bassist John Dymond and drummer Gary Craig. Also very much part of the sound is the accordion playing of Cockburn's nephew John Aaron Cockburn and the solos of noted flugelhorn player Ron Miles.
Related: Read an excerpt from a book on '70s singer-songwriters
Cockburn won the inaugural People's Voice Award at the Folk Alliance International conference in February and will be inducted into the Canadian Songwriters Hall of Fame in September.
Bone on Bone Track Listing
States I'm In
Stab At Matter
Forty Years In The Wilderness
Café Society
3 Al Purdys
Looking And Waiting
Bone On Bone
Mon Chemin
False River
Jesus Train
Twelve Gates To The City
U.S. Tour Dates (2017-18) Tickets here and here
11/5 – The Egg – Albany, NY
11/6 – Hangar Theatre – Ithaca, NY
11/7 – Calvin Theatre – Northampton, MA
11/9 – Wilbur Theatre – Boston, MA
11/10 – Keswick Threatre – Philadelphia, PA
11/11, 12 – City Winery – New York, NY
11/14 – Birchmere – Washington D.C.
11/15 – Ram's Head – Annapolis, MD
11/17 – The Ark – Ann Arbor, MI
11/18, 19 – Old Town – Chicago, IL
11/21 – Barrymore Theatre – Madison, WI
11/22 – Cedar Cultural Center – Minneapolis, MN
1/28 – Neptune Theatre – Seattle, WA
1/30, 31 – Aladdin, Theatre – Portland, OR
2/2 – Rogue Theatre – Grants Pass, OR
2/3 – Van Duzer Theatre – Arcata, CA
2/5 – Center For The Arts – Grass Valley, CA
2/7, 8 – Freight & Salvage – San Francisco, CA
2/9 – Rio Theatre – Santa Cruz, CA
2/10 – El Rey – Los Angeles, CA
2/12 – Rialto Theatre – Tucson, AZ
2/13 – Marquee Theatre – Phoenix, AZ
2/15 – State Room – Salt Lake City, UT
2/16 – Boulder Theatre – Boulder, CO
2/17 – Wheeler Opera House – Aspen, CO
4/14 – Kessler Theatre – Dallas, TX
4/15 – The Heights Theater – Houston, TX
4/18 – Studio At King Center – Melbourne, FL
4/19 – Concert Hall – Ponte Vedra, FL
4/20 – City Winery – Atlanta, GA
4/21 – Franklin Theatre – Franklin, TN
Watch the first video from Bone on Bone, "States I'm In"

The BCB team brings you the latest Breaking News, Contests, On This Day rock history stories, Classic Videos, retro-Charts and more.

Latest posts by Best Classic Bands Staff (see all)