Despite the recent death of his friend and bandmate of two groups, Benmont Tench, the keyboard player and founding member of Tom Petty and the Heartbreakers and their earlier incarnation, Mudcrutch, will do three rare solo performances this fall. On Oct. 14, Tench took to social media to thank fans for the "beautiful messages of love and support," and to acknowledge that he had contemplated postponing the shows but had decided to proceed. The concerts will take place in Los Angeles on Oct. 28 at Largo at the Coronet and at the Iridium in New York City on Nov. 8 and 9.
Tench will likely be performing songs from his 2014 album You Should Be So Lucky and other material.
Tickets for the New York shows are sold-out but are available on the secondary market here. Tickets for the Los Angeles date go on sale today (Oct. 14) here.
In his Facebook post, Tench noted the concerts are "not going to be any kind of a tribute to Tom — that tribute is taking place in my heart for now; it's too private, it's between me & Tom." (Read his complete post below.)
You Should Be So Lucky was produced by the legendary Glyn Johns in Los Angeles and features Tench on lead vocals, piano and organs, joined by a team of collaborators including a core band of Don Was, Ethan Johns, Blake Mills and Jeremy Stacey with contributions by Ryan Adams, Gillian Welch & David Rawlings, Petty and Ringo Starr.
Here's Tench's complete post from Oct. 14…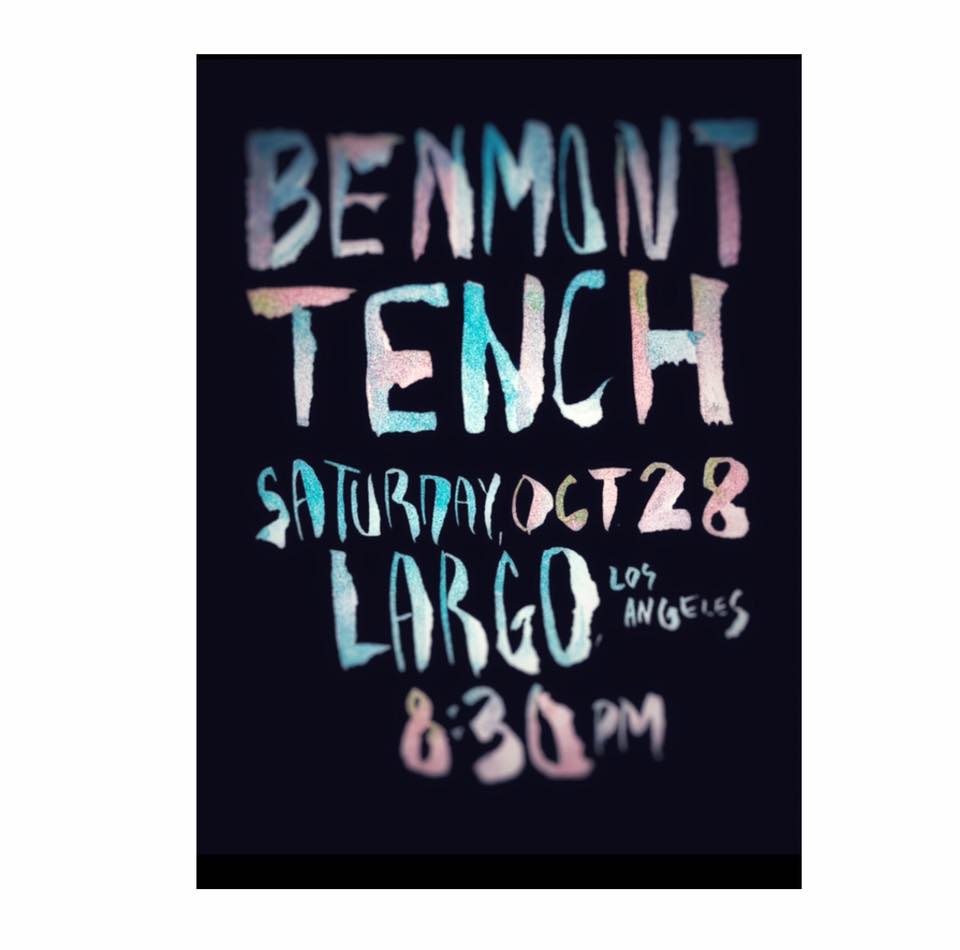 Hey y'all. First off, I want to thank everybody for the beautiful messages of love and support. Everybody has been so kind. It means a lot. I guess we can & should all just lean on each other through this.
Weeks ago, before the Hollywood Bowl shows, I had planned a solo show of my own for October 28th at Largo. After what's happened, I thought hard about whether to go ahead with it, was it right, is it too soon, am I even in a frame of mind to do it.
Well, I'm going ahead. You don't stop playing music on any account, for any reason, and especially when faced with such enormous loss. You play more, louder, quieter, faster, slower, sad, joyous, angry, celebratory, lovingly.
So I'm gonna get my Steinway down to Largo on October 28th and play a bunch of my songs, just me & that piano. This is not going to be any kind of a tribute to Tom — that tribute is taking place in my heart, for now; it's too private, it's between me & Tom & the great whatever-there-is.
But pretty much anything I've played since I was 17 or 18 years old has some kinda Tom to it, so maybe it's all a kind of tribute, in a way. Hope to see you there, and wherever you are… well, you know the rest.
With love & thanks,
Benmont
Related: Mudcrutch "crush it" at NYC's Webster Hall
Watch Tom Petty introduce the Heartbreakers to an appreciative Chicago audience, followed by Tench's beautiful piano introduction to "A Woman in Love (It's Not Me)"…

The BCB team brings you the latest Breaking News, Contests, On This Day rock history stories, Classic Videos, retro-Charts and more.

Latest posts by Best Classic Bands Staff (see all)